Almost 80 Years Later, The City In Author Jean Stafford's 'Boston Adventure' Is Still Familiar
The bright, gilded dome of the Massachusetts State House looms large on Boston's skyline, a visual reminder of John Winthrop's vision for the city as a beacon of hope to those seeking a better, more prosperous life in a new world. But in her 1944 debut novel "Boston Adventure," recently republished by New York Review Books, author Jean Stafford proposed that the true spirit of the city is best epitomized by the nearby Granary Burying Ground, where "the sparse and lowly graves of the harsh garden testified to the city's conviction of its rightness and its adamant resistance to change."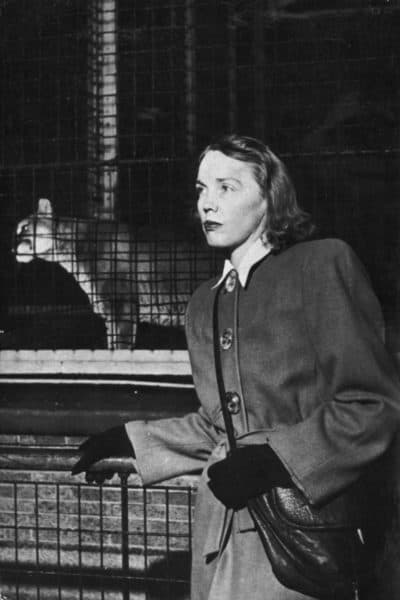 A bestseller upon its initial release, "Boston Adventure" marked the beginning of a successful, yet tumultuous career for Stafford, who earned a Pulitzer Prize in 1970 for a collection of her short stories. It's hard to believe that this novel, with its confident prose, marvelous cast of characters and well-tuned sense of humor was Stafford's debut as a writer. But from the outset, her ambitions were lofty — Dickensian, Proustian — and she acquits herself well.
When little Sonie Marburg looks across the harbor toward Boston from the sleepy North Shore fishing village of Chichester and dreams of a better life, it's the State House dome that sparks her daydreams. The story begins in 1925; Sonie works as a chambermaid at the Hotel Barlow, where an aging clique of Beacon Hill Brahmins finds respite from the summer heat. It's there that she makes the acquaintance of Miss Lucy Pride, a grand dame par excellence, whose refined manners stand in stark contrast to Sonie's rough-hewn immigrant parents. She dreams that someday Miss Pride will rescue her from her pitiful existence: "I imagined the day on which my parents would die and Miss Pride would come to take me to live at the Hotel, if they died in the summer, or in Boston, if in winter."
Though Miss Pride is characteristically aloof, there are hints that Sonie's infatuation is not entirely one-sided. Over the years, Miss Pride offers small bits of support to Sonie's struggling family while keeping a close eye on the precocious young girl. When Sonie is 18 and a series of tragedies befalls the Marburgs, she sends a desperate letter to Miss Pride offering to work as her personal servant in exchange for help. "Here is one person of the new generation who preserves the ideals of my own," Miss Pride thinks, regarding Sonie's taut penmanship. "I will, indeed, come to her aid."
Soon, Sonie is installed in Miss Pride's Pinckney Street townhouse where she becomes the old woman's companion, protégé and pet project. She is immersed in Boston's high society, her days filled with recitals, cocktail parties and salons. Though she is self-conscious about her humble origins, the society types welcome her warmly; Sonie is a novelty, an injection of fresh blood into a stagnant scene. She's also a disinterested party, one who can serve as a receptacle for gossip and gripes from those who must otherwise maintain a prim, proper façade among their patrician peers — like Miss Pride's niece, Hopestill.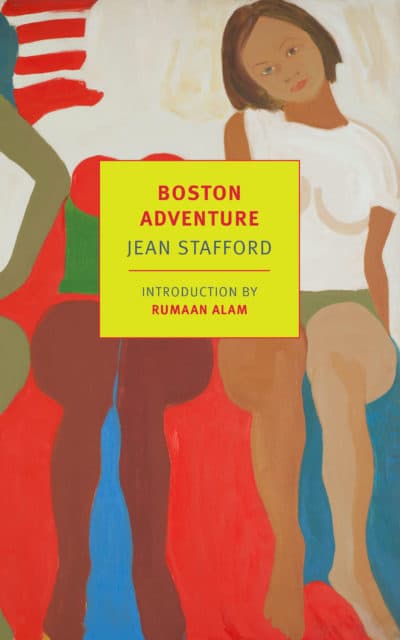 As one might expect, Sonie finds that life on Beacon Hill is not as blissful as it might seem from across the bay in Chichester. But "Boston Adventure" is not some simplistic indictment of the affluent aristocracy, nor is it a sentimental, Horatio Alger-esque story of a poor kid coming up in the world. In fact, it's a hilarious satire, a brisk and biting comedy of manners that shows more than a little affection for the absurdities of the dying world it depicts. Miss Pride's Boston is under siege by a new regime ("namely, the Irish politicians who had 'taken over' the city") and new money. The rising generation of Brahmins, represented by Hopestill, chafes against the restrictive, outmoded mores they are expected to uphold. In Sonie, Miss Pride sees a vehicle for her legacy, a surrogate daughter who will carry her torch into the vulgar future.
Stafford is masterful at character work, and the novel is populated with rich, detailed personas each with their own unique voices and foibles, such Sonie's on-again-off-again Chichester beau, Nathan Kadish, a pretentious pseudo-leftist who can't decide what kind of communist he is, or the Countess von Happel, whose interest in the debutantes who attend her weekly recitals may be less innocent than she lets on. Miss Pride's droll bon mots are expertly crafted and deliciously devastating, befitting her status as the doyenne of Louisburg Square. But Sonie's slow, subtle evolution from outer-borough naïf to downtown habitué may be Stafford's most impressive feat. By the end of the novel, her voice has shifted from that of a wide-eyed, uncertain striver to a cool, keenly observant judge of her environment, evidence of Miss Pride's meticulous grooming.
As ruthless as Stafford can be about her subjects, her portrayal of the city itself is suffused with warmth. "Boston Adventure" is a romantic look into a bygone era of raspberry frappes at Schrafft's and an Atlantic Monthly with literary merit. But what's truly striking is how much of Sonie's Boston is still familiar to us almost 80 years later. Though fashions have changed and manners have shifted, we can understand what Sonie feels as she gazes at the State House dome, or wends her way through the Granary Burying Ground. And this familiarity makes her adventure resonate all the more.