The Somerville Theatre Is Renovating, And Bringing Back A Ballroom
The Somerville Theatre is bringing back a ballroom to its second floor.
The Hobbs Crystal Ballroom was originally part of the theater when it opened in 1914. The new Crystal Ballroom will hold 500 people and offer a sweeping view of Davis Square.
Ian Judge, the Somerville Theatre's creative director, says the space has great  potential. "It has very high ceilings and beautiful windows.  It'll be fitted out to really look like a ballroom with chandeliers, nice draperies and nice fixtures," he said.  Despite being called a ballroom, it will primarily be an entertainment space, he said. "We anticipate a lot of musical acts, some comedy and certainly functions and weddings and things of that nature."
The ballroom will have in-house lights, a full bar and sound system with posh decor. "It's going to be a dynamic space, but it's also a tribute to the old space that was up there," he says.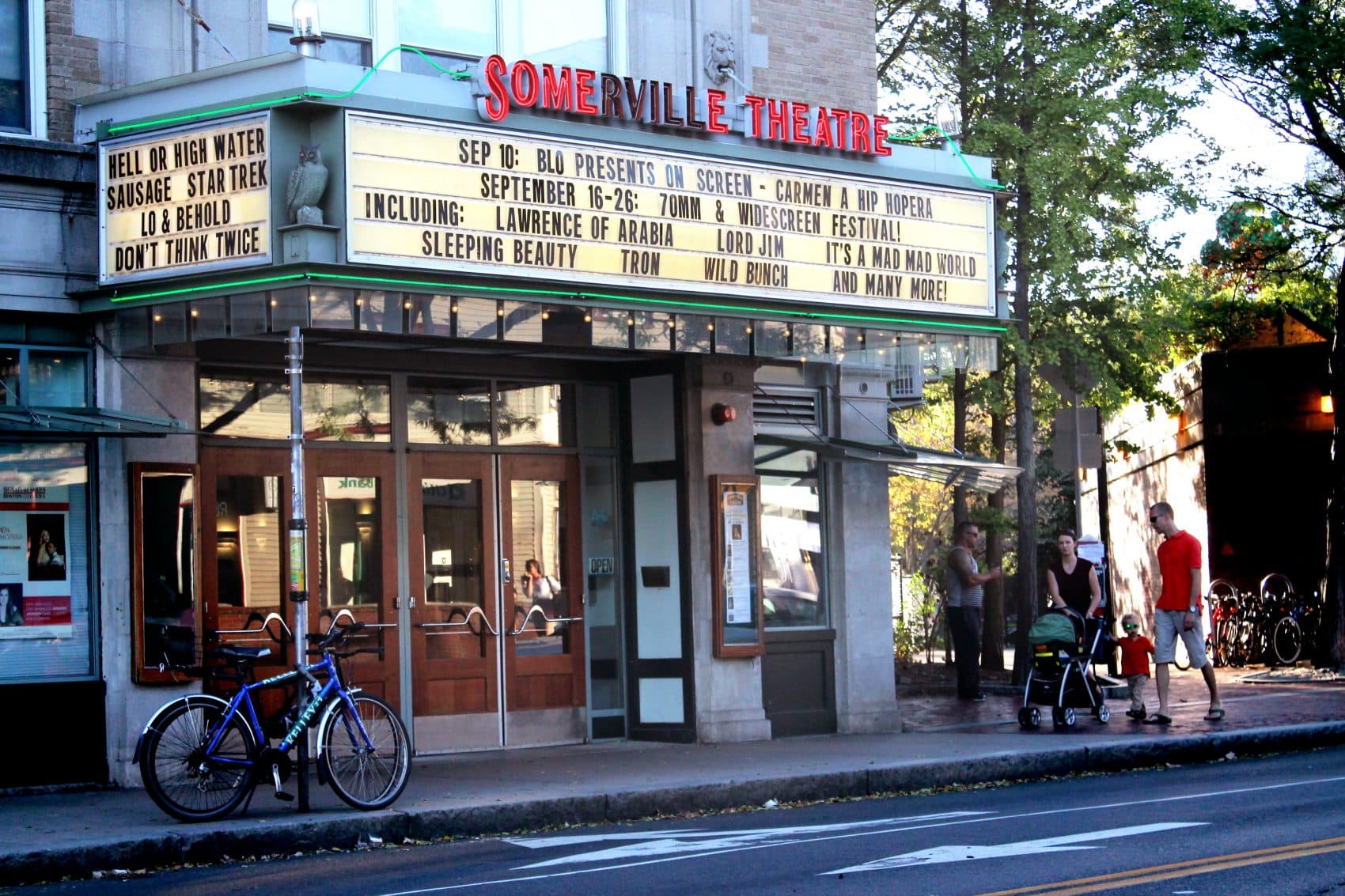 Judge has been going to the Somerville Theatre since he was a child, and he says it's central to Somerville.  "That's really part of the purpose of it, is to include the community. We've got a lot of artists, performers, even lecturers. . . It serves us and it serves them," he says.
The space previously held two cinema screens that have been taken down to create the event area.
The planning for the renovation had begun prior to the pandemic due to a shift in movie distribution. Judge says that as a result of people streaming films at home, the theatrical window has gotten smaller, which means movies are in theatres for less time now.
Live performances and events, however, aren't going away any time soon, especially as the demand rises post-pandemic. So they decided to forge ahead and streamline the renovation process.
Judge says they've  been closed since March 2020, but that they've made the most of their pandemic-related closure. The Somerville lobby, hallways and main restrooms are also being renovated at this time. Visitors can expect to see an entirely new box office and concession stand.
The ballroom is expected to open in the fall and is already accepting bookings for events beginning in October. The Somerville Theatre's three movie screens are slated to reopen later this summer.