Artists Reconsider The Mayflower Crossing In Exhibition At Fuller Craft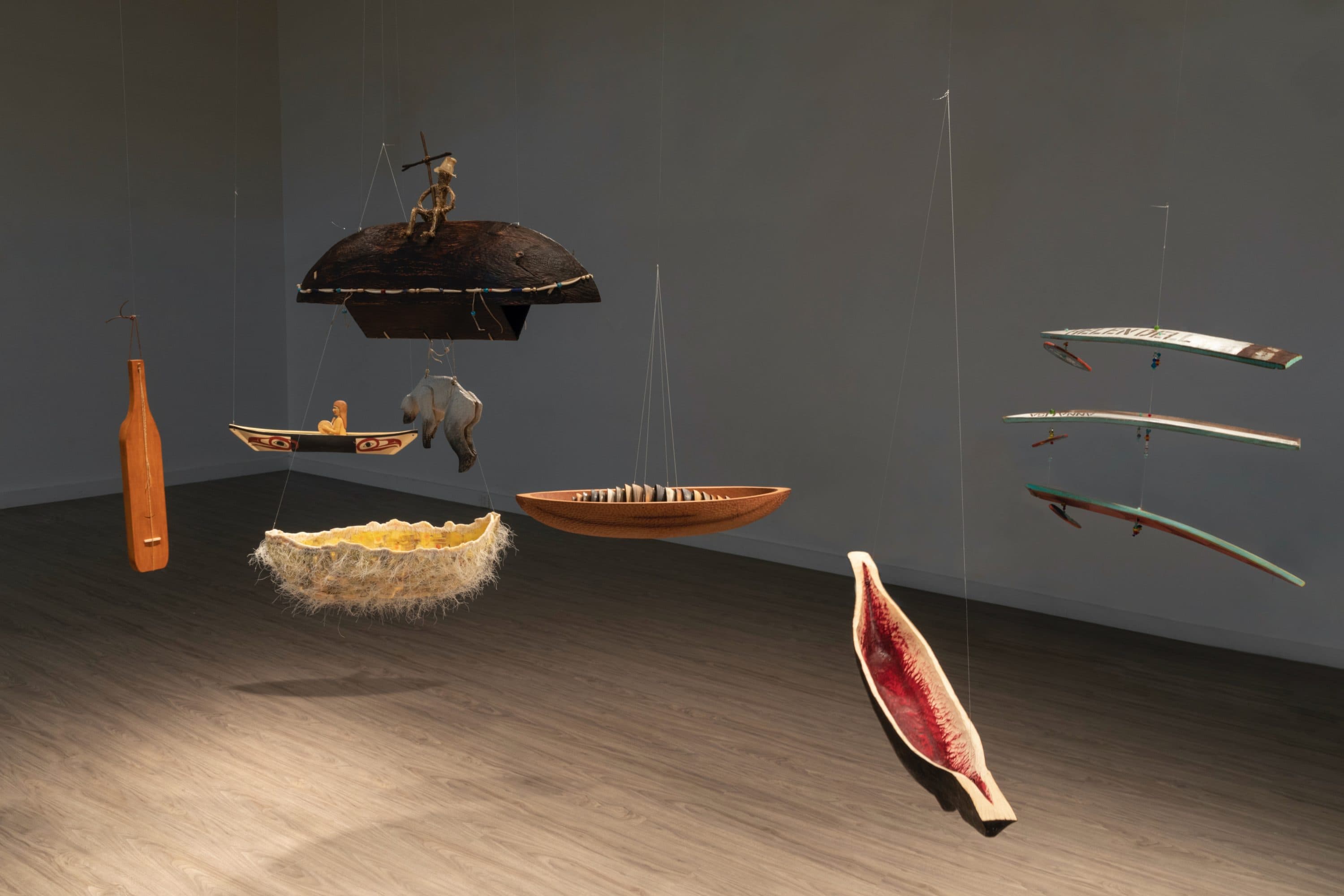 Four hundred years ago last year, the Mayflower docked in Plymouth, Massachusetts.
Reform-minded Pilgrims seeking to separate from the Church of England settled in what they called "the new world." Their arrival, long venerated as a bold search for religious freedom, ultimately resulted in the founding of a whole new independent nation.
But is that what really happened?
"It's one of these events that is really hard to think through because of the layers of past romanticization and kind of fiction that have been built on top of it," says Glenn Adamson, curator of "Another Crossing: Artists Revisit the Mayflower Voyage," opening July 3 at Fuller Craft Museum.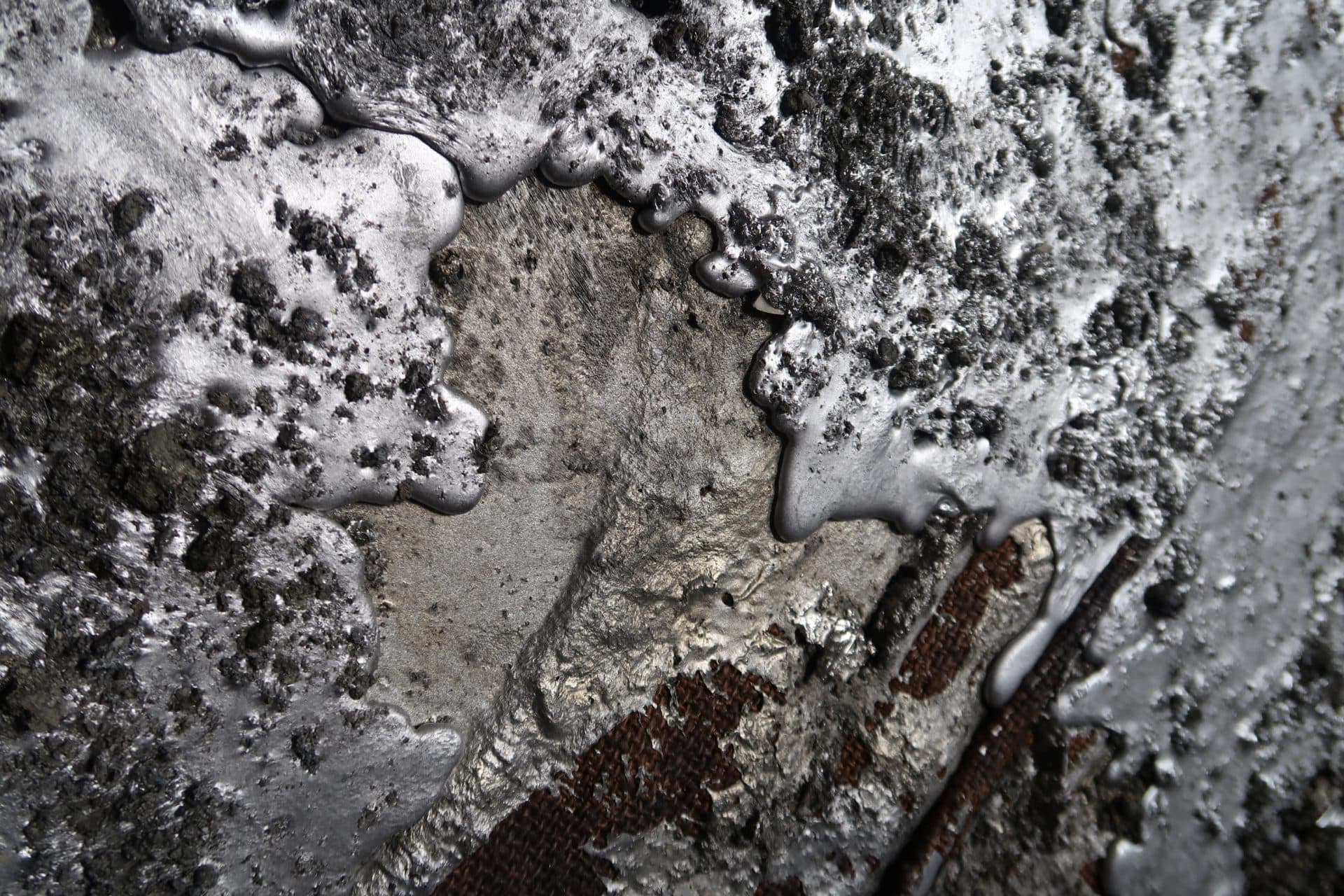 While some may deem the Mayflower Crossing as illustrative of the wily grit and steely determination of a people willing to risk it all on principle, others see it as part of a larger story of brutal colonization resulting in the devastation of Indigenous populations. By the time Pilgrims set foot on Plymouth Rock, the native Wampanoag people had been ravaged by disease that earlier European colonists had brought with them. Entire villages of Wampanoag, living in the area called Patuxet, had been wiped out. In other words, there's another side to the Mayflower story.
It's exactly that other perspective that "Another Crossing," postponed from its original opening last year, seeks to explore through the work of 10 artists who were chosen by Adamson, a Brooklyn historian focused on American craft. The diverse group of artists, including Native American, British and Dutch artists, were asked to create works interpreting the historic voyage but using only tools, materials and processes that existed back in 1620. Working with beads, wood, metal, leather and pottery, each artist responded to the crossing in unique ways that offer a surprising reflection on themes that often get left out of the history books.
British silversmith David Clarke presents "Poor Trait," a "painting" of melted lead from gunshot on an oval, handwoven canvas. Clarke says he was responding to the interwoven nature of metal and violence, best exemplified by American colonizers who brought guns to the New World and turned them on the Indigenous population. The painting could suggest a mirror in which visitors can reflect on their own relationship with violence, but it could also suggest a grave marker memorializing the many Native Americans who died in warfare and disease as European settlers colonized the land. The accumulated metal, Clarke says in text accompanying the exhibition, suggests "a suffocation, a takeover, a total disregard for the other."
Beadworker Jeffrey Gibson, a Mississippi Choctaw-Cherokee painter and sculptor, had already been researching historic Native American techniques when he was asked to participate. For this show, he's created masks incorporating porcupine quill, birch bark and river cane reed. Gibson describes the masks as "cages for the head," suggesting not only protection but constraint. The masks mimic European colonial garb while also alluding to Native American headdresses.
Alaskan artist Annette Bellamy worked with six indigenous artists to create an installation entitled "Wood, Water and Distance." The installation made up of floating boat forms, some made of salvaged oak barrels, references not only the Mayflower ship but indigenous canoes. A capsized ark with the image of a polar bear alludes to climate change. Another boat, a dugout canoe charred on the outside but deep red inside, alludes to the bloodshed and destruction of lands that happened as a result of colonization. Another boat interweaves the names of the 573 federally recognized Native Tribes of the United States, including an extra space for those that are unrecognized.
Sonya Clark, an American artist of Afro-Caribbean heritage, is known for her work incorporating human hair. She has created a font called "Twist" based on her own kinky hair, casting her hair in hot metal, this time to create a type metal used to produce a limited-edition print based on a 17th-century broadsheet of the sort once used for political screeds, satire or religious instruction. By incorporating her own hair, Clark reclaims a traditional format in her own terms.
Before the artists tackled this project, they took two research trips, one to Plymouth, Massachusetts, the other to Plymouth, England, where they met with academics, curators and historians in the spring of 2019.
"What we tried to do in the show, and particularly through the two research visits that we did with the artists, was to really think through all those issues in a very intense way," says Adamsom. "The craft time-travel premise became like a way of touching that history in a way that felt authentic and was like a way of working through all those issues."
In the course of the project, even Adamson himself made new discoveries about a historical event he thought he knew inside out.
"I didn't realize that when the Mayflower so-called Pilgrims arrived, they actually encountered a community that had already been ravaged by disease because there were European traders coming up and down that coastline," says Adamson. "And so, the fact that they encountered relatively little resistance was partly because they were landing in a plague zone, but they didn't realize that. I think that actually had a lot to do with their ultimate ability to carve out space in that new geography."
The Mayflower Crossing happened 401 years ago, but as "Another Crossing" shows, we're still grappling with exactly what it means.
---
"Another Crossing: Artists Revisit the Mayflower Voyage" is on view at Fuller Craft July 3-Oct 10.