5 Things To Do This Weekend To Celebrate The Fourth Of July
There's something so mesmerizing about watching fireworks. As a child, I never had plans set in stone for the Fourth of July — as long as I was somewhere I could watch the fireworks, I was happy. I hope this is a day for you to get lost in the fireworks, enjoy time with family and friends and be surrounded by people sharing that same joy. The events I selected for this weekend feature a lot of live music and moments for thoughtful reflection on what this day means. Happy Fourth of July!
Thursday, July 1-Sunday, July 4
The Boston Harborfest is a four-day celebration commemorating the city's maritime history. A large portion of the events include live music from local artists like Gypsy Jazz Band, The Mayor's Choir, The Dempsey Sisters and more. There will also be a flag raising ceremony at City Hall Plaza that will then begin the parade through the Granary Burying Ground that'll end at the Old State House. There will also be something for car enthusiasts — a classic car showcase! I don't know much about cars, but I know a cool one when I see one.
---
Saturday, July 3
The Old North Church and Historic Site will be leading Independence Day with a family-friendly event that'll feature the MIT Guild of Bellringers, a poetry reading and an organ performance. The Bellringers will ring Old North Church's eight change ringing bells. Following this will be a dramatic reading of Henry Wadsworth Longfellow's "Paul Revere's Ride" and patriotic music performed by organist Dr. Libor Dudas. The day will come to a close with a book signing with Nancy Schon, who is p known for the "Make Way for Ducklings" sculpture.
---
Sunday, July 4
Sponsored by MassHumanities, there will be community readings across the commonwealth of Frederick Douglass' influential address "What to the Slave is the Fourth of July?." The work is still so relevant today and helps us all recognize the legacy of slavery. The shortened answer to the question posed, Douglass says, is "I answer, a day that reveals to him, more than all other days in a year, the gross injustice and cruelty to which he is the constant victim. To him, your celebration is a sham." If you're looking for a reading to attend, there is one taking place at the Robbins House, a nonprofit organization focused on raising awareness of antislavery history in Concord.
---
Sunday, July 4
Keith Lockhart will lead livestreamed performance from Tanglewood in Lenox featuring Jon Batiste, the bandleader of "The Late Show with Stephen Colbert," and also R&B and gospel singer Mavis Staples. It wouldn't be a proper Fourth of July celebration without the fireworks — the night will end with a firework finale from the Boston Common. The festivities will all be televised so people can watch from their homes, where mosquitoes and large crowds don't exist.
---
Wednesday, July 7
Sometimes, we just need a day to let loose and laugh. Host Tooky Kavanagh invites July Fourth skeptics to enjoy the night of standup comedy at Starlight Square in Cambridge. Originally scheduled for July 2, you can now keep the July Fourth festivities going with an evening that organizers say prioritizes filling the stage with POC, LGBTQ and first-generation performers. It'll be a night full of "joy, complaints and talent," according to the event description.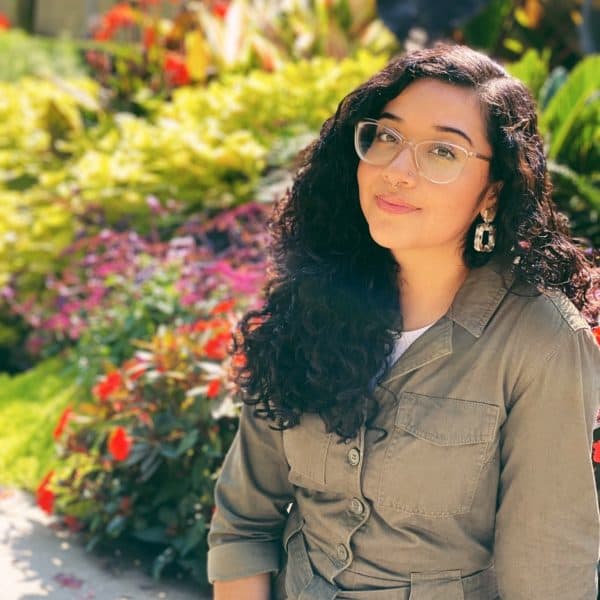 Magdiela Matta Arts Fellow
Magdiela Matta is the reporting fellow for The ARTery, WBUR's arts and culture team.