5 Things To Do This Weekend, Including A Sherlock Holmes Play And A Food Festival
My grandma taught me how to dance by placing my feet atop hers while holding my hands. "One, two, kick. One, two, kick," she would say to me as she swiftly demonstrated how to dance bachata. I grew up with lively music that could get anybody moving — it was contagious. As I got older, it was finally time I stepped off my grandma's feet, but even then, she's always been my favorite dance partner. Dance connects us in a similar way that music does and it is something I hold dear to my heart. This week's selection of events includes rhythmic dancing, outdoor live music, and lots of food. If you can't make up your mind which food truck to choose during CX Summer Nights, I would recommend trying the fish tacos from Tenoch.
Through July 25
From award-winning playwright Ken Ludwig comes a comedic retelling of Arthur Conan Doyle's infamous Sherlock Holmes story presented by Gloucester Stage Company. In this production, Sherlock Holmes and Dr. Watson must solve a seemingly paranormal mystery before a family curse dawns on a new heir. Watch as five actors portray over 40 characters and see if the sleuthing duo can figure out the truth before it's too late. Performances will be held outdoors Wednesday through Saturday at the Windhover Performing Arts Center in Rockport.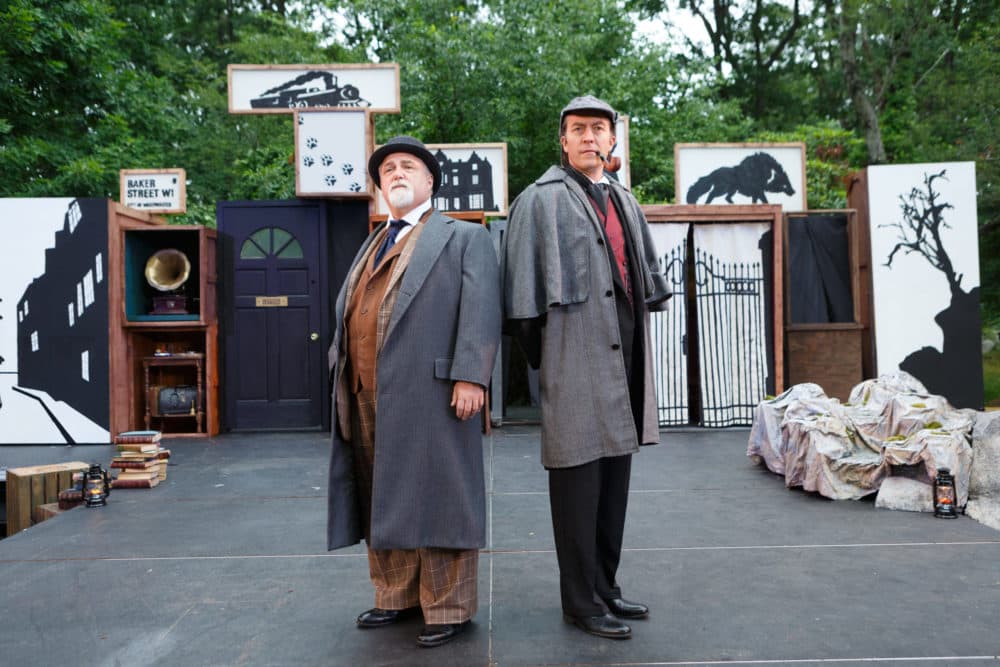 ---
Thursday, July 15
For the 25th annual Taste of Eastie event, East Boston Main Streets has invited more than 30 local restaurants to participate. (Make sure you come with an empty belly!) The cuisine ranges from Italian to Middle Eastern to South and Central American. The event will be hosted at the Hyatt Regency Hotel with live music and dance performances. This event is part of Eastie Week, which features events through July 25 including a kayaking clinic, a Latin dance class and a block party celebrating Colombia's independence day.
---
Thursday, July 15
This summer, Cambridge Crossing is hosting a free outdoor concert series every third Thursday through September. This week's outdoor concert will feature Oompa and Latrell James. If music isn't enough to entice you, there will also be local brews and food truck choices including Bon Me, The Dining Car, The Pull Up Truck, The Whoo(pie) Wagon and Tenoch. As a way to get the audience involved in the community, they'll also have a Wheel of Chance that you can pay to spin for prizes. All proceeds from the wheel will be donated to The East End House, a nonprofit community center focused on the academic achievement for youth from underserved communities surrounding Cambridge. If you can't wait until the concert tonight, Oompa just dropped a new song that should tide you over. You can listen to it here.
---
Friday, July 16-Sunday, Aug. 29
The Society of Arts + Crafts' newest online exhibit features storytelling from more than 40 artists who create pieces and sculptures made from fiber or by utilizing fiber art techniques. Throughout the run of the exhibit, the society will host weekly events that range from artist talks to behind-the-scenes demonstrations to livestreamed conversations with experts in fiber art. This exhibit will show the unique ways in which artists have implemented the use of fiber, including the use of unusual materials like metal and wood.
---
Saturday, July 17
This year's virtual festival has the theme "Latinos Siempre Unidos," which translates to "Latinos Always Together." Yuba Iré, a group of young musicians, will open up the festival with rumba and will be playing many other genres including bomba, plena and merengue. Oscar Serrano, also known as "Oscarito El Más Loco," will perform what he is best known for: merengue! The event will be streaming live on YouTube and Facebook so you can dance it up in your living room.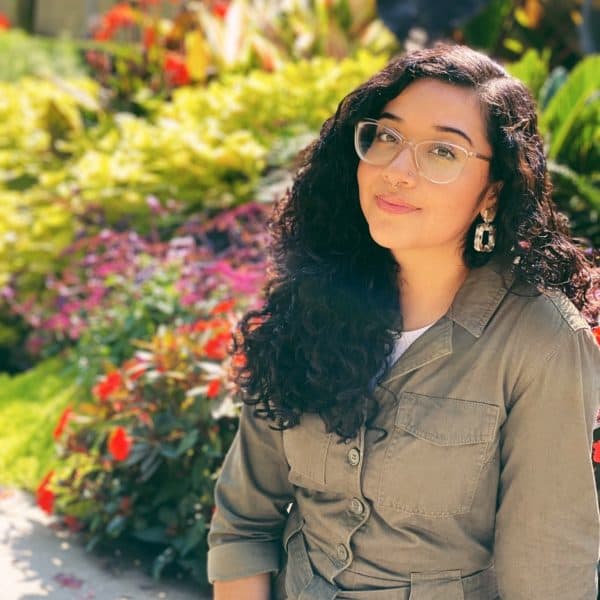 Magdiela Matta Arts Fellow
Magdiela Matta is the reporting fellow for The ARTery, WBUR's arts and culture team.