Boston Residents Who Recently Visited Provincetown Urged To Get Tested For COVID-19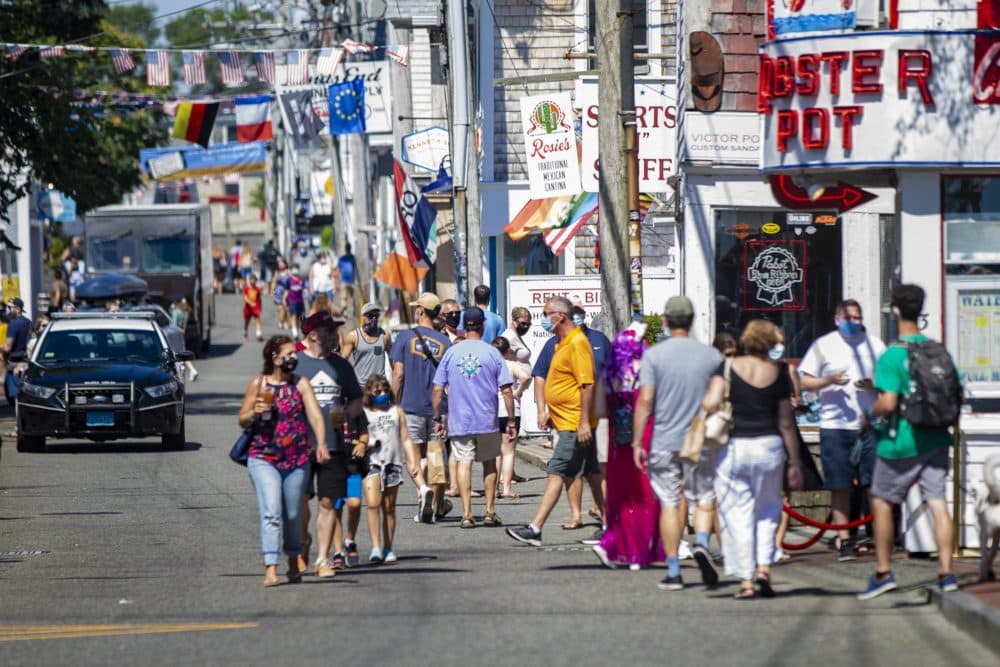 This article is more than 1 year old.
If you live in Boston, and you've visited Provincetown since July 1, the city is asking you to get tested for COVID-19, and to self-isolate until you get a negative result.
Even if you've been fully vaccinated, the city urges that you get tested at least five days after your return. You're also advised to self-isolate for at least five days and until you receive a negative coronavirus test.
At least 35 COVID-19 cases in Boston were traced back to a cluster in Provincetown, according to a city press release. Public officials in the popular tourist destination are asking residents and visitors to resume wearing masks indoors, regardless of vaccination status.
"To have such a high number of folks — not only the Boston cases, but we know there's over 130 or so coming out of Provincetown with also the majority being vaccinated — it is surprising," said Boston chief of Health and Human Services Marty Martinez.
At least 100 people who live in or visited Provincetown over the Fourth of July holiday have tested positive for the coronavirus.
---
More from WBUR
This article was originally published on July 20, 2021.