Puddle Jumping To New York In 75 Minutes: Seaplane Service Set To Launch From Boston Harbor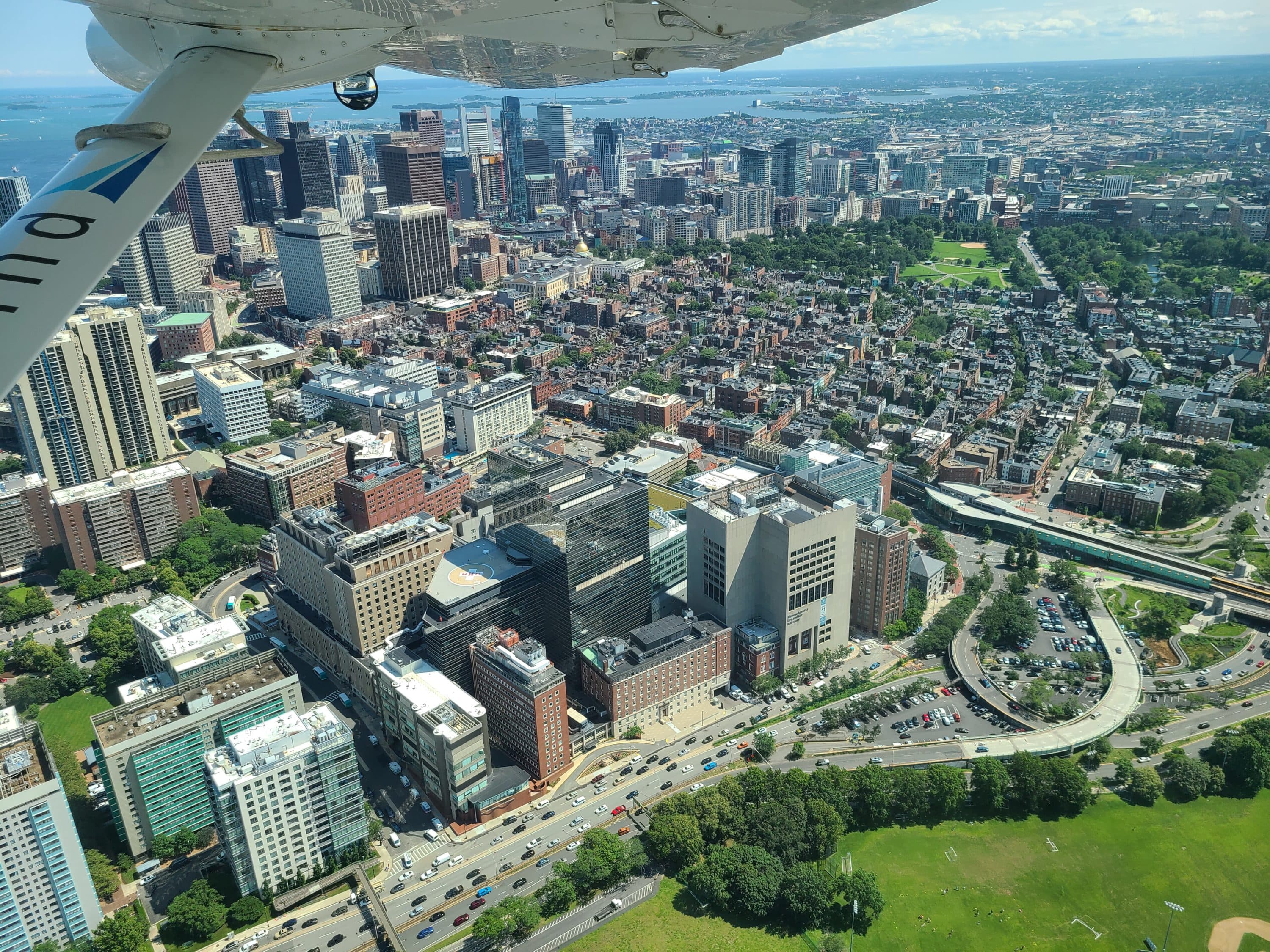 This article is more than 1 year old.
Traducido en español por El Planeta Media.
After five years of planning and testing, a new seaplane commercial service will connect Boston and Manhattan starting Aug. 3.
New York-based Tailwind Air received the green light from the Federal Aviation Administration to start operating commercial flights from Boston Harbor.
Passengers board a water taxi at Fan Pier in the Seaport and travel for about seven minutes to a dock near East Boston, where the planes take off. Once in the air, the seaplane lands 75 minutes later on the East River at 23rd Street.

"There's not really any good way to go faster than that between New York and Boston if you factor security lines and airport commuting time," said Tailwind CEO Alan Ram.
The service will start with two round trips a day for the first three weeks, and then expand to four. The prices range between $395 and $795 for a one-way trip.
"It is meant to compete with the last-minute sellers or the business shuttles that fly out of Logan Airport," Ram said.
Tailwind, which already operates flights between Manhattan and Long Island, recently held demonstration flights for the media over Boston Harbor. The plane is an Cessna Caravans, a turbine engine that drives an aircraft propeller. In the cabin there is space for two pilots and eight passengers. Every seat is an aisle and a window, with about twice the leg room commercial coach flights offer.
"There's no airplane with a hundred people on it," Ram said. "It's just 10 people on the plane. You avoid the airport completely. You're here on the dock, go to the airplane, go to New York City, and that's the whole thing."
The seasonal service will run through November, and resume in March.