Meet The Youth Winner Of The Audubon Photography Awards: Arav Karighattam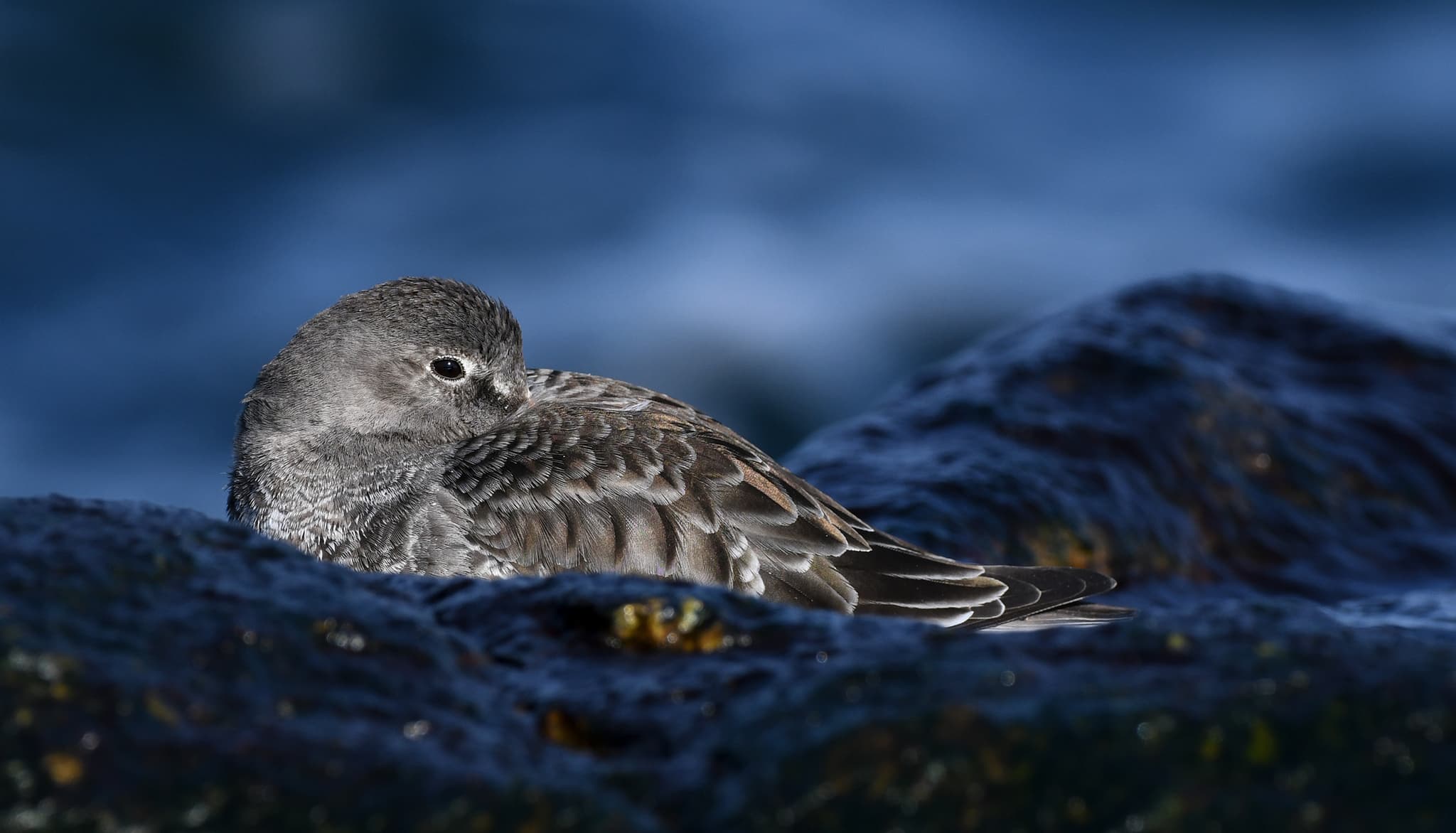 Arav Karighattam has an instinct for birds. At 17 years old, he is the Youth Award Winner for the 2021 Audubon Photography Awards, a competition that celebrates beautiful images of the winged creatures, captured in their natural states. Currently living in the Greater Boston Area and pursuing a degree in math at Harvard University, Karighattam first began seriously studying birds in December 2013, when he and his sister Aranya would read about them, using a field guide, and take portraits.
"I really want to share the beauty of the birds with people so that they appreciate them," said Karighattam. "Because most people don't even know that they exist. There's so many species of birds. There are 10,000 species in the world and over 400 in Massachusetts. … It's important, because they are declining. They don't have much habitat available; light pollution is also impacting their migrations."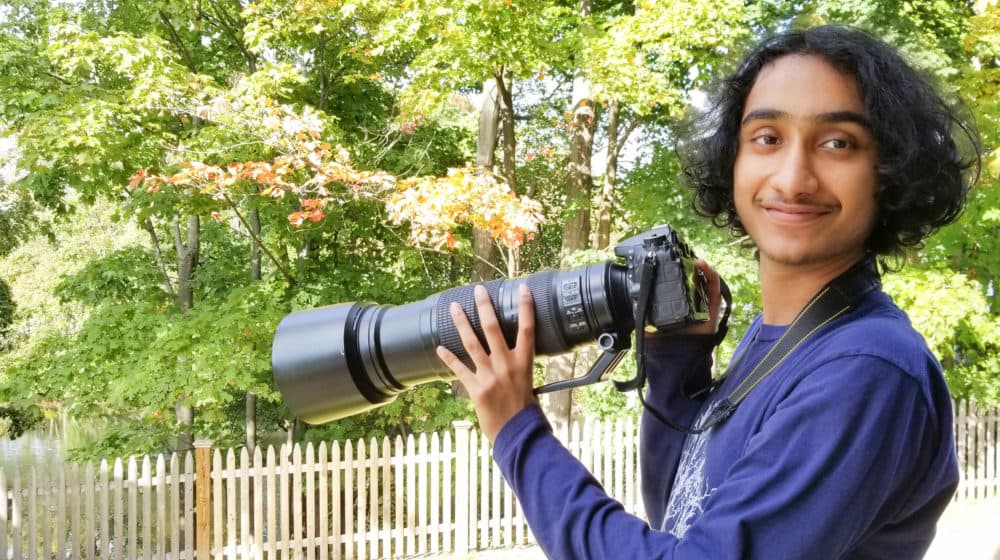 Karighattam's award-winning photo is of a purple sandpiper, taken in Rockport, Massachusetts. This bird thrives in harsh conditions, with breeding grounds in the Arctic. They are suited to turbulence, drifting to places "where icy ocean waves crash violently on coastal rocks," according to Audubon. On a cold, February day, he had been searching for eiders, scoters and other diving ducks along the Atlantic coast. He observed a flock of birds arguing, resting, and running around, chatting, chirping and chasing each other. Eventually, he focused on one that had settled down among the rocks. He stayed and sat down with the sandpipers for about an hour but could have spent the whole day there.
"In the ocean, there was a nearby raft of diving ducks. But the purple sandpipers love these rocky habitats in winter. As I went down, they were right at the water's edge, on the rocks. They were feeding on algae and other things," said Karighattam. He knelt down to capture one sandpiper at eye level. "When the bird was resting, I wanted to show its beauty. The sun behind gave good lighting for the image. I used manual mode, so I could get the exact, right settings. The ocean background nicely contrasted the bird. It was a very peaceful setting for the bird. Although it was cold and there were strong waves, the birds were loving it."
As a photographer, Karighattam enjoys documenting wildlife in their natural environments. He has also taken pictures of mammals, insects and amphibians. Now, he mostly looks for his subjects in the state of Massachusetts, but he has also traveled to other parts of the country, like Pennsylvania and Nevada. He whimsically refers to the time when he and his sister first started focusing on ornithology as the "Great Birding Era." There are special ways to identify what kind of bird you are observing, he said, and he often takes note of the animals' calls, silhouettes, behaviors, environment and appearances. For example, the harlequin duck is only found coastally in the Rockport area. Blue jays and cardinals are more widespread but need areas with some trees. An undulating way of flying can signify that the bird being observed is a woodpecker. Meanwhile, a long-necked bird with fast wingbeats could be a cormorant.
"I really want to share the beauty of the birds with people so that they appreciate them. Because most people don't even know that they exist."

Arav Karighattam
Karighattam has excelled at a range of subject areas since he was a young child, and some would call him a polymath. He has had gifts in writing music, poetry, math and physics, attributing his talents to a love of learning. When he was 8 years old, he began attending classes at University of California, Davis, and he had been homeschooled, prior to having this education. After having exhausted both undergraduate and graduate courses at UC Davis, he enrolled as a freshman at Harvard in the fall of 2019. On the horizon, Karighattam said that he wishes to continue doing research in math and physics, while still working to raise awareness about birds, particularly as some remain endangered. When trees are cut down and replaced with residential development and lawns, birds face the threat of losing their habitats. Pollution to the world's oceans also presents a problem for coastal dwelling birds like the purple sandpiper.
Of all the birds that Karighattam has not yet seen in his lifetime, he is hoping to one day spot a northern saw-whet owl, which would be the smallest kind of owl he would have come across. But for now, he remains intent on helping other people become more appreciative of the species that fascinates him.
"I want people to find one bird in their area," said Karighattam. "Listen to it, see it. Any one bird, in their area. They should see what's around them. Most people aren't noticing that there are birds right next to them, and they never even knew. In the middle of Harvard's campus, there was a red-tailed hawk. Anywhere you go, you can see birds. And that's in the middle of a city."