5 Things To Do This Weekend, Including A Sand Sculpture Festival And Live Music
As a kid, one of my fondest memories was going to the Revere Beach Sand Sculpting Festival with my mom. Her eyes would open widely as she saw the creations of talented sand sculptors and she would always take pictures. But I was in it for a different reason — the food. My mom never said no to fried dough so that was my time to indulge. If food and sculptures don't sound like your thing, you can also attend a jazz performance, a memorial light display, a Shakespeare play or a night of performances by local BIPOC artists.
Thursday, Aug. 5
On the 20th anniversary of its dedication in 2001, the Gloucester Fishermen's Wives Memorial will be newly presented with the addition of a light and sound exhibit by nonprofit organization LuminArtz. The memorial honors generations of women who have supported the fishing industry in Gloucester and the sound installation will include recollections from fishermen wives that'll play in conjunction with the projection throughout the night. There will also be the addition of projected light onto the Gloucester Fishermen's Wives Association narrative quilt, originally created in 1998.
---
Thursday, Aug. 5
Tuba Skinny will transport you to their hometown of New Orleans where they began their evolution into a touring band. Their music is described as "delicious, spirited takes on Depression-era blues, spirituals, ragtime and traditional jazz." They will be performing their album from 2019, "Some Kinda Shake." Honestly, New Orleans sounds good to me right about now. If you can't attend the in-person concert, there will also be virtual tickets available for purchase. If you want more, I recommend listening to their 2017 album "Tupelo Pine."
---
Friday Aug. 6-Sunday, Aug. 29
For the 10th annual summer tour, Brown Box Theater Project will be performing around Massachusetts throughout the month of August. They will bring to life the Shakespearean comedy "Much Ado About Nothing." The play touches upon how we imagine love to be and the value of trust. All performances are free and outdoors. Don't forget a chair or blanket — they're encouraged at the Christian Herter Park in Allston, which is where you can catch the show this weekend. In case you miss this one, there will be other performances in Charlestown, Cambridge, Plymouth and more.
---
Friday, Aug. 6
Created by artist and musician Genie Santiago, The Sunflower Series is focused on highlighting the connection between artists and audiences through music and storytelling. Brought to you by the efforts of Creatives of Color, ONCE Somerville and Boynton Yards, this installment features performances by local creatives Brandie Blaze, Genie Santiago, Naomi Westwater, Shellz and Amanda Shea. But the night doesn't end there! There will be a bar and food trucks during performances, and beginning at 10 p.m., the late night market will open, featuring BIPOC artist vendors.
---
Friday, Aug.6-Sunday, Aug. 8
If you live in Revere, you already know how lively this festival typically is, and if you don't — you should find out for yourself! The event is abounding with food truck options, sand sculptures and vendors all along Revere Beach — America's first public beach. The contest includes sculptors from all over the world. Due to COVID-19, some things will be changing, including the festival hours and increased space between the sculptures. My all-time favorite was one that was a half human-face and half-tiger face — I hope you get to see all of the fantastical creations for yourself.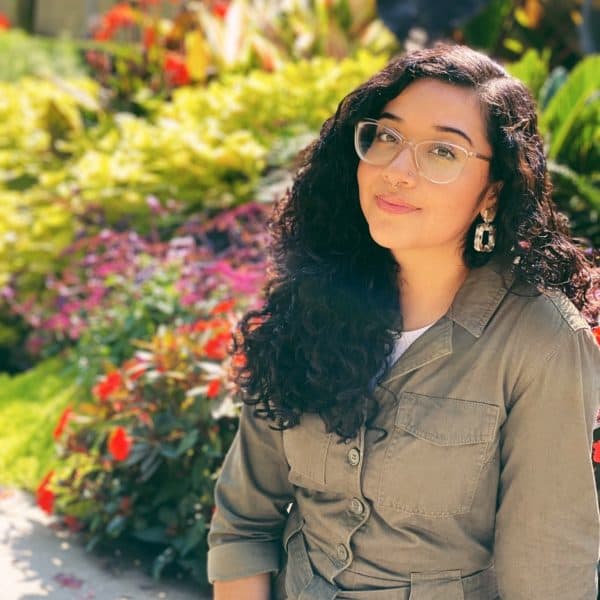 Magdiela Matta Arts Fellow
Magdiela Matta is the arts and culture reporting fellow for WBUR.