After A Century In Business, Russo's In Watertown Will Close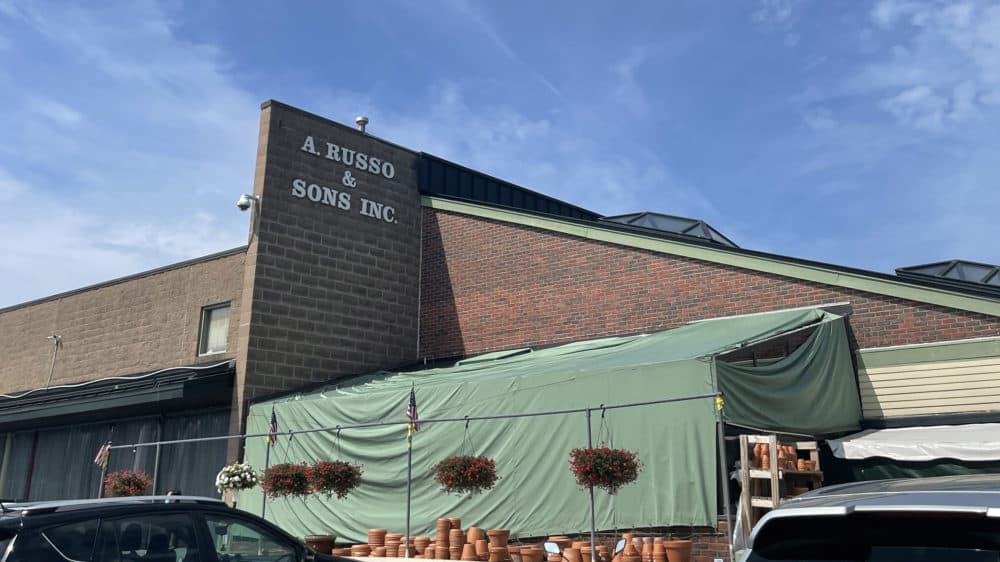 This article is more than 1 year old.
Local shoppers are in disbelief after learning that Watertown's beloved market, Russo's, will be closing permanently this fall. Russo's began as a family farm more than 100 years ago. Tony Russo has worked at the market for more than 70 years and is retiring, according to a company statement.
The family farm evolved into a well-known market drawing people from across the region for its varied specialty items like cactus leaves, pork braciole and more. Tony Russo's grandparents originally helmed the family business, which was later led by  his father and uncle when it transformed into a wholesale warehouse in Watertown.
Shopper Joanna Chow says her colleagues introduced her to the store when she worked nearby. Even after moving a few towns over, Chow continued to shop at Russo's for its huge array of plants, produce and groceries. "We've actually just been circulating articles about the closure. And it's just sad. You hate to see a business that's been in business for so long, close their doors. I think it's going to leave a real, real big hole for a lot of us."

A large question looms over shoppers — where to go after Russo's closes?
"Nowhere is as special as this, right?" Chow says.  "I would make a special trip to come out here because it is such a distinctive experience. But I don't know that there's a replacement for it."
JoAnn and Arthur LaRocque lament the closure because they'll have to find a new place that carries Italian breads and meats like Russo's does. "We can't find specialty things. We ask people for a pork braciole and meat cutters don't even know what that is anymore. You know, certain things that you can't get any longer," Arthur LaRocque says.
Just as shoppers will miss Russo's, so will the employees. An employee for 14 years, Marvin Rodas, was notified last Friday about the closure. With the community Russo's has built, Rodas says that "Shoppers know us even by our first names, a lot of people have even left us business cards and encouraged us to apply to other places."
Mildred Avila , an employee of Russo's for eight years, says the announcement was a shock to her. She says "Here, no one treats you badly—none of that.  [Tony's] been a good boss, but he's getting older now and needs the rest."