OSHA Faults Contractor Involved In 2 Worker Deaths In Boston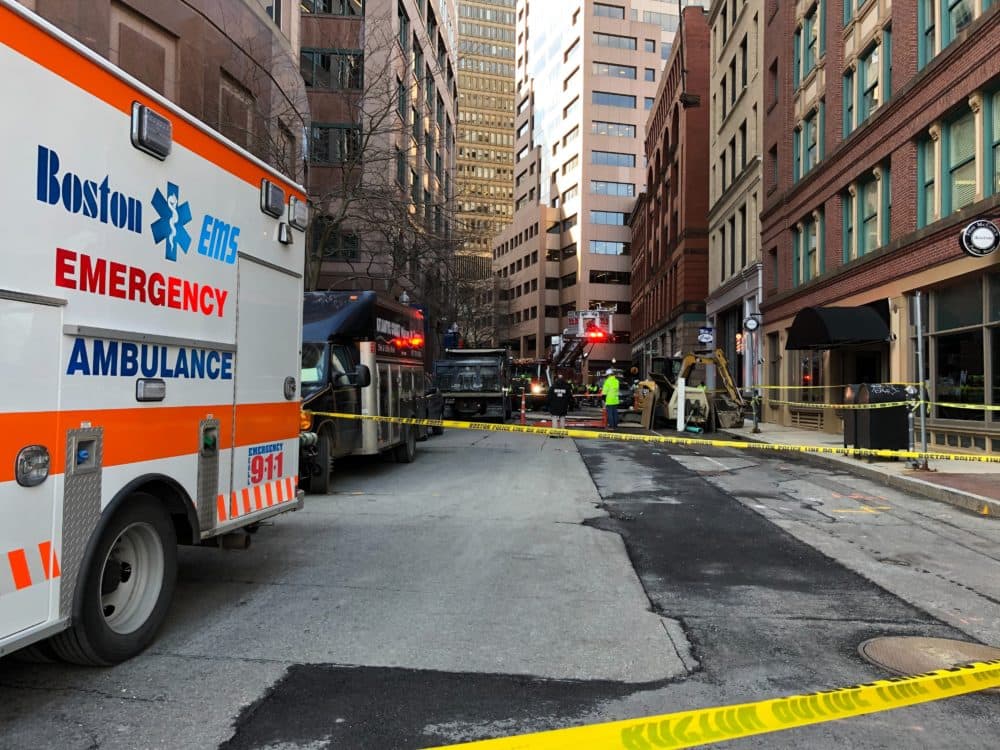 Federal regulators found the contractor that employed two workers who died at a Boston construction site in February repeatedly violated workplace safety rules.
The Occupational Safety and Health Administration said the company, Atlantic Coast Utilities, failed to provide safety training, protection, or work site inspection before the workers died. One of the company's dump trucks hit the workers and pushed them into a 9-foot deep trench, where their bodies were later found.
OSHA officials said they also determined Atlantic's owner, Lawrence Maloney, evaded regulators for years by regularly shutting down his companies and opening new ones whenever he was cited for safety violations.
"For two decades, Maloney has knowingly disregarded his responsibility to ensure the safety and health of his workers," said Jim Frederick, the acting assistant secretary of labor at OSHA.
OSHA proposed fining the company $1.3 million for 28 safety violations.
A company spokesman called the deaths a "tragic accident" and said it plans to challenge any claims it was at fault.