Tropical Storm Could Reach Mass. Coast As Hurricane, Bring Storm Surge, Flooding
Play
This article is more than 1 year old.
Hurricane watches have been posted for the coastline south of Boston, as Tropical Storm Henri makes its way north this weekend.
The storm will arrive in the region Sunday, move inland and dissipate before we start to see improvement Monday.
Tropical storm warnings continue down the coast to New York City. It's a wide area, as it remains unclear exactly Henri will make landfall.
One of the more unusual aspects of the storm is its slow movement. The biggest storms that have hit New England and created the most damage typically move very rapidly. There are some positives and negatives to this particular system moving very slowly.
The slow movement may mean that it turns up the waters of the coastline. This mixing would cool the waters, causing the storm to lose its strength rather fast. But on the other side of the coin, slow movement can allow a lot of rain to fall, and could cause storm surge to last longer. The slow speed may also allow the storm to be captured by an upper level trough and thrust westward, closer to Long Island rather than up the New England coastline.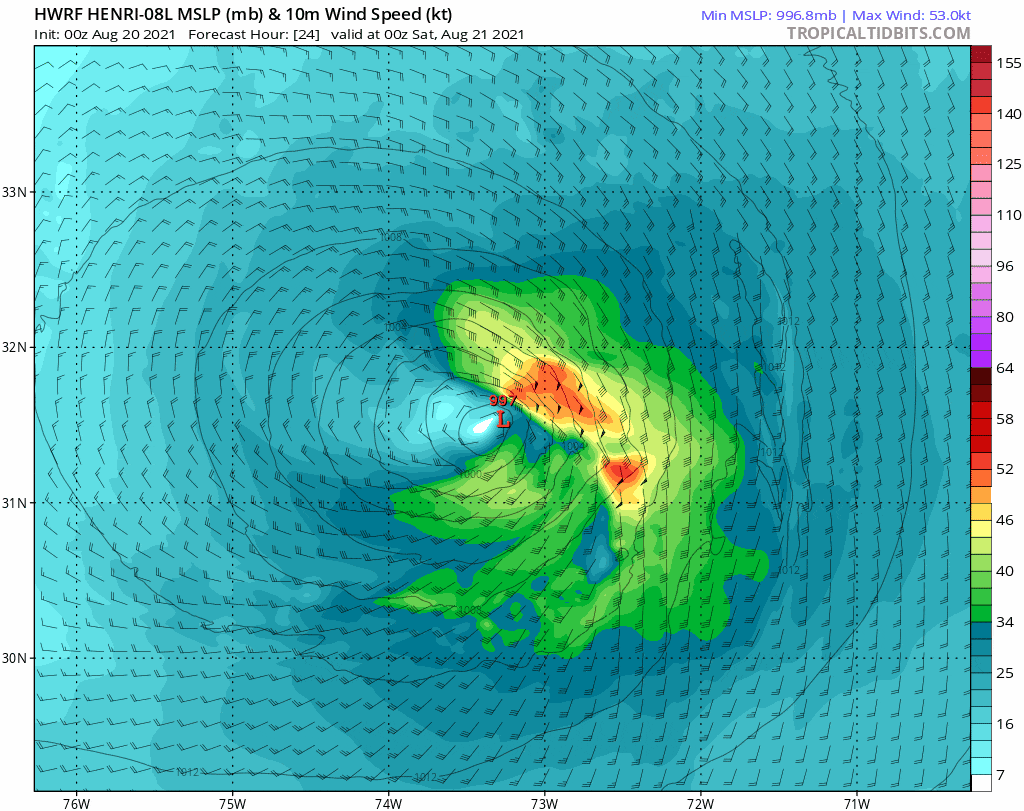 That difference of 100 miles would have an enormous impact on how dramatically this storm affects us. This is why there is still a large "cone of uncertainty" representing the area the storm could make landfall.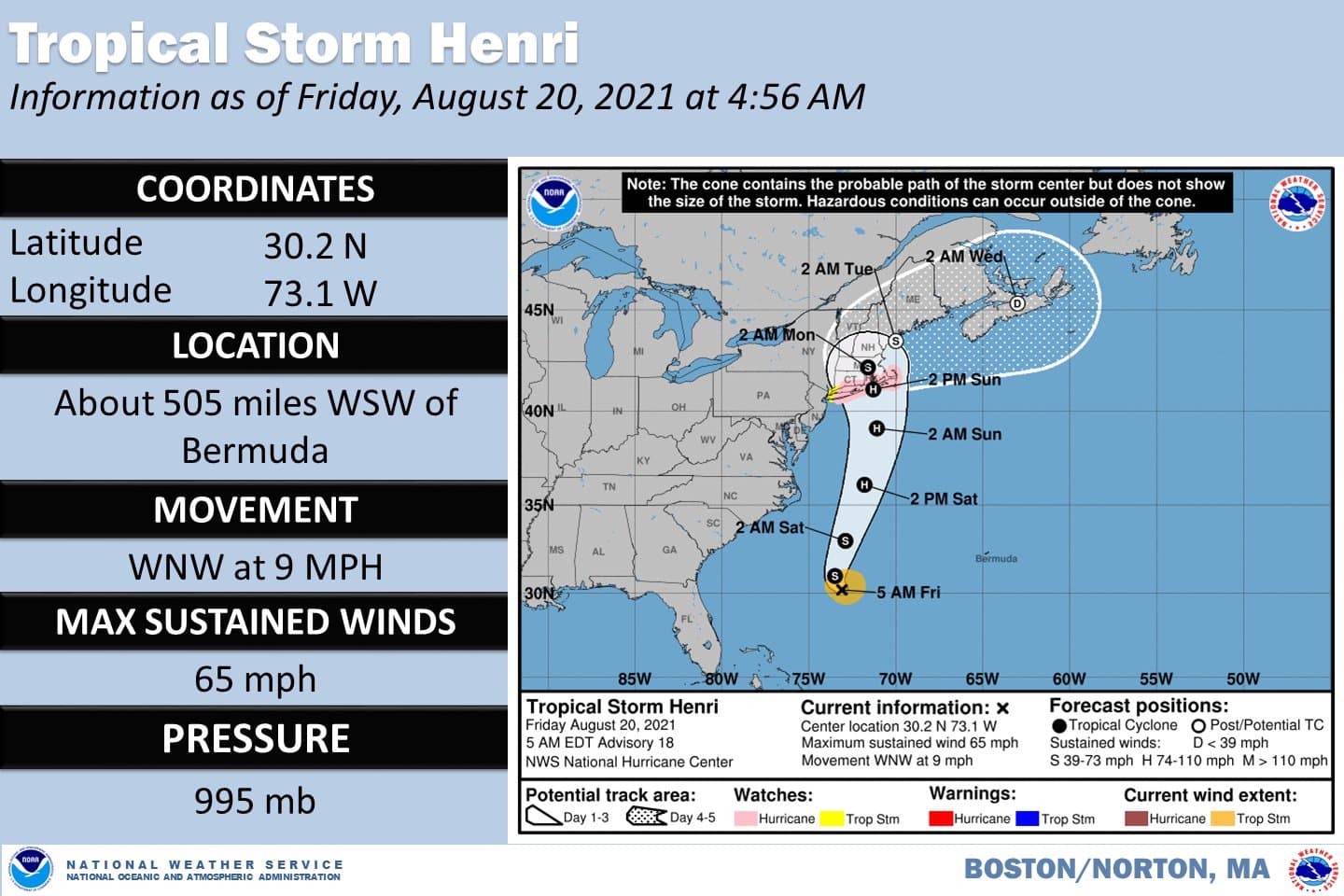 Most of the rain will likely fall Sunday, although there may be a few showers before sunrise, and rain could linger into Monday. High humidity is also not going anywhere, even after the storm.
The storm surge could be one of the main impacts of the storm, with warnings posted for many of the same regions with hurricane watches in place. On the map below, you can see which areas are forecast to have the highest surges. Of course, this is also dependent on where the storm makes landfall and its intensity at that time.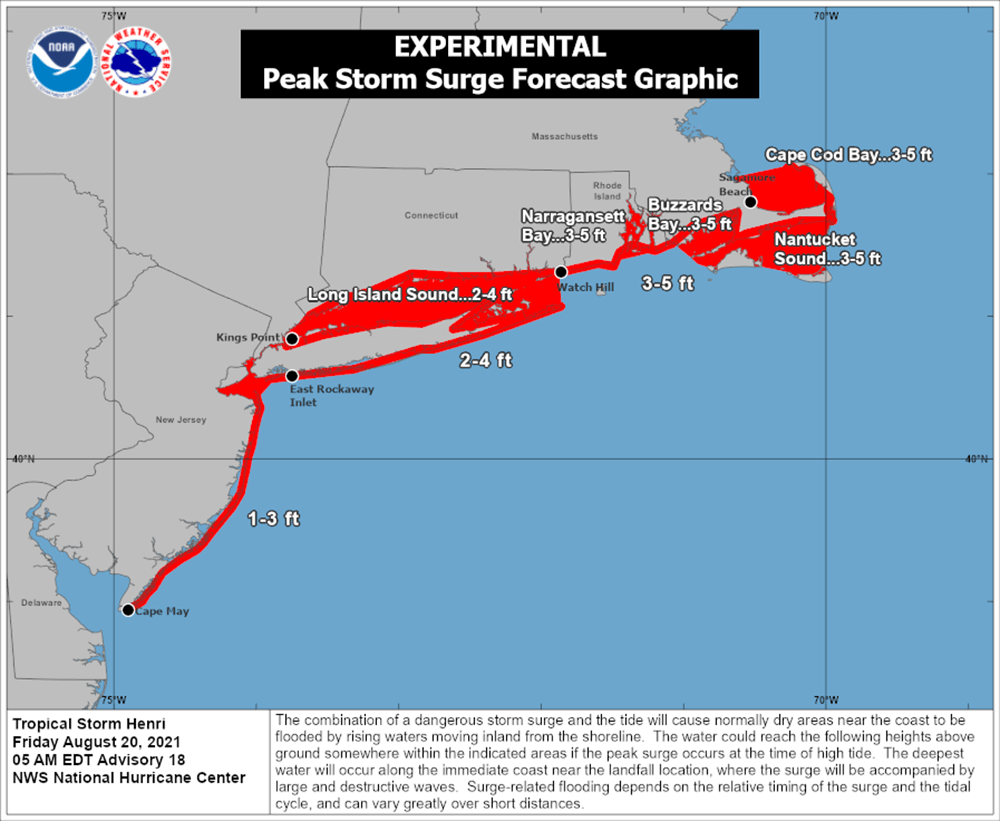 If you live along the coastline, be sure you have adequate supplies in case of multiple-day power loss. There will be inland power outages as well, but they're less likely to be widespread the further north you are.
To the left of the track of the storm, inland flooding is possible on streets and in small streams and rivers. If your basement or home is susceptible to this, you should prepare over the next couple of days.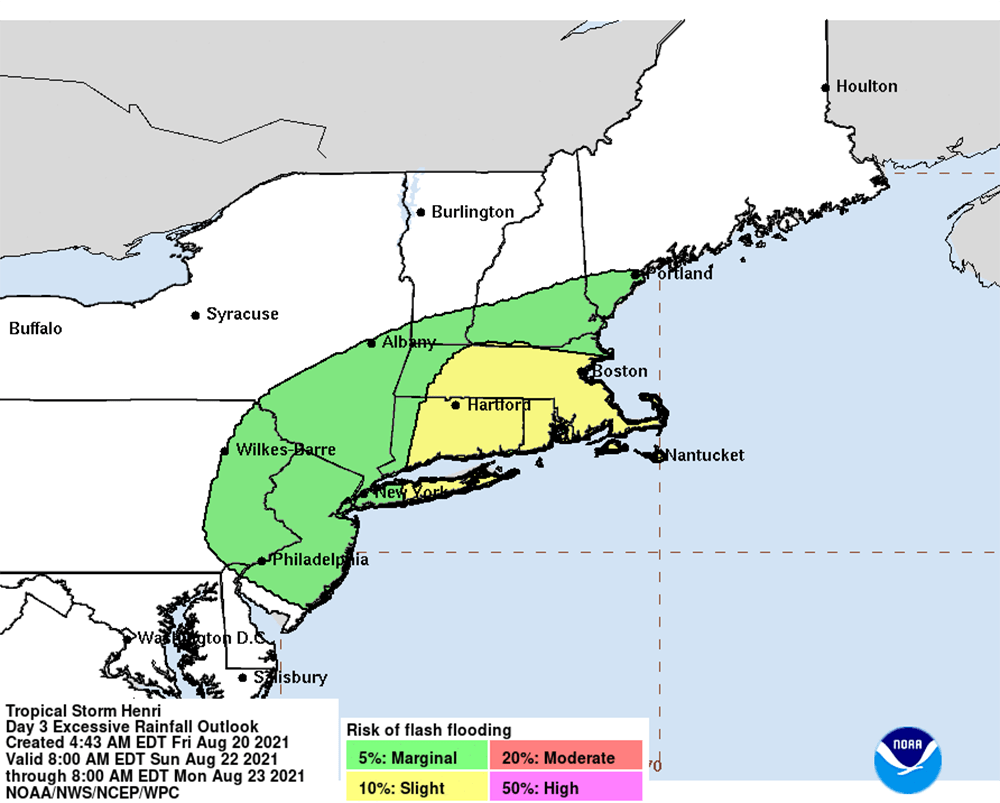 It's important to keep checking the forecast throughout the weekend, as we can expect changes as Henri moves closer. Depending on the path the storm takes, it could lower the threat in some areas and increase it in others.