Henri Officially Upgraded To Hurricane Status As It Moves Toward The Northeast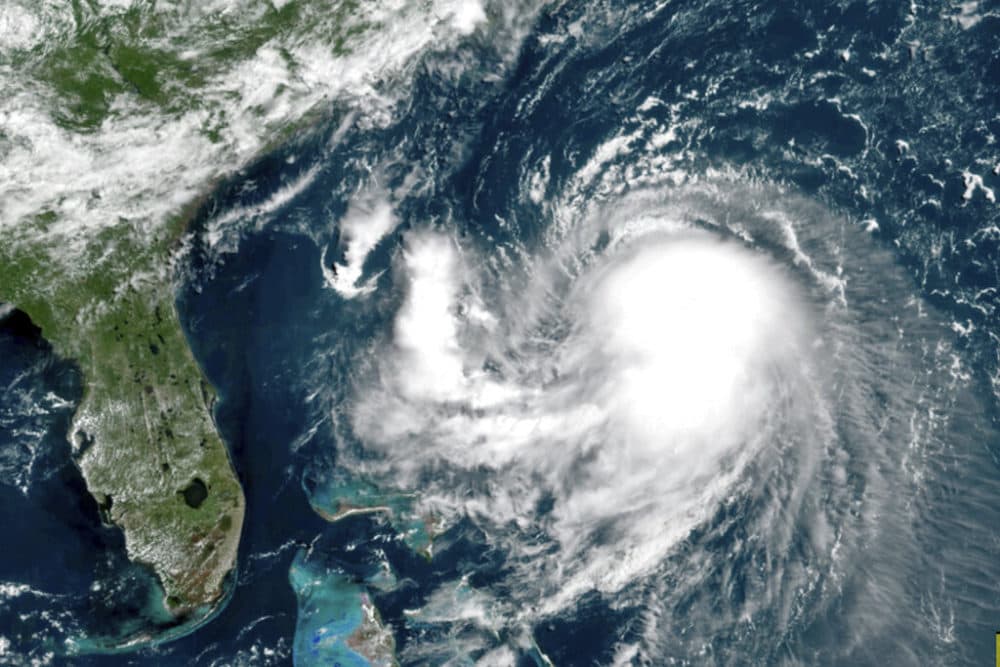 This article is more than 1 year old.
Henri is officially a hurricane. The National Hurricane Center issued an 11 a.m. advisory Saturday upgrading the tropical storm to hurricane status as it continues to move northward up to the Northeast region.
Forecasters said Henri was expected to remain at or near hurricane strength when it makes landfall mid-afternoon Sunday, which the hurricane center said could be on New York's Long Island or in southern New England — most likely Connecticut. The upgrade in status came with the National Hurricane Center's 11 a.m. advisory.

The forecast track of the storm continues to wobble slightly. This means that the area of heaviest rain could be anywhere from eastern New York all the way into central Massachusetts. The areas that receive heavy rain will ultimately see some serious flooding — perhaps major or catastrophic in nature.
As the storm gets closer will be able to nail down a better placement of that heavy rain.

Regardless of its exact landfall, broad impacts were expected across a large swath of the Northeast, extending inland to Hartford, Connecticut, and Albany, New York, and eastward to Cape Cod, which is teeming with tens of thousands of summer tourists.
Massachusetts Gov. Charlie Baker urged people vacationing on the Cape to leave well before Henri hits, and those who planned to start vacations there to delay their plans.
"We don't want people to be stuck in traffic on the Cape Cod bridges when the storm is in full force on Sunday," he said.
Gov. Ned Lamont warned Connecticut residents they should prepare to "shelter in place" from Sunday afternoon through at least Monday morning as the state braces for the first possible direct hit from a hurricane in decades.
With a top wind speed of 75 mph (120 kph) Saturday morning, Henri sped up slightly to move north-northeast at 14 mph (23 kph). It's still about 465 miles (750 kilometers) south of Montauk on New York's Long Island.
This type of wind can lead to power outages, which could occur along the coastline of Rhode Island and Connecticut but can include areas of Massachusetts around Buzzards Bay.

The greater Boston area will most likely see scattered showers and thunderstorms along with some gusty winds at times. It will be very humid with temperatures in the 70s. These thunderstorms could cause power outages in the area.
There will be a storm surge along the coastline.  Some flooded roadways and beach erosion are likely, however, we should not see extensive damage.

The hurricane center storm surge between 3 and 5 feet (1 to 1.5 meters) was possible with Henri from Flushing, New York, to Chatham, Massachusetts; and for parts of the North Shore and South Shore of Long Island.
Rainfall between 3 to 6 inches (7.5 to 15 centimeters) is expected Sunday through Monday over the Northeast.
The storm moves very slowly through New England into Tuesday. This will lead to a continuation of very humid conditions as well as the chance for scattered showers. There will also be some sunshine between the inclement hours.
This article was originally published on August 21, 2021.