Listen: Hip-Hop Artist Dutchy DoBad Shares A Piece Of Himself On New EP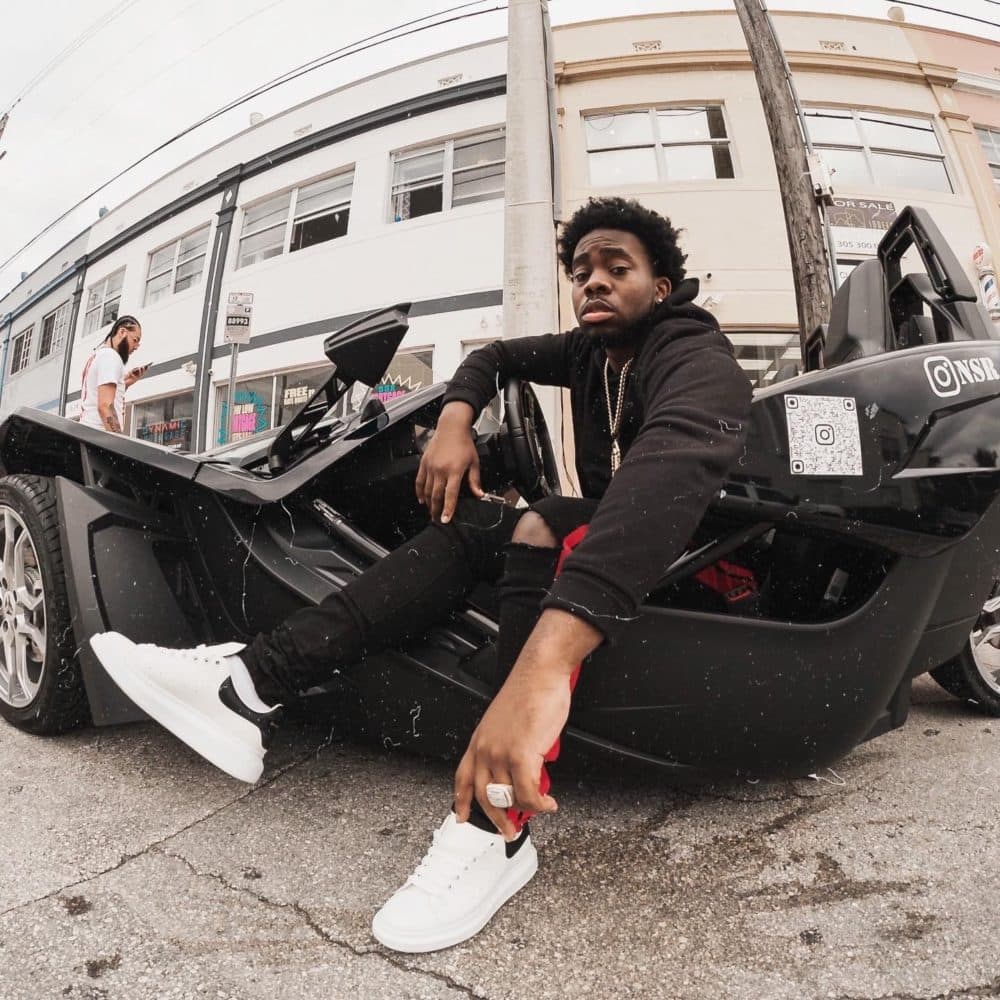 One of the most anticipated inner city urban projects of 2021 in Boston finally came out at the end of August — "FREE YOLA" from Dutchy DoBad. The artist is such a well-known hit maker around the music scene that it makes it hard to believe this is the first project he has released. There are over five years of Dutchy's singles setting the city on fire. Three notables would be "Money Friendly," "Round The Way" and "Doing Numbers."
It is worth mentioning what "DoBad" stands for to understand the theme of Dutchy's music: "Don't Only Believe, Achieve Dreams." "Gifted Trouble" was the original project Dutchy DoBad was promising but it never came out. Dutchy is the type of artist that wants to make sure his situation and resources are in check so his music has the most impact and reach possible, which can be a double-edged sword. Some let their time run out looking for perfection. So, the singles route is where his attention landed. "I have so much unreleased music that I know I have to release something, he says, "so the goal usually is on determining what songs are in the vibes of what's happening right now, or what isn't happening! It's always great to add to the culture as well rather than just following trends."
It's been interesting watching people find their way to notoriety here in this growing Massachusetts music scene. You have people who put out project after project to make their point, however, it's great to see how Dutchy's singles have definitely outlasted the demand for new music, which is why his highly anticipated debut, "FREE YOLA," has been so well received. "When it comes to the EP, it wasn't too much thought either, I wanted to make sure I gave my fans something they can really enjoy while I work on something more in-depth." Regardless of his infrequent drops, he made certain everything he did give people was undeniable gold. It also seems "FREE YOLA" is his singles approach on steroids to prepare fans for an even fuller body of work in the future.
"FREE YOLA" boasts seven songs with only one feature by fellow Boston rapper Cash Gotti on the song "Tappin Out Fin." Dutchy points to "Risk It All" as the song that puts his abilities on the best display. "I had many flow changes on that one particular song," he says, "and I've always prided myself in having many different flows. And I think that song embodies that." Currently starred on Apple Music are "Risk It All" and "Fake Love," so it seems Dutchy is pretty in-tune with his listener's ears.
Dutchy's history is a bit shrouded in mystery, with the aforementioned infrequent drops that were due to either jail time or another form of life's mishaps. Everyone seems to know him for his music before his troubles, though, which is most important. (Just ask the correctional officers/guards where he spent time.) On "FREE YOLA," he ends the project with a song called "Benny Blanco" to tell his story beyond his abilities making music. "I felt it was necessary to put 'Benny Blanco' on the EP because I wanted to give anyone who gave me a listening ear a piece of me, if that makes sense," he adds. "I wanted to make sure that if you are listening to me that you understand the artist behind the music and the journey it took for me to be able to even give you 'FREE YOLA.' Too many times I've gone through an artist's project and not known exactly who I was listening to by the end of it. I wanted to make sure that the people understood who Dutchy DoBad is on a personal note."
Dutchy DoBad is a certified hit maker in my eyes and "FREE YOLA" showcases his stellar abilities and his great storytelling.