MBTA Operator Faces 2 Charges Of Gross Negligence For Role In Green Line Crash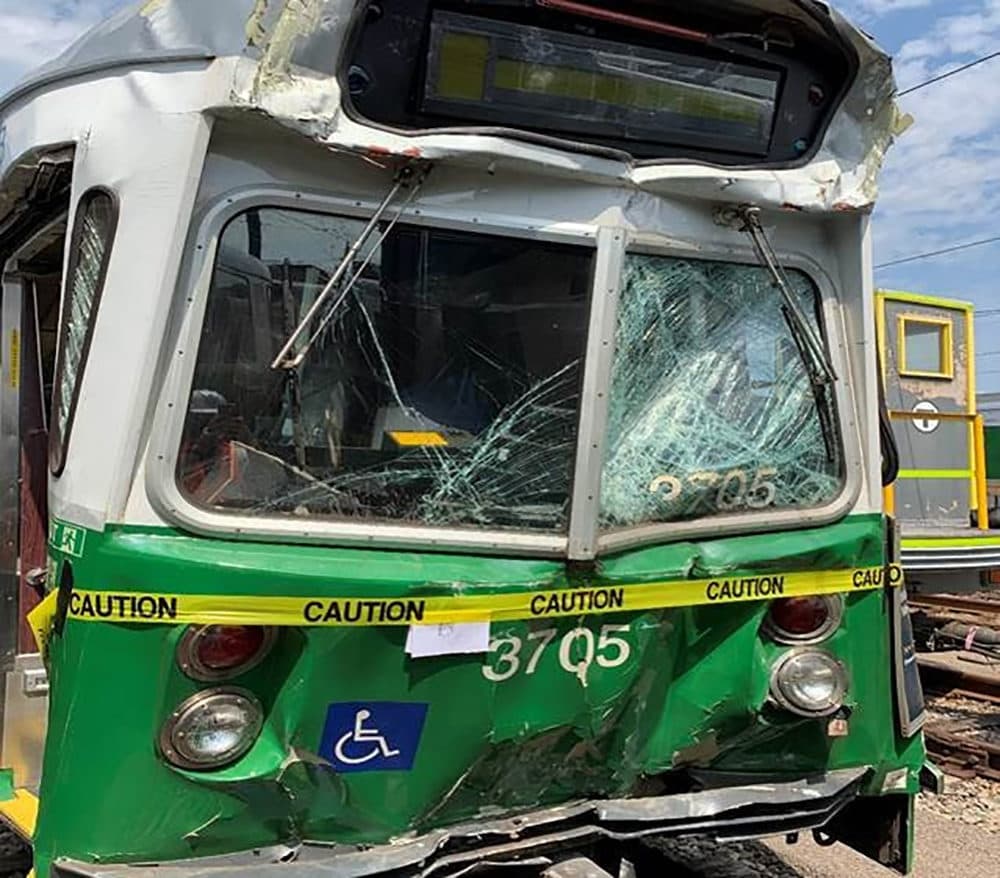 This article is more than 1 year old.
MBTA trolley operator Owen Turner faces two charges of gross negligence for his role in the July 30 Green Line crash that injured 27 people.
Federal investigators reported earlier this week that Turner's train accelerated to 31 miles per hour when it crashed into another train. That's more than three times the speed limit for that section of track, near Boston University's Agganis Arena.
Turner has a history of suspensions for operating trolleys above the speed limit, according to the Boston Globe, which first reported the charges Thursday. The Globe's story mentions three incidents just last year, including one in which he allegedly operated a trolley at 43 miles per hour in 25-mile-per-hour zone. The paper also reported that Turner told transit police he could not remember what happened just prior to the crash.
Turner is set to appear in Brighton District Court on Oct. 6.
The MBTA applauded the work of the DA's office. It plans to terminate Turner's employment.
The MBTA is developing a positive train control system for the Green Line, which could prevent future accidents of this type. The Green Line Train Protection System would use data from sensors along the track to alert the operator or automatically stop the vehicle whenever another vehicle is detected.
The more than $170 million project is scheduled to be completed in 2024. Installation of track and trolley components is expected to begin early 2022. MBTA officials say they're exploring ways to expedite the project.