Acting Mayor Janey Endorses Wu Over Essaibi George In Boston Mayoral Final
With 38 days left until the November mayoral election, Acting Mayor Kim Janey said she's backing Michelle Wu over Annissa Essaibi George in the battle for the top job in City Hall.
Janey, who finished fourth in the Sept. 14 preliminary that winnowed the field to Wu and Essaibi George, on Saturday afternoon joined Wu in Nubian Square to tout her endorsement.
The other former mayoral candidates — City Councillor Andrea Campbell, former city official John Barros and South End state Rep. Jon Santiago — have not yet said who they are supporting in the Nov. 2 election.
Janey, who came in behind Campbell, saw her strongest support come from precincts in majority-minority areas across the city, in Roxbury, parts of Dorchester, Mattapan and Hyde Park.
In a statement, Janey said she has spent six months as acting mayor bolstering affordable housing efforts and handling the distribution of Covid vaccines during the pandemic.
"We can't let that work go in vain, which is why I am endorsing Michelle Wu for mayor," said Janey, who is the first woman and Black person to serve as the city's chief executive.
"Moreover, Black and Brown residents who are most impacted by systemic inequities need a leader in City Hall who will center equity and inclusion in all her policies, and ensure they have a seat at the table when real decisions are made," Janey added.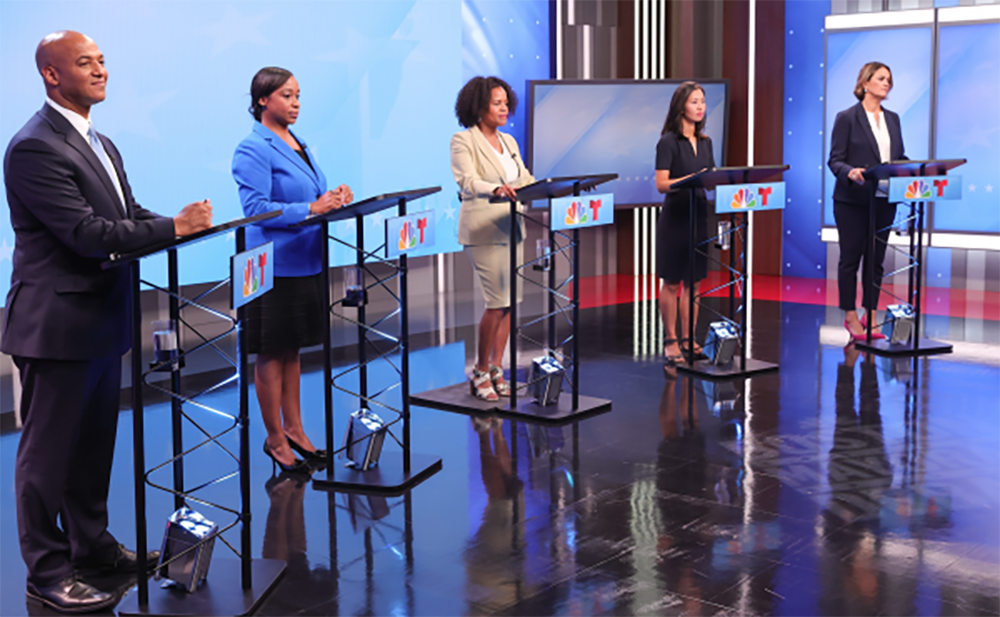 Janey, who has served on the City Council since 2018, representing District 7, became City Council president in January 2020. Janey took over as acting mayor this past March, after Marty Walsh left to work for President Biden and triggered the section of the city charter that installs the City Council president in the top job on an interim basis.
Wu, in her own statement, praised Janey's tenure as acting mayor. "She has moved our city forward through overlapping crises, always through the lens of equity, justice, and joy," she said. "I know that we will continue to partner on the most pressing challenges facing Boston and fight for a future that includes all of our families."
Wu and Essaibi George met with Janey on Thursday at the city-owned Parkman House on Beacon Hill to discuss the transition of mayoral power. The transition is set to occur on Tuesday, Nov. 16, due to the section of the city charter involving the existence of an acting mayor.
Whoever wins on Nov. 2 will be the first woman of color to be elected mayor of Boston.
After a rally for Haitian migrants on Friday, Essaibi George was queried whether she had asked Janey for her vote. "I'm expecting to have some conversations with her in the very near future," Essaibi George said. "Obviously I hope to have her support, I hope to have all of my former colleagues and current colleagues' support in this effort."
This story was originally published by the Dorchester Reporter. WBUR and the Reporter have a partnership in which the news organizations share stories and resources to collaborate on stories.