17 Fall Film Festivals To Check Out In (And Around) Greater Boston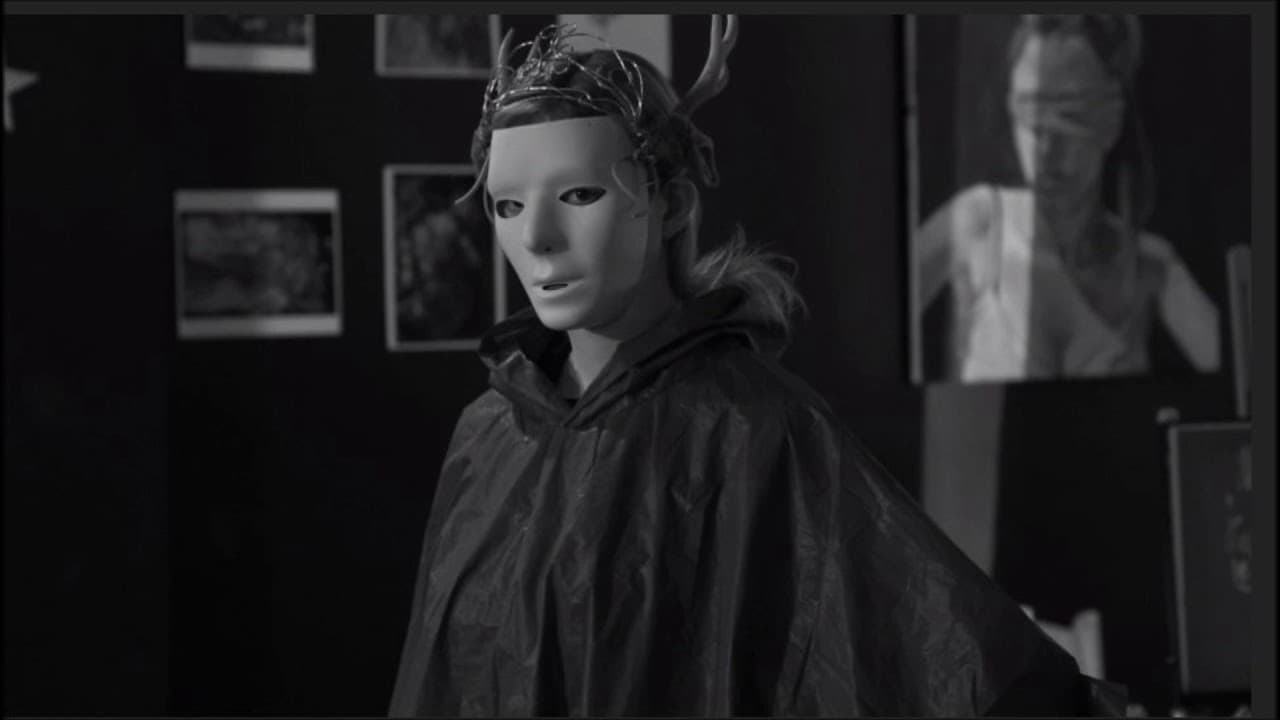 This article is more than 1 year old.
Despite COVID uncertainty wreaking a bit of havoc on independent film festivals and series, nearly all that typically happen in the fall have found a way forward. Yet even still, because of fluctuating policies, we strongly recommend checking individual festival and venue websites to reconfirm vaccination, mask, and other requirements in advance of in-person events.
To address the unknowns, some festivals, like the Camden International Film Festival in Maine, adhered to a strict public health policy to preserve a portion of in-person interaction in addition to streaming. Others, like the New Hampshire Film Festival, opted to shelve its big plans for a 20th annual festival and will return in 2022. The Boston Latino International Film Festival is entirely virtual this year as it was last year, "to protect our audience," wrote director Sabrina Avilés in a statement. And others still, especially those that come later in the fall, have yet to announce firm plans beyond festival dates. Whether in-person, streaming, or hybrid, this guide will help you map out the best opportunities for independent moviegoing in the region this fall.
Note: All event listings and COVID policies are subject to change. Please consult individual festival and venue websites to reconfirm requirements for in-person attendance.
---
SEPTEMBER
When: Through Oct. 3
Where: All titles stream at ArtsEmerson
Highlights: Just because an in-person party won't follow "Rita Moreno: Just a Girl Who Decided to Go for It" doesn't mean you can't watch it and then dance, dance, dance in your living room. The documentary celebrates the EGOT icon for her 89 years of singing, dancing, acting and all-around persevering. Other documentaries have Boston area ties, like "Dreams of Chonta" (by Boston filmmaker and composer Monica Cohen) and "Los Hermanos/The Brothers" (scenes shot in Rockport). Five other docs, two fiction titles, and a student competition round out this year's rock-solid lineup. All titles except "Fruits of Labor"(Sept. 29-Sept. 30) stream through Oct. 3, though some do not become available until midway through the festival.
Need to Know: This year's festival may be compressed, but that means you simply can't miss with any of these picks.
When: Thursday nights through Dec. 16
Where: All titles streaming through the virtual Bright Family Screening Room
Highlights: Hosted by Emerson College, this weekly series runs on an academic calendar with a different topical focus each semester. This fall's 12 documentaries address social justice issues primarily in North America, including immigration, racism, health and abilities, economic and climate justice. Two wanderers in "malni — towards the ocean, towards the shore" (Oct. 28), for example, ruminate on knowing and unknowing and life and death in the chinuk wawa language, which originated in the Pacific Northwest. "Soy Cubana" (Nov. 4) follows a four-woman Afro-Cuban singing group to their first major performance in the U.S. Check back in January for an entirely new line-up for spring 2022.
Need to Know: The weekly movie starts streaming on Wednesdays at 7 p.m. and a live moderated discussion takes place Thursdays at 7 p.m. via Zoom. All events are free and open to the public.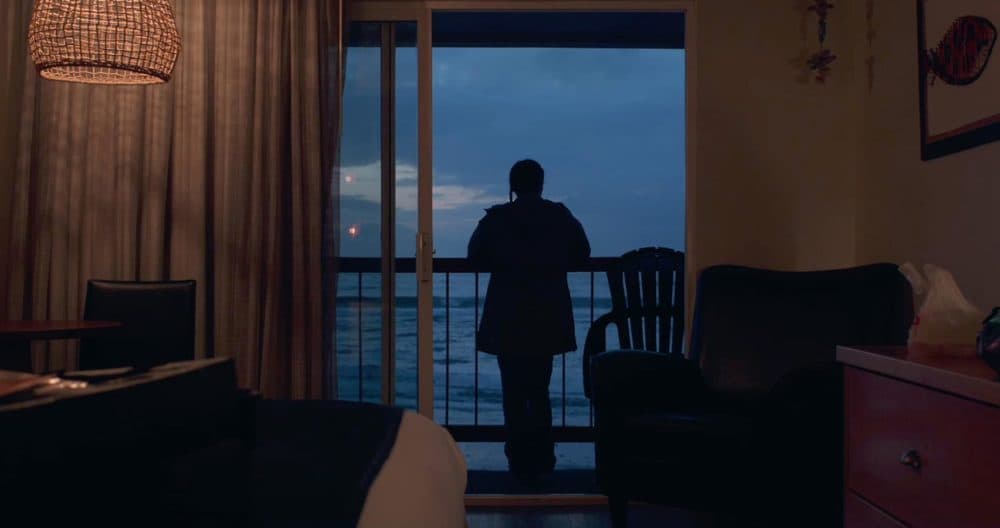 When: Monday nights through Dec. 13
Where: Titles will be playing in-person at the Brattle Theatre and some stream online
Highlights: All non-fiction and always slightly offbeat, the DocYard hosts a spring and fall season of films followed by an in-depth filmmaker conversation. A retrospective of four films by intrepid Boston documentarian John Gianvito anchors the hybrid fall season. On Sept. 27, he'll discuss "Profit motive and the whispering wind" (2007), a visual ode to forgotten leftist leaders. It screens as a double feature with "Her Socialist Smile" from 2020 and two other of his titles stream the following week. On Nov. 1, filmmaker Courtney Stephens will perform a live voiceover with "Terra Femme," an essayistic investigation of the female gaze. While the in-person events happen on Monday nights, audience members can stream most (but not all) titles within a six-day window.
Need to Know: If the COVID situation allows for in-person socializing, DocYard is one of the best places to meet members of Boston's professional documentary filmmaking community.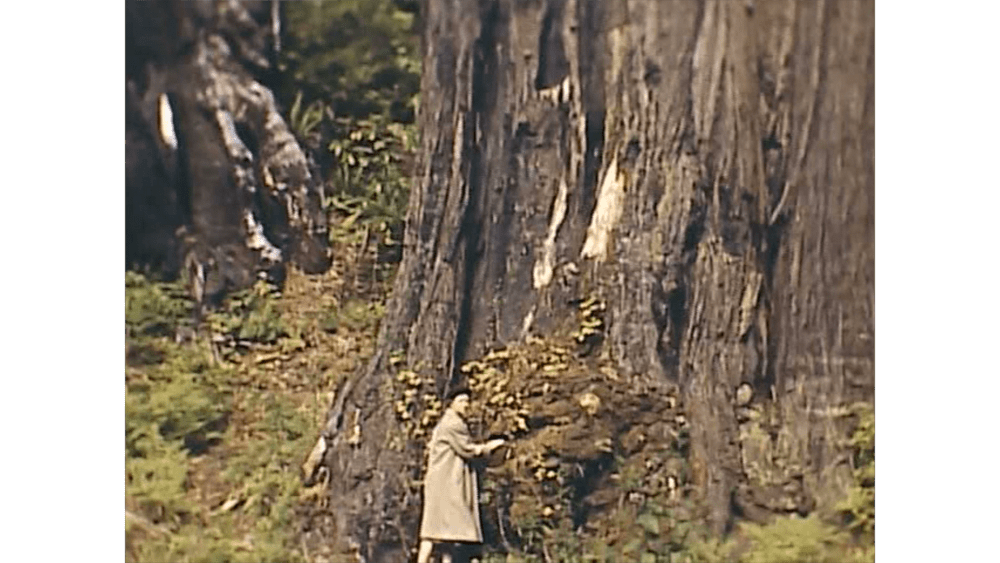 OCTOBER
When: Oct. 1-Oct. 31
Where: Films will screen at CinemaSalem and The Bridge at 211 and a portion of the program streams online
Highlights: Salem Horror has a (severed) hand on the (erratic) pulse of genre moviegoing, growing each of its five years despite the pandemic and a changing of the guard at one of the venues, CinemaSalem. This year, the festival smartly expands to run the entire month of October and includes a retrospective of George A. Romero ("Night of the Living Dead"), including a restoration of the long-shelved "The Amusement Park" (1973), a riff on the brutality of ageism.
Need to Know: The newly added section, "Local Mass Hysteria," features films by directors from Brighton, Dracut, Amherst and Uxbridge.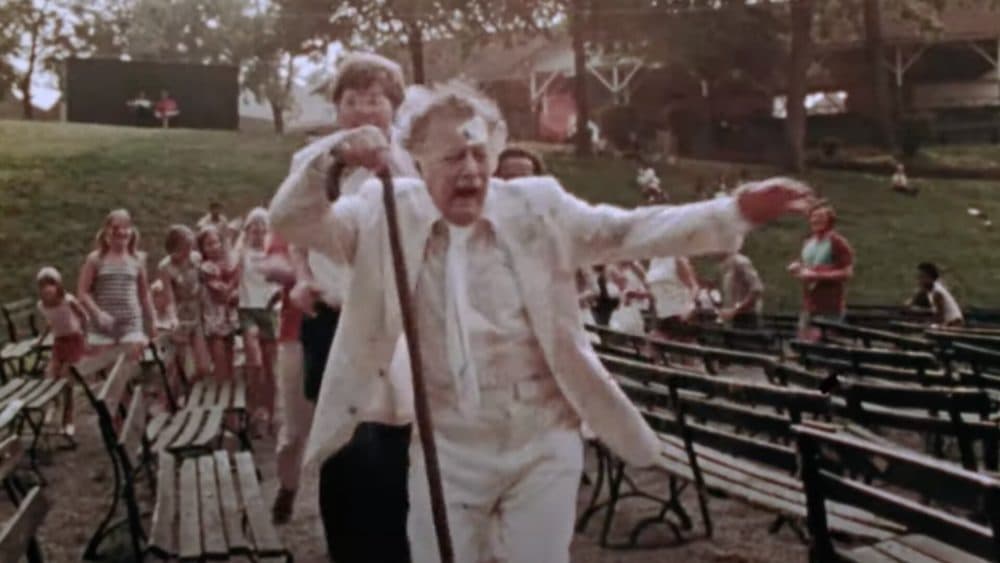 When: Oct. 7-Oct. 10
Where: YMCA of Martha's Vineyard
Highlights: Last year, TMVFF bumped its cornerstone festival, typically in March, to a virtual one in October. This fall, TMVFF decided to extend its season of outdoor screenings at the YMCA (one of the best drive-in series in the Northeast) to include a fall "minifest." (Who says the pandemic can't have a few silver linings?) If you're eager to see Kristin Stewart play Princess Di, "Spencer" screens Oct. 8. The Toronto International Film Festival's audience choice winner for documentary, "Rescue," about a Thai soccer team trapped in a cave, screens Oct. 10.
Need to Know: Tickets sell out fast. Reserve in advance.
When: Oct. 8-Oct. 17
Where: Water's Edge Cinema
Highlights: This festival, which coincides with the broader Women's Week held annually in Provincetown, will be pared down but held in person according to Provincetown Film Society executive director Blythe Frank. On Oct. 13, filmmaker Michelle Boyaner will be on hand for a talk at Provincetown Art Association and Museum. Her documentary, "It's Not A Burden: The Humor and Heartache of Raising Elderly Parents," screens multiple times during the fest.
Need to Know: Boyaner's film, like most screening in this fest, has nearly all women in the principle roles behind the lens.
When: Oct. 8-Oct. 17
Where: Streaming online with the closing night at Coolidge Corner Theatre
Highlights: This festival went virtual last year and does so again with the bonus of a one-time chance to see "Gaza Mon Amour" in person (and attend a closing night post-film party). The second film by twin brothers Arab and Tarzan Nassar, "Gaza" finds an aging fisherman with an unexpected catch. Festival founder Michael Maria has organized the program under a few loose themes like "Palestine at Work" and "Boston Connections." The latter includes the world premiere of the short documentary "Angel of Gaza" about a once-separated family now settled in Boston. "A Talk With Remarkable People," writes Maria in an email, "features the voices and insights of some of Boston's best known academics in the Palestinian community, including Noam Chomsky and Elaine Hagopian."
Need to Know: Streaming access for some titles is limited to Massachusetts and some covers multiple continents. If you plan to stream from outside the state, be sure to check the geo-restrictions listed for each film.
When: Oct. 8-Oct. 17
Where: Streaming online and at the Brattle Theatre
Highlights: Women rockers will take the Brattle screen (and hopefully the stage) on opening night. June Millington, the lead guitarist for the band Fanny, runs a rock camp for girls in Western Massachusetts and is the subject of "Fanny: The Right to Rock." She and director Bobbi Jo Hart plan to attend to kick off the festival focused on challenging gender norms on both sides of the lens. "Hive," which swept the international fiction awards at Sundance, will screen virtually.
Need to Know: Kosovo submitted "Hive" as its Academy Award contender for Best International Feature.
When: Oct. 13-Oct. 17
Where: Streaming online and at the Coolidge Corner and Brattle Theatres
Highlights: Cambridge's beloved Julia Child rekindles her cultural "moment" in the documentary "Julia," the opener for the 7th annual festival. The film, by Julie Cohen and Betsy West, premiered at the Toronto International Film Festival along with "Attica," a contemporaneous look at the notorious prison uprising by Stanley Nelson. Directors from both films are expected to attend. Several other noteworthy titles complete the lineup, including four shorts by filmmakers with local ties.
Need to Know: This festival also hosts monthly free screenings with discussions moderated by Boston Globe journalists.
When: Oct. 19-Oct. 21
Where: Water's Edge Cinema
Highlights: Documentary and fiction films about Jamaica (and surrounding islands) screen at this year's in-person festival, now in its third year. Pre-COVID, the festival attracted some of Jamaica's top artists and performers. The schedule was still being locked at press time with hopes that at least one filmmaker could attend for an in-person Q&A.
Need to Know: Local filmmaker Kevin Hume, who hails from Jamaica and has worked at the Lobster Pot for nearly two decades, helped found the festival.
When: Oct. 20-Oct. 24
Where: Titles stream online at ArtsEmerson
Highlights: Special guests like Ang Lee ("Crouching Tiger, Hidden Dragon") have turned up for New England's premiere film event featuring films by, about and concerning Asian Americans. Planning this festival takes nine months (yes — film festivals are babies, too), and surveys indicate that 67% of the audience is of Asian descent and more than half are between the ages of 17 and 30. At press time, this year's titles had not been announced.
Need to Know: Last year, BAAFF programmer Susan Chinsen joined Lisa Simmons (RoxFilm) and Sabrina Avilés (Boston Latino International Film Festival) to launch a new series, "Shared Stories," to find commonalities across the human experience.
When: Oct. 20-Oct. 24
Where: The Brattle Theatre
Highlights: This year marks the 7th annual Fall Focus event for one of the region's most respected festivals, IFFBoston. Last fall, the five-day festival went virtual and brought some of the best films of the year ("Sound of Metal," "Minari") to Boston audiences. In considering what it meant to go virtual, last year WBUR film critic Sean Burns wrote that in year five, a screening of "Portrait of a Lady on Fire" "culminated in one of the most cathartic mass crying jags I've ever witnessed." Only at the movies, he continued. By all means, let the 2021 communal — and in-person — crying begin!
Need to Know: Assuming the main fest can resume in-person next spring, the renovated Somerville Theatre, opening this month, will become the IFFBoston hub once again.
When: Oct. 16-Oct. 24
Where: Streaming online and in-person around Providence, Rhode Island
Highlights: The 100 or so genre films selected this year come from several continents. The H.P. Lovecraft walking tour, presented in collaboration with the Rhode Island Historical Society, along with the addition of drive-in programming, expand the outdoor options.
Need to Know: Most events are free and open to the public though not all content is suitable for children.
NOVEMBER
When: Nov. 3-Nov. 7
Where: Worcester BrickBox
Highlights: Worcester's only international film festival for, by and about LGBTQ+ people and communities returns this fall. In 2018, qFlix Worcester producer James Duggan told WBUR one reason he and qFlix Philadelphia producer Thom Cardwell added Worcester to their mix was because of its growing LGBTQ+ inclusiveness.
Need to Know: According to a post from the festival's Twitter account, the qFlix organization hosts four festivals, 85 days of programming and more than 300 films each year.
When: Nov. 4-Nov. 14
Where: Streaming online at xerb.tv
Highlights: AIFF enters its 11th year with a virtual festival of films from around the world chosen, rather uniquely, by a rotating jury. High school students also get their say and hold a few spots. The full schedule will be announced in October.
Need to Know: Every year since its founding, AIFF has hosted a poster contest to connect its mission to showcase diversity through film with the applied arts.
When: Nov. 7-Nov. 21
Where: Streaming online and in-person at the Museum of Science
Highlights: Faith and science converge in the short film "Space Torah." It tells the story of former NASA astronaut Jeff Hoffman (and current MIT professor) who read from a Torah he brought onboard one of his space missions. Hoffman and the film's director, Rachel Raz, will be in conversation at a free screening at the Museum of Science. Beyond that, BJFF offers the best of global cinema (and TV!) related to the Jewish experience; often a few local filmmakers make the cut.
Need to Know: BJFF also hosts the annual Boston Israeli Film Festival in March and ReelAbilities Film Festival in May.
When: Nov. 19-Nov. 21
Where: Screening online and in-person (locations TBA)
Highlights: I know from experience how difficult it can be to find entertainment that engages the full spectrum of ages. BIKFF has you and your extended family covered. Last year's eclectic mix included an intensely observant documentary about monarch butterflies, shot principally in Gloucester, and homegrown videos made by families in pandemic quarantine. This year's lineup of shorts, features, documentaries and fiction will again draw from the local and international talent pool with an abundance of spirited animation.
Need to Know: BIKFF runs an array of both virtual and in-person filmmaking workshops for kids.