Citing 'Arbitrary And Damaging Legislation,' Smith & Wesson To Move HQ From Springfield To Tennessee
This article is more than 1 year old.
After nearly 170 years in Springfield, Massachusetts, firearms manufacturer Smith & Wesson said it's moving its headquarters and hundreds of jobs to Tennessee.
The firearms manufacturer cited pending legislation in Massachusetts that would essentially ban the manufacturing of military-style rifles in the state.
"While we are hopeful that this arbitrary and damaging legislation will be defeated in this session, these products made up over 60% of our revenue last year, and the unfortunate likelihood that such restrictions would be raised again led to a review of the best path forward for Smith & Wesson," said Mark Smith, the company's president and CEO.
The company said about 1,000 positions will remain in Massachusetts. The Springfield plant "reconfigured but will remain operational" – conducting "all forging, machining, metal finishing, and assembly of revolvers."
Smith & Wesson plans to close facilities in Deep River, Connecticut, as well as Columbia, Missouri. Those employees and some from Springfield – 750 altogether – will see their jobs shift to the new headquarters and factory in Marysville, Tennessee, beginning in 2023.
According to a statement, the company will maintain its operations in Houlton, Maine.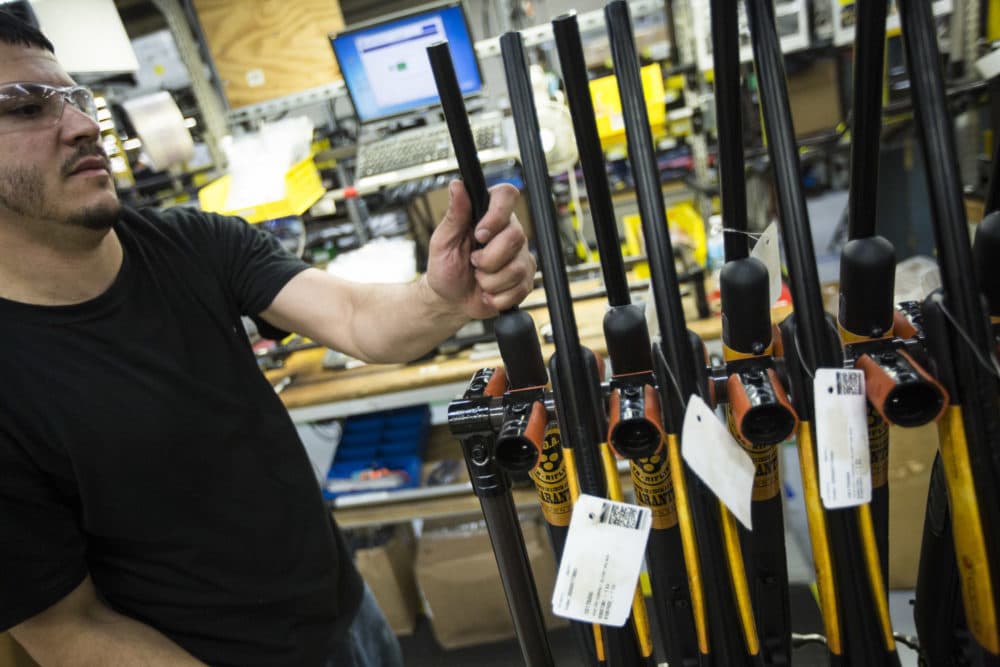 While Smith & Wesson's statement indicates affected employees will be able to relocate to Tennessee, Springfield Mayor Domenic Sarno called the news "devastating" to the workers and their families.
"My number one priority will be to assist these employees and their families in any way we possibly can," Sarno said in a statement. "In addition, we will continue to work with Smith & Wesson to retain the 1,000 remaining jobs here in Springfield. In my discussions with … Smith, he has assured me that their goal is to keep these remaining 1,000 jobs here in Springfield."
Smith & Wesson was incorporated in Springfield in 1852.
"This has been an extremely difficult and emotional decision for us," Smith said in the company's statement, "but after an exhaustive and thorough analysis, for the continued health and strength of our iconic company, we feel that we have been left with no other alternative."
---
This story is a production of the New England News Collaborative and originally was published by New England Public Media. NEPM's Adam Frenier contributed reporting.