The Magnetic Fields return to home base with a stint at City Winery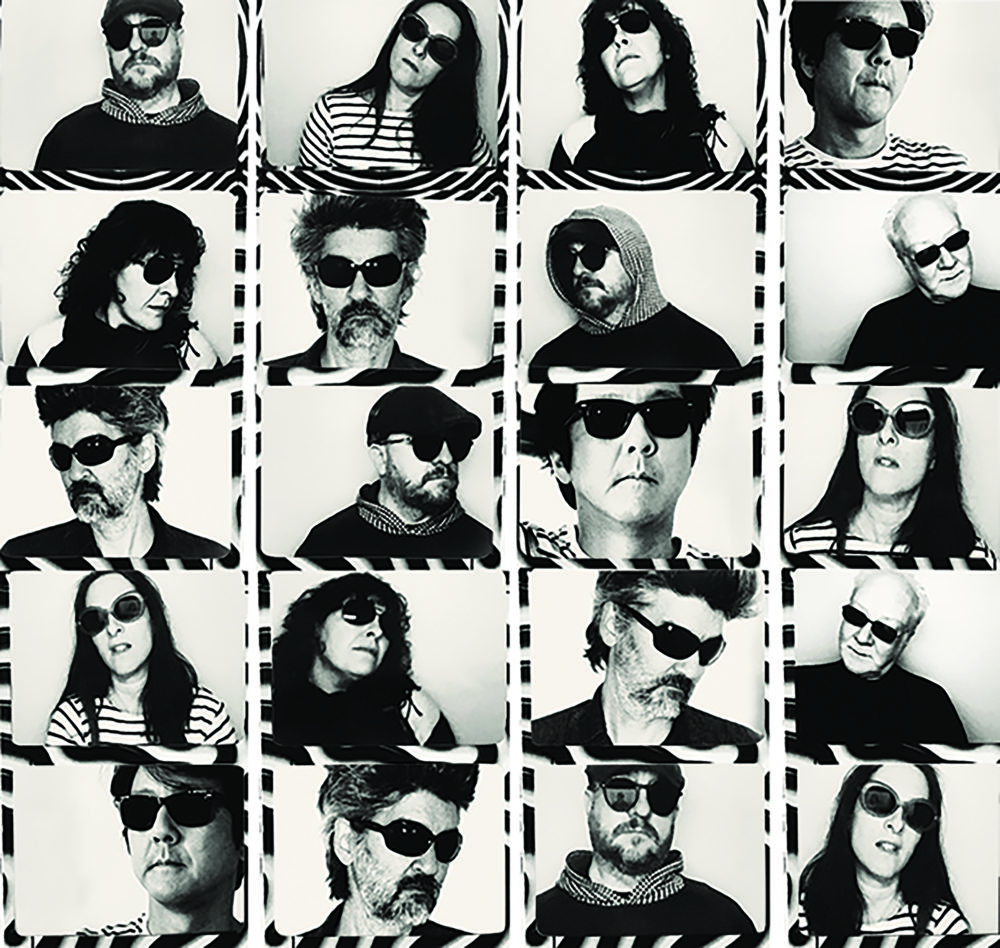 This article is more than 1 year old.
The Magnetic Fields starts its first tour — since the pandemic-driven shutdown — Oct. 23-25 at Boston's City Winery, and in some ways it's a return to home base. The eclectic group got its start in Boston around 1988, although initially under different monikers. They settled upon The Magnetic Fields in 1990, but by everyone's account, including bandleader Stephin Merritt, they were a pretty insignificant presence.
"When we lived in Boston, we never played anyplace larger than the Middle East - Upstairs; we did not make that much of an impact," Merritt says, on the phone from upstate New York. "We didn't make much of an impact anywhere until '69 Love Songs,' seven or eight years after I'd left Boston."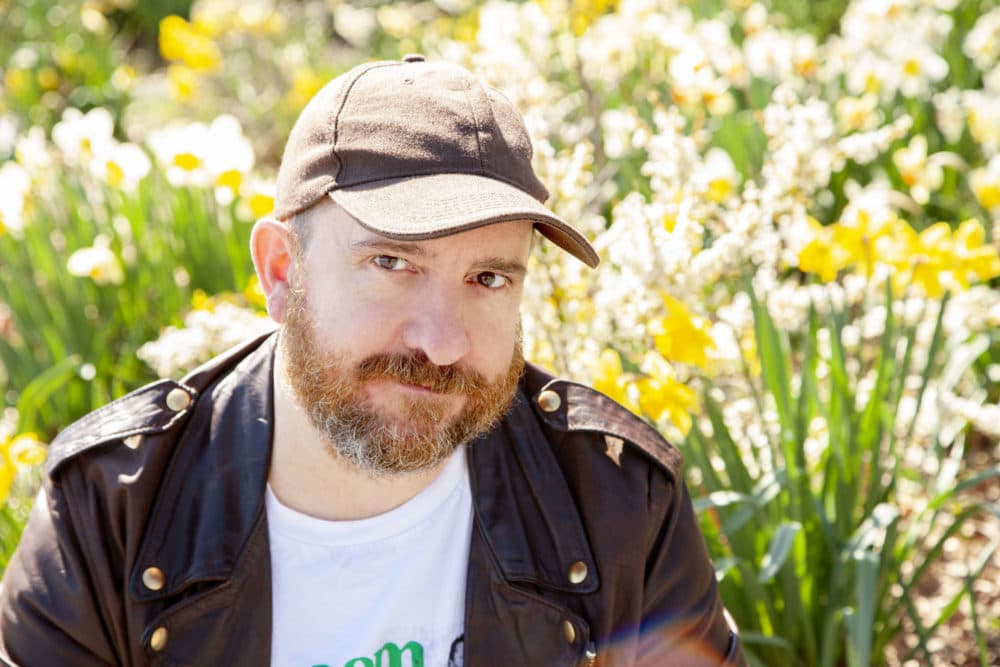 By 1993, the various band members had moved to New York. Their breakthrough album was indeed 1999's "69 Love Songs," a sprawling, yet succinct, triple-disc that brought The Magnetic Fields from the fringes to the heart of alt-rock nation. Key song: "The Book of Love," where Merritt sang, "The book of love is long and boring/ No one can lift the damn thing." It's an album, Merritt has said, not so much about love, but about love songs.
The Guardian's Betty Clarke called it "an album of such tenderness, humour and bloody-minded diversity, it'll have you throwing away your preconceptions and wondering how you ever survived a broken heart without it." It made many critics year-end top 10 lists, including mine.
Through "69 Love Songs," many people were introduced to Merritt's style of writing songs in miniature. One clocked in at 27 seconds, another at 29. Most hovered around the two-minute mark.
It's a concept Merritt has again embraced for the Magnetic Fields' latest album, "Quickies" (2020), though he is, uh, quick to note the concept "would actually apply to many, many, many of the other songs that I've put out."
Songs from "Quickies" will be emphasized on this tour, but only up to a point. "We have 10 minutes of songs from 'Quickies,' which is a lot of them," Merritt says. The shortest are "Bathroom Quickie" — about exactly what you think it is — at 46 seconds and "Death Pact (Let's Make A)," not quite what you think it is, at 17 seconds. Most of the 28 tunes range between one and two-and-a-half minutes.
When they started making the record in 2019, Merritt set a rule of not going beyond 2:15. They broke it once. Merritt explains, "The longest song is 2:35 because John Woo, the guitarist, played an intro and outro that I had not written on 'Come, Life, Shaker Life!'"
The music covers material written between 1980 ("Favorite Bar," penned when Merritt was 15) and "The Day the Politicians Died," made in 2019. "I have a lot of old, old notebooks," Merritt says, "and when I get an idea for a record, I look through them. Not in any thematic way. I read through old notebooks while having a cocktail. I went, 'Oh, "Favorite Bar," I've been waiting to put that on a record for 39 years.'"
While the deep-bass voiced Merritt is the main singer, ukulele player Shirley Simms and keyboardist Claudia Gonson (sister of ONCE proprietrix JJ Gonson), handle more than half the lead vocals. "This album is more distaff than staff," says Merritt, dryly. The group is fleshed out by guitarist/banjo player Woo and cellist/flautist Sam Davol. Boston-based synthist-pianist Chris Ewen will rejoin for a European spring-summer 2022 tour.
As a songwriter, Merritt toggles between capturing real life vignettes (the previous album was mostly autobiographical) and creating fiction. It's a pretty good bet Merritt doesn't exactly endorse what he sings in "Kill a Man a Week": "Turn the other cheek/ The status quo goes on and on/ Kill a man a week, sisters/ And soon they'll all be gone/ If we do it quietly, no one need fire a gun/ Kill a man a week, it'll be fun fun fun/ If we pull together, each of us kill but one."
"Quickies" is mostly fiction. But "Death Pact" was drawn from real life, in fact, a pact Alice Cooper and his wife Sheryl Goddard made in 2019. Cooper said that he and his wife simply couldn't live without each other. "I thought that it was so sweet that I immediately built a song around it. I commemorated it," says Merritt. "Torn from the headlines." The entire lyrics run: "Let's make a death pact, 'cause I can't live without you/ Let's make a death pact, when I go out, you too." The couplet repeats once.
Merritt has encompassed a panoply of emotions and subjects over the years. There are jarring shifts over the course of an album. Songs may be wry, arch, whimsical, squirm-inducing, hilarious or mournful. Some songs are queer-centric, others not. Sometimes, he's singing from his own point of view, sometimes not.
Consider "(I Want to Join a) Biker Gang." Asked if, in real life, he might not be inclined to join, he drolly demurs, "The right biker gang? I would join that. But I don't have a motorcycle; I do have a bicycle."
Merritt doesn't feel writing short songs is necessarily easier or harder than writing longer songs. "Most of what songs are made of is repetition," he says. "If you have a fantastic, 10-minute Sylvester song, it is basically 20 seconds of material being repeated."
Throughout his career, Merritt has embraced a lo-fi approach. He suffers from a hearing condition known as hyperacusis, which makes it hard to deal with certain frequencies and volume. It's a topic addressed in two songs from their previous album from 2017, "50 Song Memoir."
"There's no cure yet," Merritt says. "The little hair cells in the ear don't regrow and they don't have anything to make them regrow."
Although they theoretically have a couple of hundred songs from which to choose, The Magnetic Fields will be playing the same set each of the three nights in Boston. "Rehearsing during COVID-19 is no easier than doing anything else during COVID," says Merritt. "It's heroic that we've managed to rehearse this one set under current conditions."
The atmosphere he expects to find at City Winery, on this twice-postponed "Quickies" tour?
"With everyone wearing masks when not actually drinking," Merritt says, "it will probably be a bit eerie."