Here's what to expect from the season's first nor'easter
Resume
While Tuesday brought showers and even downpours during the day, they were not associated with the coming nor'easter. The real heavy precipitation from the approaching storm is going to hold off until after 6 p.m. this evening. Rain and wind will continue to pelt the area, with the strongest gales coming around midnight.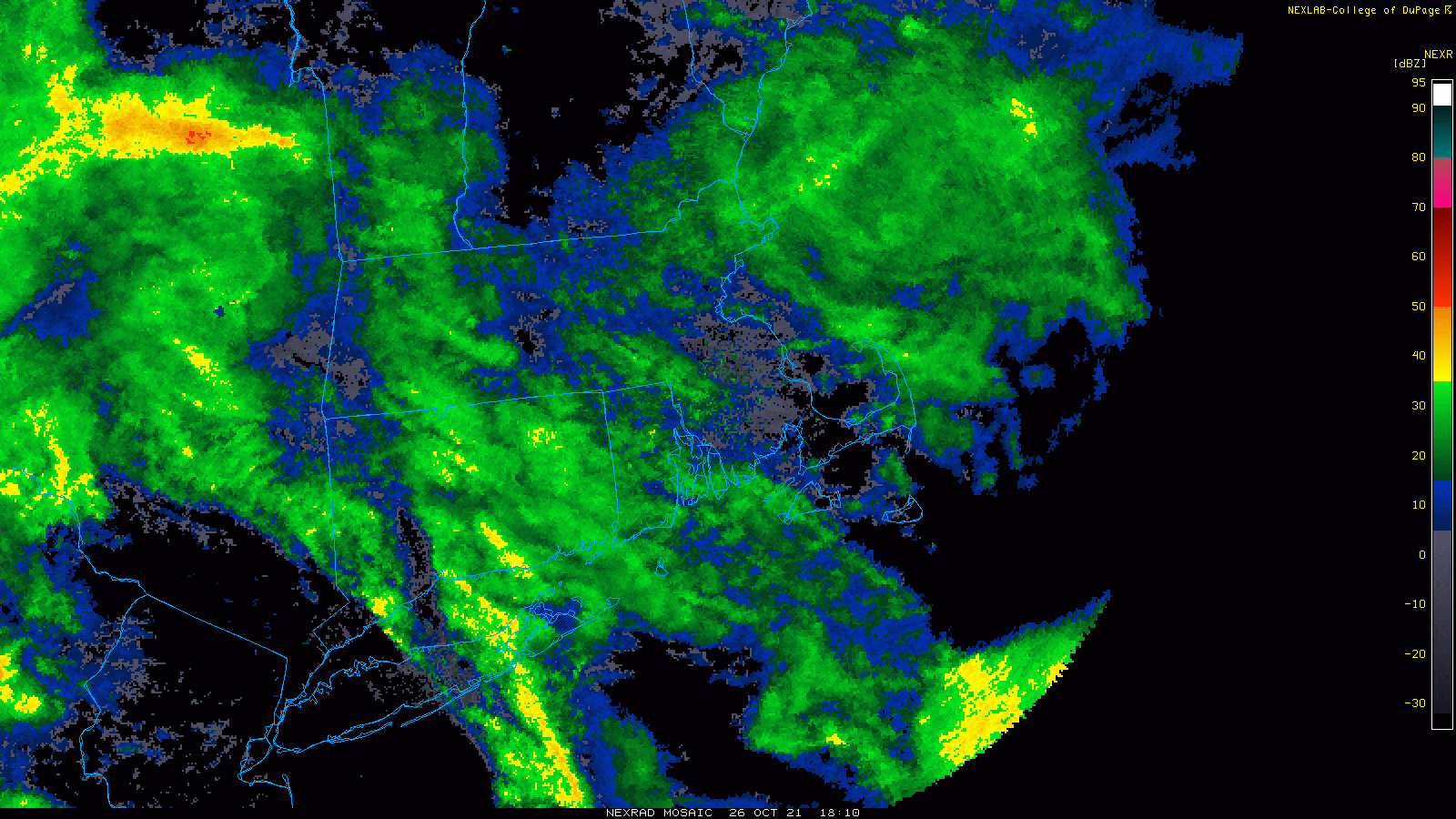 The pressure in the storm will eventually become low enough that as the atmosphere tries to balance things out, winds will increase to damaging levels. Wind gusts, especially along the coastline, could reach over 60 mph.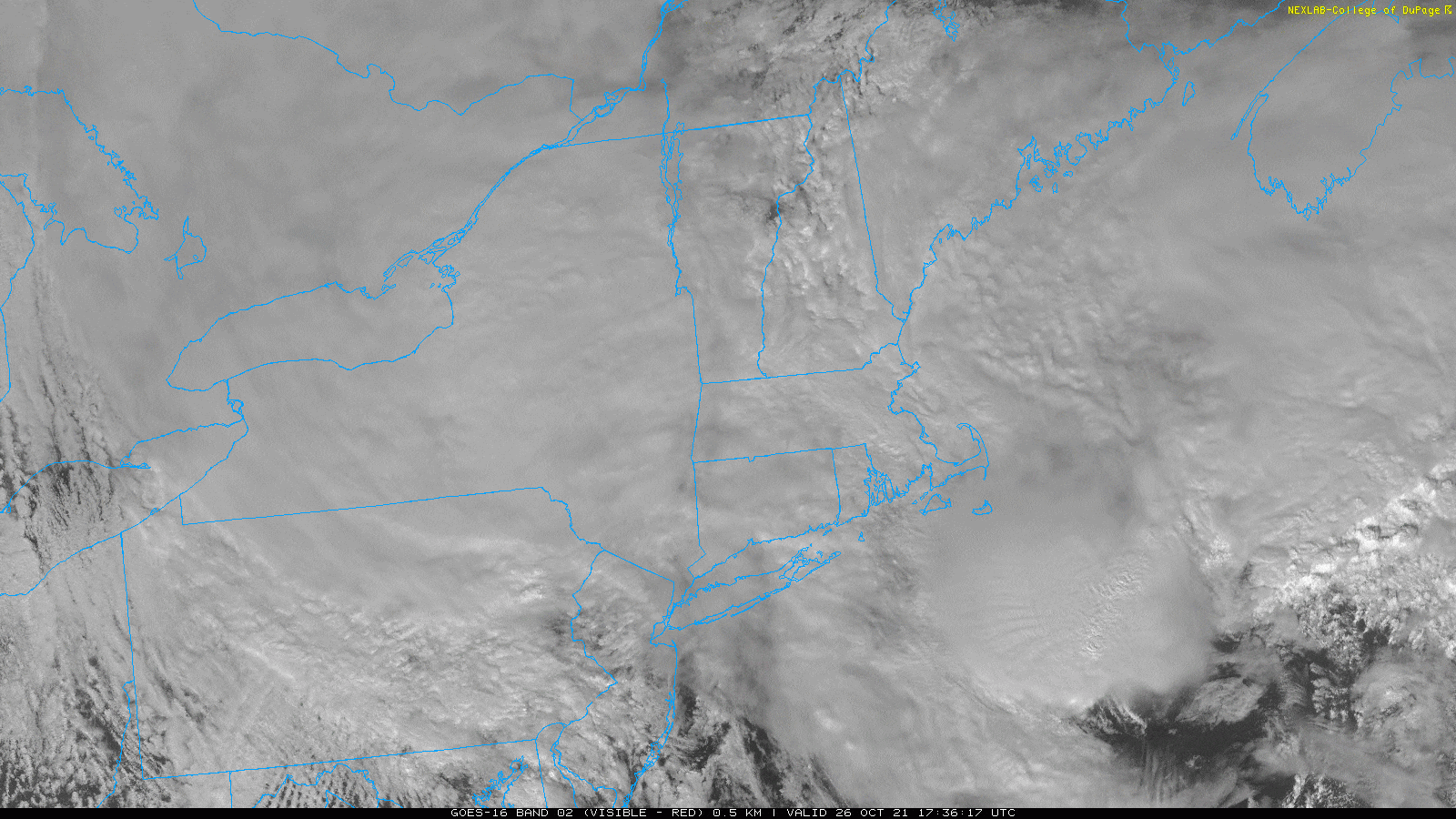 This will create significant power outages in some towns that will spread inland toward Route 128. Because the leaves are still on the trees, even gusts over 35 or 40 mph could bring down large branches and subsequent power lines.
You can expect power outages will increase rapidly throughout the overnight hours as crews will have a hard time restoring any downed lines.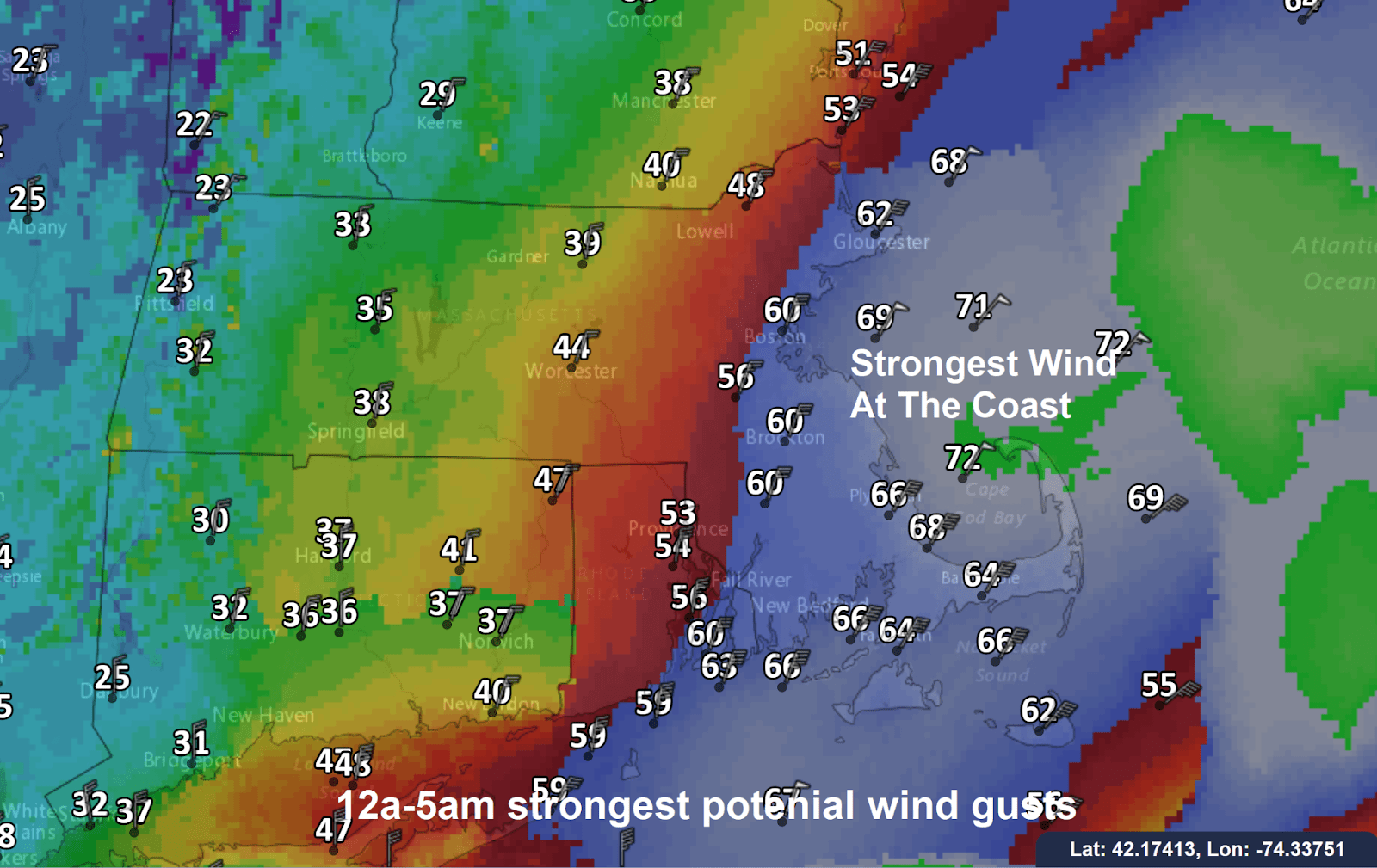 By 8 a.m. Wednesday, the winds will begin to diminish. But it's still going to be breezy and some roads may be blocked due to downed limbs.
I'm still expecting anywhere from 1 to 3 in of additional rainfall, with more in scattered areas. Don't be surprised if thunderstorms rotate in from the ocean overnight. Within those thunderstorms, the winds could be particularly strong and damaging.
There's still another storm for Friday into Saturday, but trick-or-treating should be dry for the kids come Sunday.
"Usually people associate nor'easters to the winter months," said Tom Lyons, a spokesperson for the Massachusetts Emergency Management Agency. "But remember, we had the perfect storm happen in October so Nor'easters do happen and we have to pay attention to them."
Local power companies said Tuesday morning they were putting crews in place to deal with any outages. You can see a map of current power outages here.
By Wednesday evening, the winds will diminish and it will just be breezy on Thursday.
Tides are not astronomically high, so coastal flooding shouldn't be extreme, but it's expected. There will be some beach erosion as well.
Rainfall will be about 2 to 4 inches, though a few places may see a bit more than that.
After the morning rain, we get a bit of a lull until the heaviest stuff arrives this evening. Most of the rain will fall then through the early morning hours of Wednesday, with scattered showers after dawn.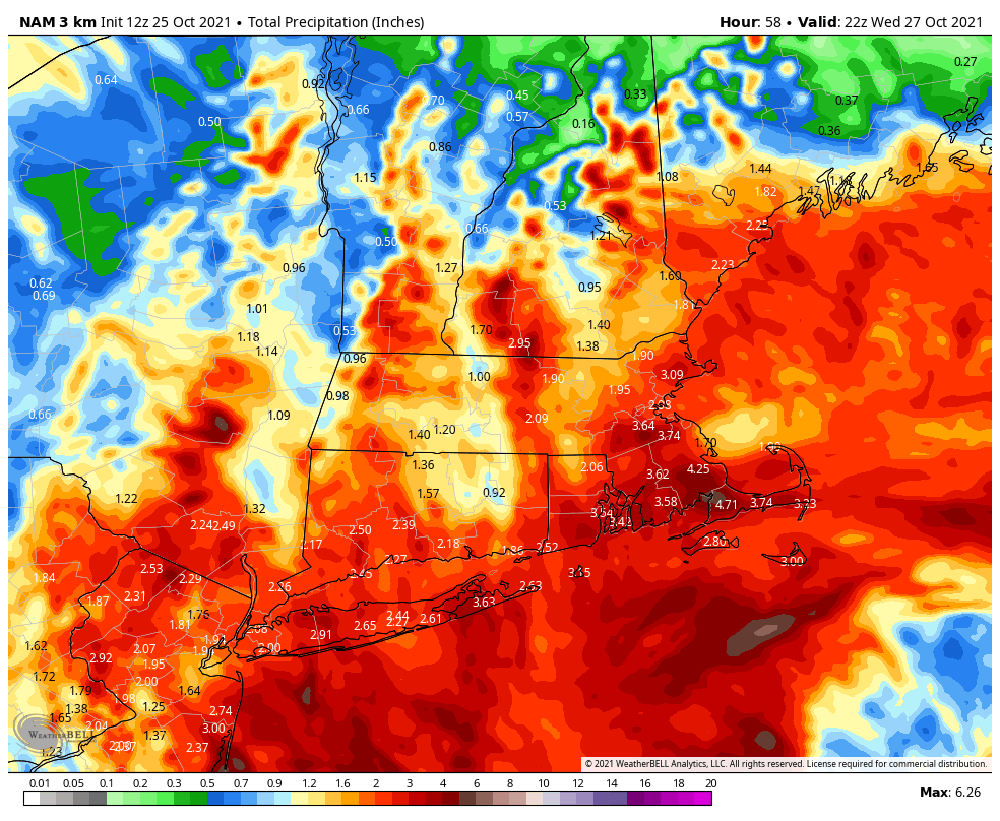 The MBTA canceled its ferry service for the day ahead of the storm.
The Steamship Authority was running on time as of Tuesday morning, but spokesperson Sean Driscoll said anyone traveling Tuesday or Wednesday between the Cape and Islandsshould keep an eye out for cancelations.
"We don't intend to cancel ferries too far ahead of schedule because weather can change so quickly if we want to make sure that we're making the right call and, you know, if we're able to travel then we will."
Thursday is a nicer day, but we'll have to watch for another possible coastal storm Friday into Saturday.
With additional reporting from WBUR's Dan Guzman and Sherrilyn Cabrera
This article was originally published on October 25, 2021.
This segment aired on October 26, 2021.