Weather: Thanksgiving Day is mild, but the rest of the week will be chilly
Resume
After a milder-than-average fall, our weather has now turned somewhat wintry — at least in terms of temperature. Wednesday morning we find wind chills down in the teens along with actual temperatures in the twenties. Boston went under 30 degrees for the first time since early April of this year, nearly an eight-month stretch.
Sunshine will be plentiful Wednesday afternoon and winds will slack somewhat but temperatures will still remain in the lower 40s for highs. Frost will still be noticeable in the grass in those areas not exposed to sunlight this afternoon.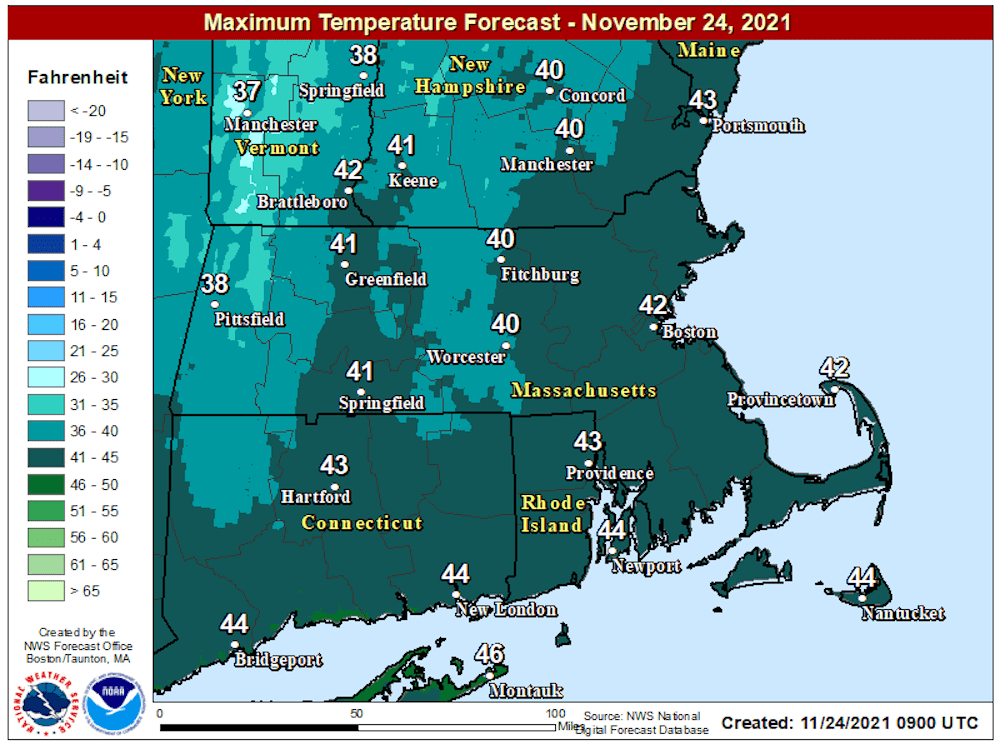 It will be cold overnight with readings back down on the 20s to lower 30s. The fields will be frozen solid tomorrow for the football games, but temperatures will be turning milder later in the day.
Readings will move out of their early morning lows quickly and rise to between 50 and 55 in the afternoon. It's not out of the question some spots get a little bit more than that for a real nice Thanksgiving.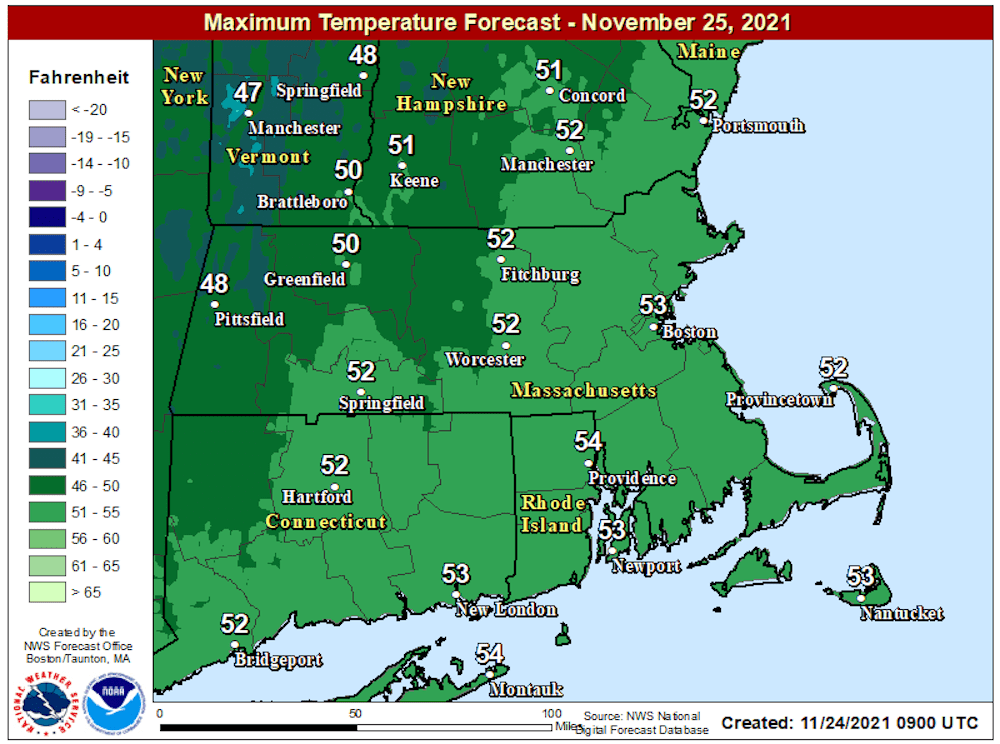 Another cold front comes through the area on Thursday night and Friday, with a few showers. This will bring back the clouds, and temperatures will stay in the 40s for  Friday.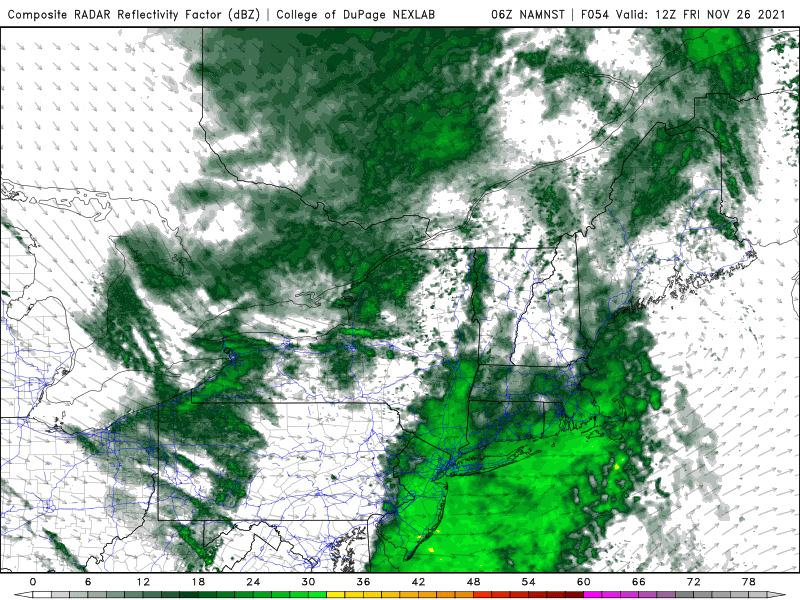 The front is moving along with sunshine and cold weather for the upcoming weekend. Readings will once again be in the upper 30s to lower 40s during the afternoon and in the 20s at night.
With the cold air in place we will have to watch a storm system for early next week. It could produce some rain or even accumulating snow, depending on the exact track.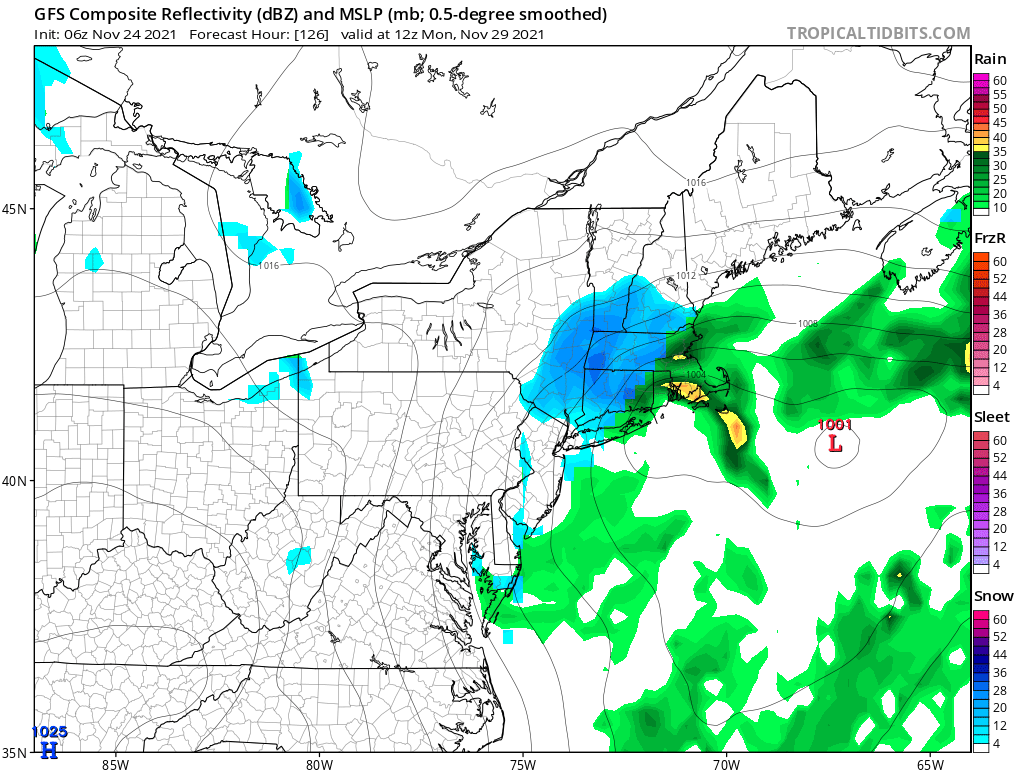 One note of interest: the sunset on Thanksgiving will actually be slightly earlier than the sunset on Christmas. We're also heading toward the earliest sunset of the year, which occurs on Dec. 8.