Today will bring 1st snow of the year for most of region
This article is more than 1 year old.
Many in the region will see the first snow of the season Wednesday.
A storm system will pass east of New England later in the evening and up into the Canadian maritimes Thursday. This track will keep the heaviest precipitation well offshore and means any precipitation we do see will be light.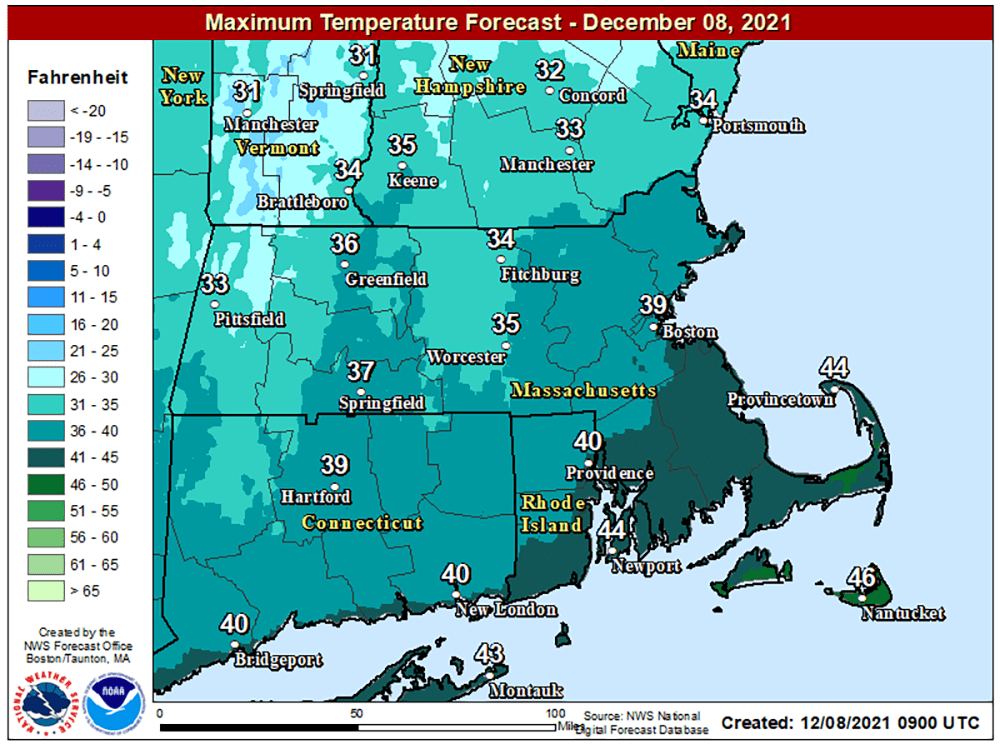 Temperatures are marginally cold enough for snow this morning and will rise into the upper 30s and near 40 this afternoon. This means if there are any snow showers, they certainly won't be able to stick until it gets colder.
Later this evening, there will be a period of snow showers or flurries and perhaps even some steady snow accumulating to a dusting up to an inch or two. The best chance for 2 inches of snow would be the higher elevations.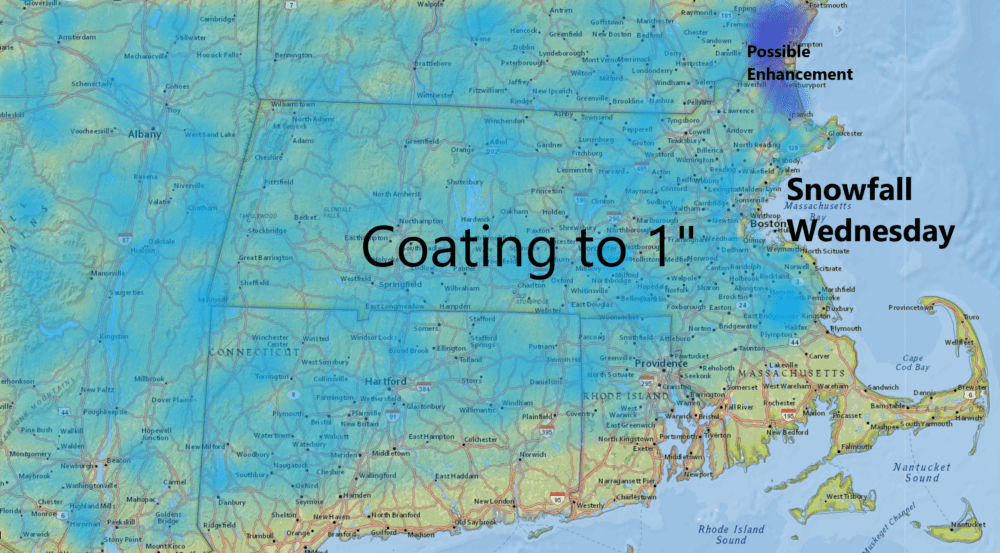 You can see on the radar loop below that snow is not well organized and will move through rather quickly.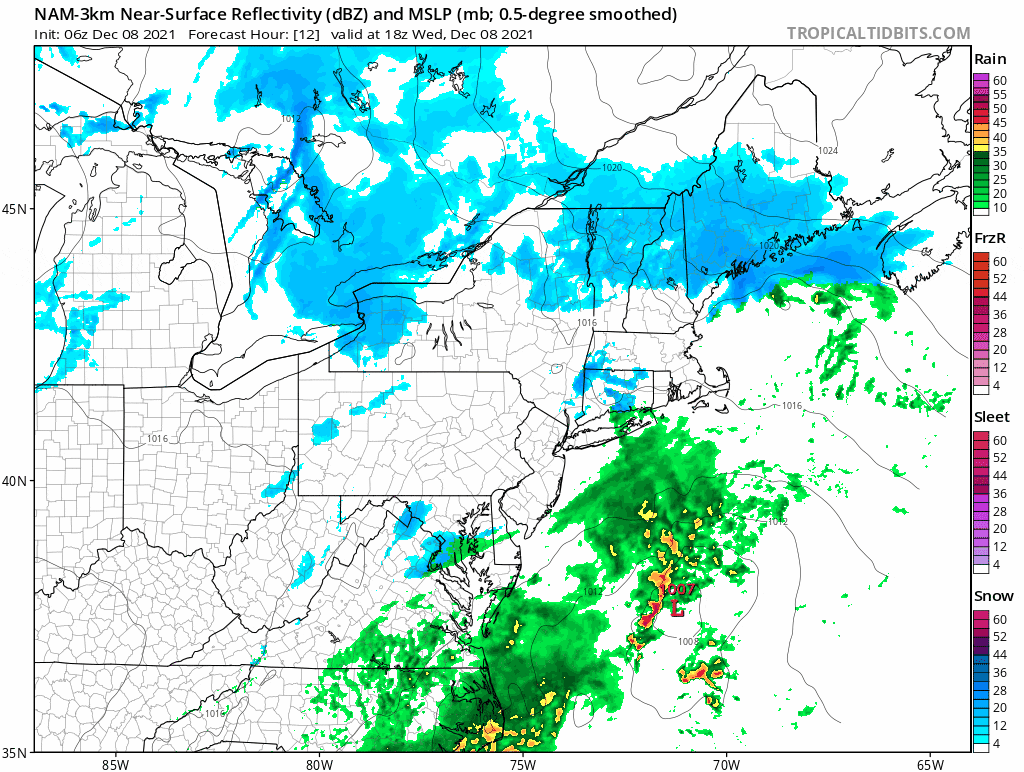 The snow winds down by midnight and leaves us with clearing skies and a sunny day for Thursday. Highs will be in the upper 30s.
More remarkable is the fact that we're going to start warming up again on Friday — back to the 40s — and then be at or above 60 degrees with rain showers for Saturday. It cools off on Sunday, but it's right back to 50 for the start of next week.
Winter may try to get going later this month, but for now we are in a very mild and relatively snowless pattern. There is some correlation to a warm December and a winter that ends up with less snow than average. Most signs are pointing toward a winter with less snow than average and if this current pattern does continue, it's just one more data point for not a lot of shoveling ahead.
This article was originally published on December 07, 2021.