5 things to do this weekend, including a holiday stroll and 'The Great Animal Orchestra' at PEM
This holiday season, there are many events around Greater Boston designed to get you into the spirit. Some of my suggestions for this weekend include a holiday stroll in Union Square, a Christmas musical and a holiday quintet performance. For those not in the mood for holiday festivities, there is also the Great Animal Orchestra at the Peabody Essex Museum and a new musical premiering at the American Repertory Theater that you can check out.
Thursday, Dec. 9- Saturday, Dec. 11
Have you ever helped judge a contest? This holiday stroll is a chance for you to be the judge of a storefront decoration contest! Sprinkled through Union Square are great food shops and small retail stores. There will be a festive trail as you walk and shop local businesses. If you find something you like and purchase it, you'll be able to submit the receipt for a chance to win a cash prize. Personally, I've been wanting to try out NU Kitchen's hot maple latte made with local syrup and Peruvian food from celeste. This serves as a great chance to try new foods, and buy gifts for loved ones.
---
Through Jan. 2
Written by V (formerly Eve Ensler) and directed by Diane Paulus, "WILD: A Musical Becoming" is a fable that tells the story of a mother doing her best to hold onto her family farm and connect with her teenage daughter. The show's dominant theme is about caring for the planet. Tony Award-winning performer and songwriter Idina Menzel ("Rent," "Wicked") is confirmed to perform through Dec. 23. [WBUR contributor Shira Laucharoen writes more about the musical performance here.]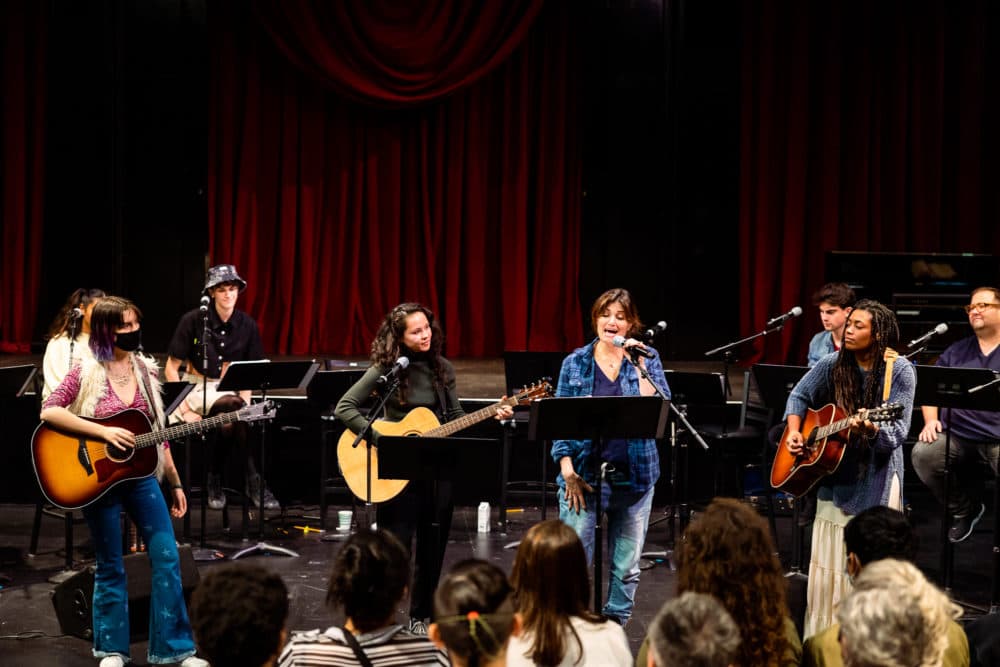 ---
Friday, Dec. 10-Sunday, Dec. 12
Based on the feel-good classic movie "A Christmas Story," the musical is set in 1940s Indiana where a mischievous young boy sets out to find his ideal holiday gift — "an official Red Ryder Carbine-Action 200-Shot Range Model Air Rifle." Nothing, not even a leg lamp or maniacal department store Santa, could throw him off track. The performance will be staged at the Boch Center Wang Theater. Dinner packages are available for purchase, which includes a balcony ticket and a meal from MJ O'Connors Irish Pub.
---
Saturday, Dec. 11
This free holiday concert showcases the talents of the Jason Palmer Quintet. The joyous performance draws inspiration from Thad Jones and Duke Ellington's classic tunes. The quintet is composed of trumpeter Jason Palmer, pianist Kevin Harris, saxophonist Noah Preminger, bassist Max Ridley and drummer Lee Fish. If you can't make it, the performance will be available on YouTube beginning Dec. 16.
---
Through May 22
This audio visual experience is an immersive one helping you tap into the biodiversity that surrounds us. The audio part of the exhibit includes soundscapes pulled from over 5,000 hours of recordings collected by Bernie Krause. United Visual Artists worked with Krause to animate these recordings. This exhibition is a part of the Peabody Essex Museum's climate and environment initiative and is a call to preserve the diversity of the animal world.