Biden to send military personnel to help hospitals in Rhode Island as COVID-19 cases surge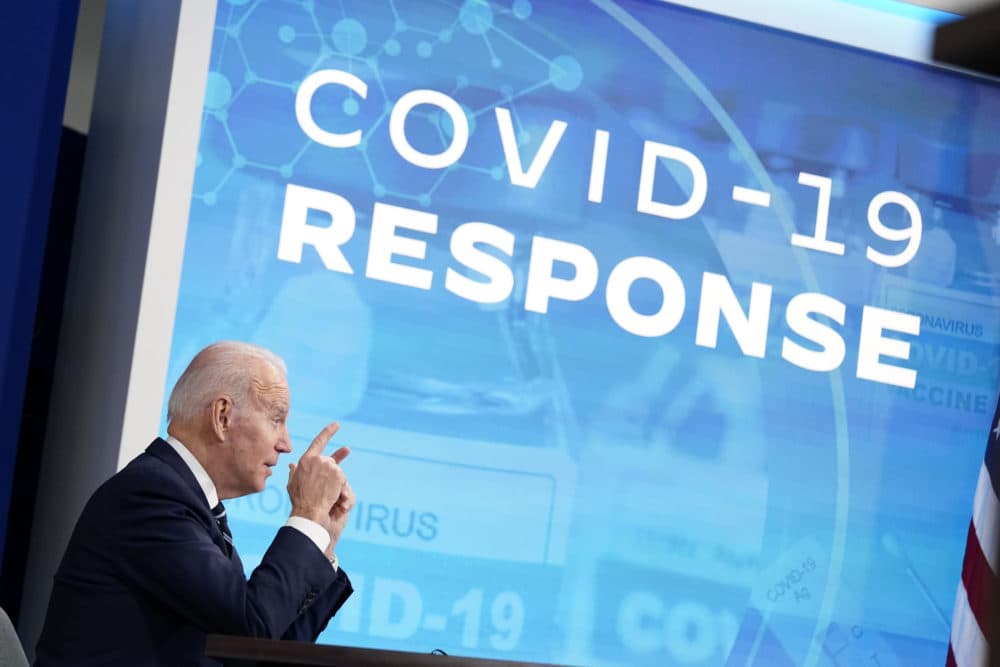 This article is more than 1 year old.
Rhode Island is one of six states that will be receiving medical military personnel to help alleviate staffing shortages in hospitals, President Joseph Biden is expected to announce Thursday.
Starting next week, 1,000 military medical personnel will begin arriving to help mitigate staffing crunches at hospitals across the country, including Rhode Island. It's unclear how medical personnel will be deployed to the state or where. Rhode Island Hospital, operated by Lifespan, runs the state's only level 1 trauma center and has experienced among the most acute shortages.
In a Dec. 15 letter to the Federal Emergency Management Agency (FEMA), Gov. Daniel J. McKee requested help, saying that the pandemic has exacerbated the "major staffing challenges" and Rhode Island's hospitals are "reporting that their emergency departments are at capacity and that patients are leaving without being evaluated." At the time, he said that "7 of the 10 acute care hospitals are reaching maximum capacity, necessitating the diversion of patients to other hospitals."
"We promised Rhode Islanders that we would pursue every resource to alleviate stress on our hospital system and support critical staffing needs,'' McKee said in a statement Thursday. "I am encouraged that President Biden has announced that Rhode Island will receive a team of FEMA emergency medical personnel arriving over the next couple of weeks. I thank the President for recognizing the crucial need in Rhode Island and stepping up to ensure we were included as one of six states receiving this vital support."
On Wednesday, McKee announced plans to deploy the National Guard to a psychiatric hospital in Providence and expand emergency licensing for nursing school graduates to help relieve hospital staffing shortages throughout the state.
The 60 National Guard members to be deployed to Butler Hospital, operated by Care New England, will help increase capacity, McKee said, by allowing the private psychiatric hospital to accept patient transfers of non-critical patients from other hospitals.
The announcement came after weeks of healthcare professionals sounding the alarm about staffing shortages at the state's hospitals. Rhode Island hospitals reported 46.7% of its hospitals had critical staffing shortages as of Jan. 9, the third-highest in the country, according to an analysis of federal hospital data by The Public's Radio. By next week, more than half of all hospitals in Rhode Island – 53.3% – anticipate their staffing shortages will be critical.
Rhode Island has 15 hospitals. Lifespan, the state's largest hospital system, operates Rhode Island Hospital, in Providence.
Many facilities are struggling because their workers are in at-home quarantine due to the virus at the same time as a nationwide spike in COVID-19 cases. The new deployments will be on top of other federal medical personnel who have already been sent to states to help with acute shortages.
Besides Rhode Island, the other states expected to get federal medical troops are Michigan, New Jersey, New Mexico, New York and Ohio.
With reports from The Associated Press
This story has been updated.
This story was originally published by The Public's Radio. The Public's Radio and WBUR have a partnership in which the news organizations share stories and resources to collaborate on stories.