Appeals court temporarily halts vaccine mandate for Boston workers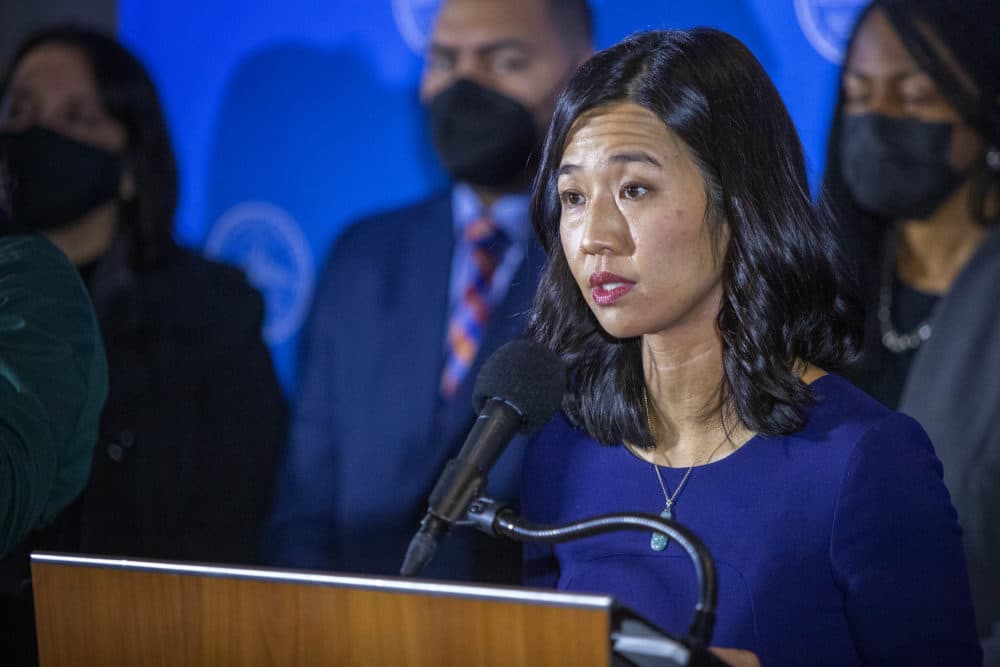 This article is more than 1 year old.
A Massachusetts appeals court has temporarily blocked Boston Mayor Michelle Wu's mandate that city employees be vaccinated against COVID-19 by the end of the month or face being placed on unpaid leave.
A Suffolk Superior Court judge had previously rejected a request by the police and firefighter unions to overturn the order. But Appeals Court Associate Justice Sabita Singh temporarily put that ruling on hold Thursday while the court reviews the union's appeal.
The lawsuit challenging the mandate was brought by the Boston Police Superior Officer Federation, Boston Police Detectives Benevolent Society and Boston Firefighters Union Local 718. The labor unions had argued Wu's order violated their bargaining rights.
"This is just yet another indication that we are doing the right thing," the Boston Police Superior Officers Federation said in a statement Thursday.
The firefighters union wants the city to provide an option to submit to weekly COVID-19 testing instead of being vaccinated. The city's largest police union has also opposed the mandate, and the city teachers' union has voiced concerns the mandate will disproportionately hurt educators of color.
Wu initially set the deadline for Jan. 15, but pushed it back in the face of union opposition.
Boston said 95% of the city's more than 18,000 employees have already gotten vaccinated — including many who have signed up for the shots since Wu issued the mandate.
"Vaccination is our most powerful tool in this ongoing public health emergency, and we look forward to filing our response with the court," Wu said in a statement.
With reporting from The Associated Press