Proposal would create commission to study reparations in Boston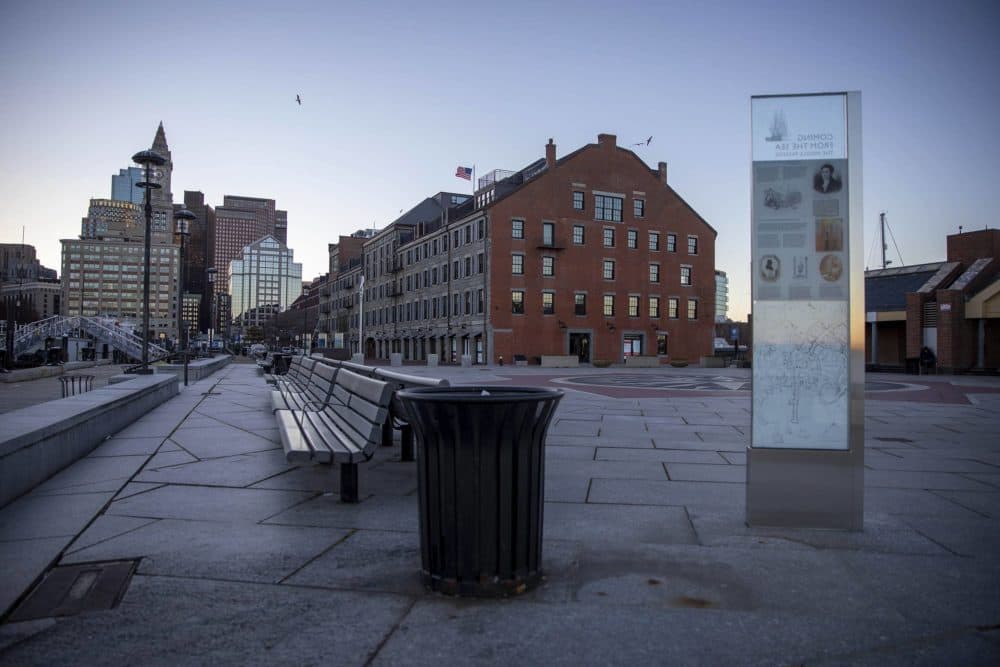 An ordinance proposed by two Boston city councilors would create a new commission to investigate the long-term effects systemic racism has had on the city and explore possible reparations for Black residents.
City councilors Julia Mejia and Tania Fernandes-Anderson are expected to present their proposal during Wednesday's council meeting. The measure would create a 15-member panel to study and develop the proposals.
Board members would be appointed by the mayor and include representatives from the NAACP Boston, King Boston, the New Democracy Coalition, Encuentro Diaspora Afro, and the UMass Boston Africana Studies Department. Other members would be selected "in consultation with the mayors office and city council." Two spots would be reserved for youth members.
The commission would be "designated special municipal employees" and paid $100 per hour, up to $50,000 per year.
The group would examine the history of racism in Boston and its effects on the city's Black residents.
The duties and responsibilities of the group would include data collection, documentation of personal stories and oral histories, organizing community gatherings, and even obtaining Superior Court orders for testimony or compliance with a subpoena.
The group would then have two years to create a report with detailed recommendations for how to implement reparations in the city.
Cities such as Amherst and San Francisco have formed commissions to address reparations in their communities.
Last year, Evanston, Ill. began a housing program to act as a form of reparations for some of its Black residents.
The city set aside $400,000 for a housing program that offered up to $25,000 toward home repair, mortgage assistance, or down payment for a home.
With such efforts around the country, the new ordinance is a timely step forward for Boston, said Tammy Tai of King Boston.
"We've got to do this now," said Tai. "This is when reparations is finally a possibility in the city."
This article was originally published on February 02, 2022.