Boston Public Schools Superintendent Brenda Cassellius will step down at end of school year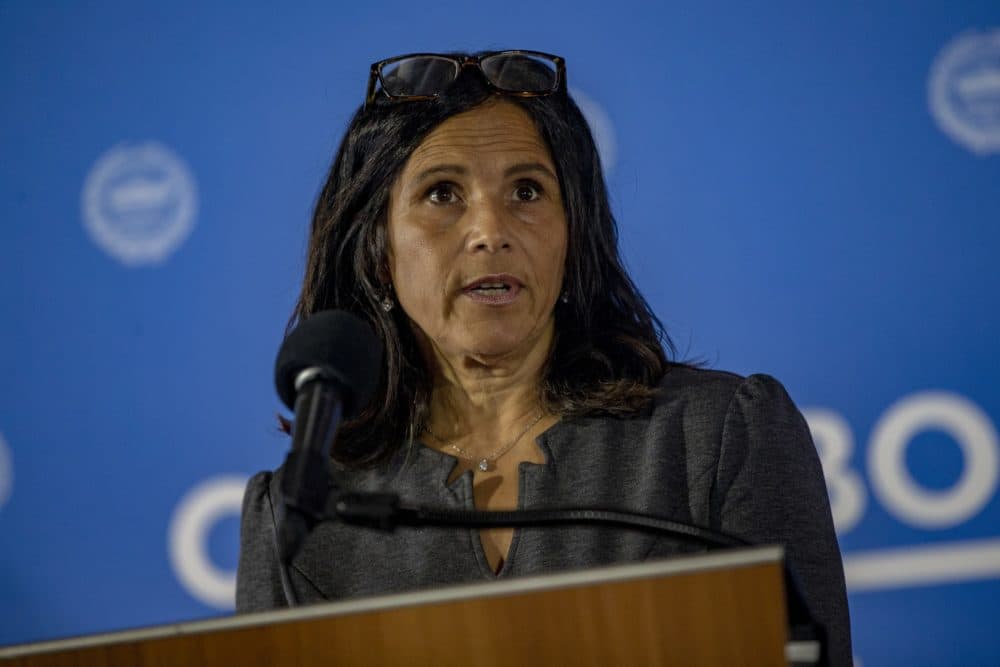 Boston Public Schools Superintendent Brenda Cassellius will resign at the end of the school year.
Cassellius, with Boston Mayor Michelle Wu and School Committee Chair Jeri Robinson, announced Monday that she would transition out of the role she has held since 2019. Wu called it a "mutual decision" among the three, made "after careful deliberation, with mutual respect for all involved."
In a statement, Cassellius said during her time on the job, the community has worked together to lay "a stronger foundation upon which BPS could continue to build."
"I love Boston and I've loved this job," Cassellius said in the statement. "My commitment to the district remains as strong as it was on the first day I arrived, and I will forever be a champion and supporter of the Boston Public Schools."
A career educator who rose from paraprofessional to state commissioner, mostly in Minnesota, Cassellius was chosen by a 5-2 vote from the Boston School Committee in 2019.
Reflecting on her tenure, Cassellius said in a letter to the BPS community that while working through the pandemic and a nationwide racial reckoning, the school system developed a vision for equitable schools in every neighborhood; worked toward expanding access at exam schools; set high graduation standards with MassCore; and made student codes of conduct, attendance and grades more transparent.
In her letter, Cassellius also thanked all three mayors she worked under: former Mayor Marty Walsh for "a phone call more than three years ago that eventually brought me to Boston"; former Acting Mayor Kim Janey for her leadership during times of transition; and Wu for "setting a vision for BPS that puts children firmly at the center."
The Boston Teachers Union thanked Cassellius for her contributions.
"Dr. Cassellius has made important contributions to the Boston Public Schools, particularly around issues of equity and social-emotional wellness, and through her efforts to begin addressing decades of deferred maintenance on facilities," said Jessica Tang, president of the union. "Her leadership will leave a long-standing and positive impact on our schools and communities, and we wish her the very best in her future endeavors."
The announcement indicated Cassellius would take part in transitioning to her successor. Cassellius said in her letter: "In the coming months I look forward to working closely with Mayor Wu, my team and my incoming successor to ensure a smooth and seamless transition. As I said when I arrived in Boston, this work requires all hands on deck. My hands — and my heart — will be fully committed to BPS until it is time to pass the baton."
Local education advocacy organizations said Monday's news took them by surprise.
The Boston Education Justice Alliance said it hopes Cassellius' successor doesn't backpedal on exam school admissions after their historic update last summer.
Ruby Reyes, the group's director, also worries there won't be enough time to involve community voices when choosing the next superintendent.
"We have more hope for Mayor Wu that she'll try to ensure that families are involved in all of this as opposed to private corporations and foundations," Reyes said.
Cassellius has been superintendent for about three years. According to the Massachusetts Association of School Superintendents, the average statewide tenure is about five years.
This article was originally published on February 07, 2022.