MassGOP locked out of party's own bank account, lawsuit contends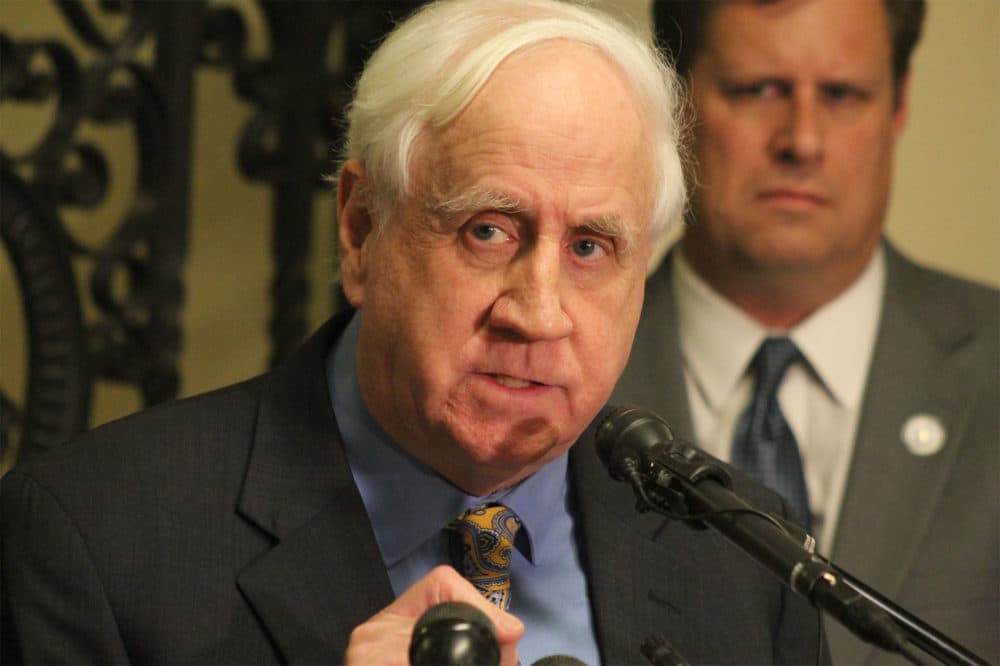 Republicans in Massachusetts have long had trouble winning elections in a deep blue state. But now, they face a new problem ahead of elections this year: They're battling for access to their own bank account.
According to a lawsuit filed in Middlesex Superior Court, party treasurer Patrick Crowley has refused to authorize any payments from the party's bank account, including for regular expenses such as rent and payroll, until a majority of committee members approve a new budget. The suit says Crowley also persuaded Berkshire Bank to effectively freeze the account.
The lawsuit, filed by Massachusetts Republican party chairman Jim Lyons against Crowley, asked the court to order Crowley to stop "any and all actions intending to disrupt the ongoing business affairs of the MassGOP."
Crowley did not immediately return an email seeking comment.
The legal battle comes at a time when the state Republican party has already been splintered by differences over whether to support former President Donald Trump and his false allegations of election fraud. Some donors have threatened to withhold money unless the party makes changes.
Even before the fight over access to the bank account, the party was so strapped for cash that there were questions about whether it could host a traditional convention this year. And state regulators have asked the attorney general's office to investigate whether Lyons and other officials violated campaign finance laws.
Republicans have long been a minority party in Massachusetts. Democrats hold super majorities in both chambers of the Legislature and every seat in the state's congressional delegation.
The sole Republicans in statewide office, Gov. Charlie Baker and Lt. Gov. Karyn Polito, recently announced they won't run for another term this year, and many Democrats are hopeful they can win back those offices in November. But Baker, who remains widely popular, told The Boston Globe he plans to help support other moderate candidates.
With reporting from WBUR's Anthony Brooks