5 things to do this weekend, including art-making at MAAM and Oscar-nominated shorts
We have finally made it to the end of this short but frantic week. It looks like it's going to be a chilly weekend, so we've rounded up a few activities you can do both in and out of your home. You can stream the Boston Symphony Orchestra's Family Concert from home, visit the Museum of African American History, and make your own artwork at MAAM.
Sunday, Feb. 27
Music for Food, a musician-led initiative to fight hunger, presents a concert at the New England Conservatory on Sunday. It has been a difficult past few years, with the pandemic affecting nearly all aspects of life, including food security. This weekend's Music for Food will benefit Women's Lunch Place, a daytime shelter and advocacy center that works to provide meals, toiletries and other basic necessities to women in need in Boston. Performing artists include world-renowned pianist Renana Gutman and Grammy Award-winning violist Kim Kashkashian for a good cause. One hundred percent of the proceeds will go to Women's Lunch Place.
---
Friday, Feb. 25-Sunday, April 3
Beginning Friday, the ICA presents Oscar-nominated live-action, animated and documentary shorts every weekend until April 3. "Bestia," an animation about a secret police agent working during the Chilean military dictatorship, and "The Windshield Wiper," a meditation on love, will be featured alongside other animations. All films scheduled to play this weekend are rated R and not recommended for children.
---
Through March 19
This weekend, you can celebrate the end of Black History Month with the orchestra. If you missed the Boston Symphony Orchestra's Family Concert last fall, you are in luck. The BSO offers free viewing of the performance this weekend until mid-March. BSO Germeshausen Youth and Family Concerts Conductor Thomas Wilkins is joined by composer and five-time Grammy winner Victor Wooten for Wooten's concerto "La Lección Tres." The concert will feature music from Samuel Coleridge-Taylor and Duke Ellington.
---
Thursday, Feb. 24 & Friday, Feb. 25
For February vacation week, MAAM has created a series of drop-in art-making projects. Bring your family or stop by solo to create patterned inflatable paper sculptures. The activity was inspired by Portuguese artist Joana Vasconcelos' installation, "Valkyrie Mumbet," also on display at the museum. Vasconcelos' installation pays homage to "her home country of Portugal; Mozambique (where her parents grew up); and Massachusetts through the lens of the Portuguese diaspora." Visitors are invited to reflect on their traditions and upbringings to create works of their own.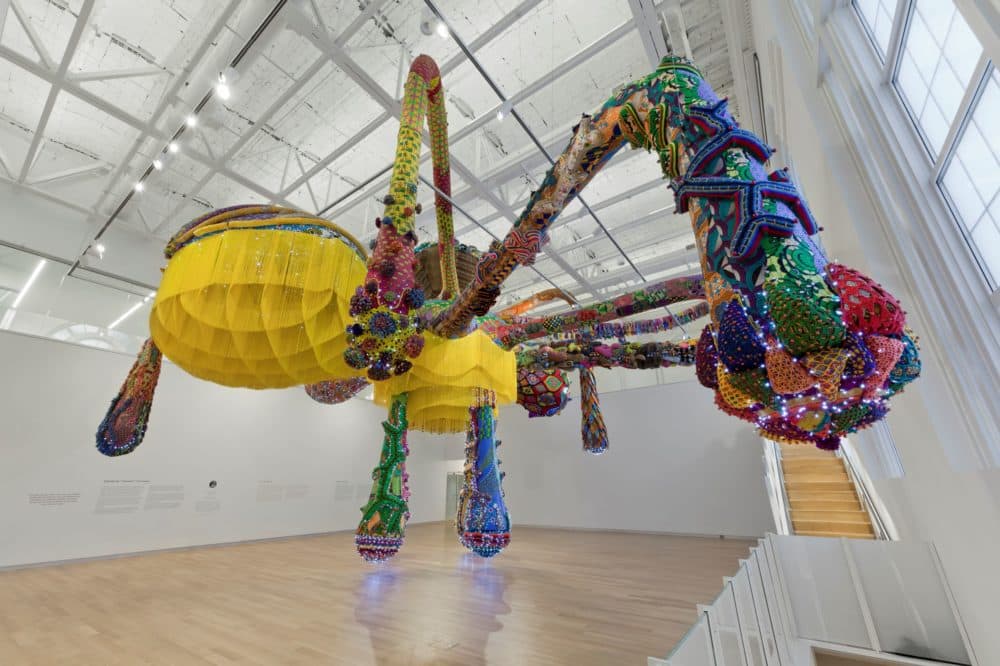 ---
Through Saturday, Feb. 26
Immerse yourself in the history of Black Boston through photographs, correspondences, and other cultural artifacts at the Museum of African American History. This museum is the largest of its kind in New England, and it's free for everyone through Saturday. Exhibitions "Jazz Scene in Boston: Telling the Local Story" and "Selections from the Collection" are on display at the moment.