5 things to do this weekend, including the Revels Spring Sing and the St. Patrick's Day Parade
This article is more than 1 year old.
Happy St. Patrick's Day! With it being the official start of spring and a holiday, this weekend is packed with events. The famous Boston St. Patrick's Day parade returns after two years and the Revels Spring Sing performance is on to usher in the new season. If you're opting for a quieter weekend, you can visit Boston Public Library for a special environmental exhibition.
Friday, March 18-Sunday, Dec. 28
The Boston Public Library presents an environmental exhibition this week with a focus on inequitable urban planning. Rare maps from the BPL's collection and newly created visual investigations will be shown together to illustrate the environmental impact of Boston's built environment. This exhibition will be on display at the Leventhal Map and Education Center and online. It is free for the public.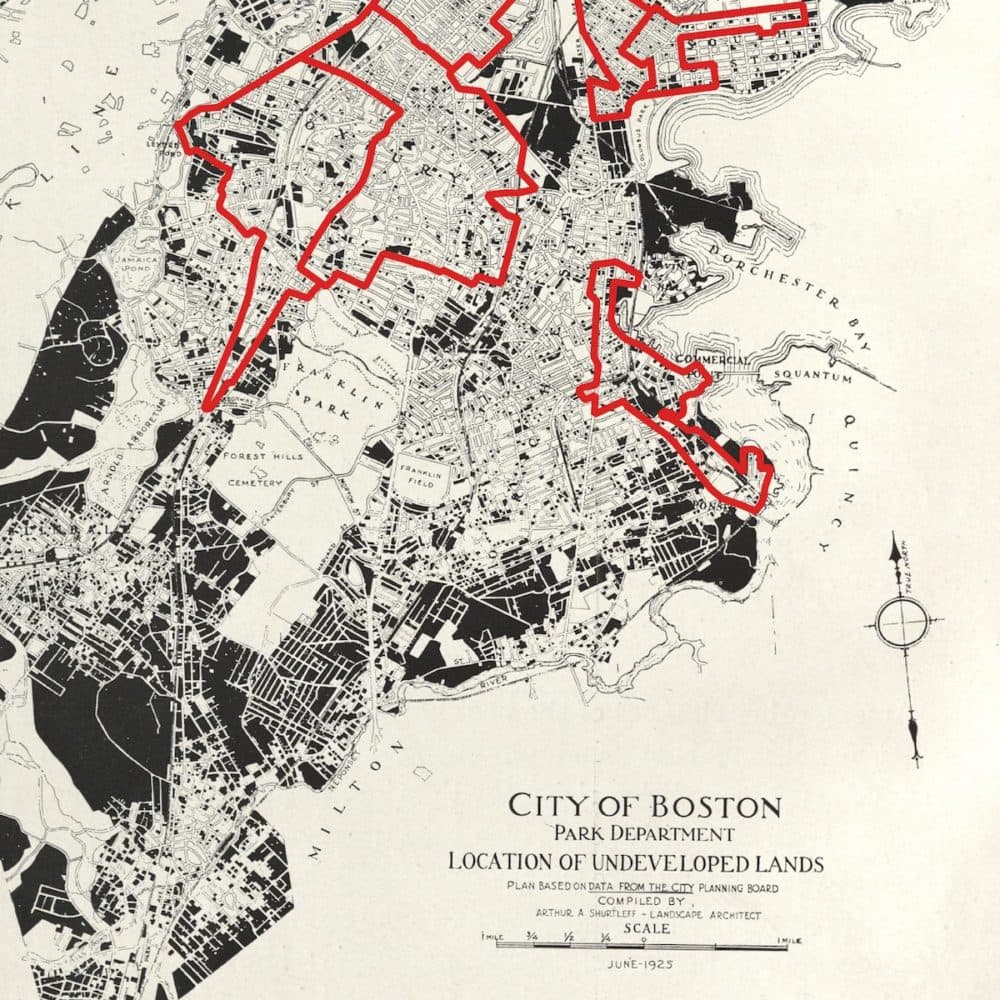 ---
Starting Friday, March 18
Friday evening hours will return to the MFA this week. This weekend, you can check out "Art of Ancient Greece, Rome, and the Byzantine Empire," "Art of the Americas," "Real Photo Postcards" and more. The new Friday hours are from 10 a.m to 10 p.m.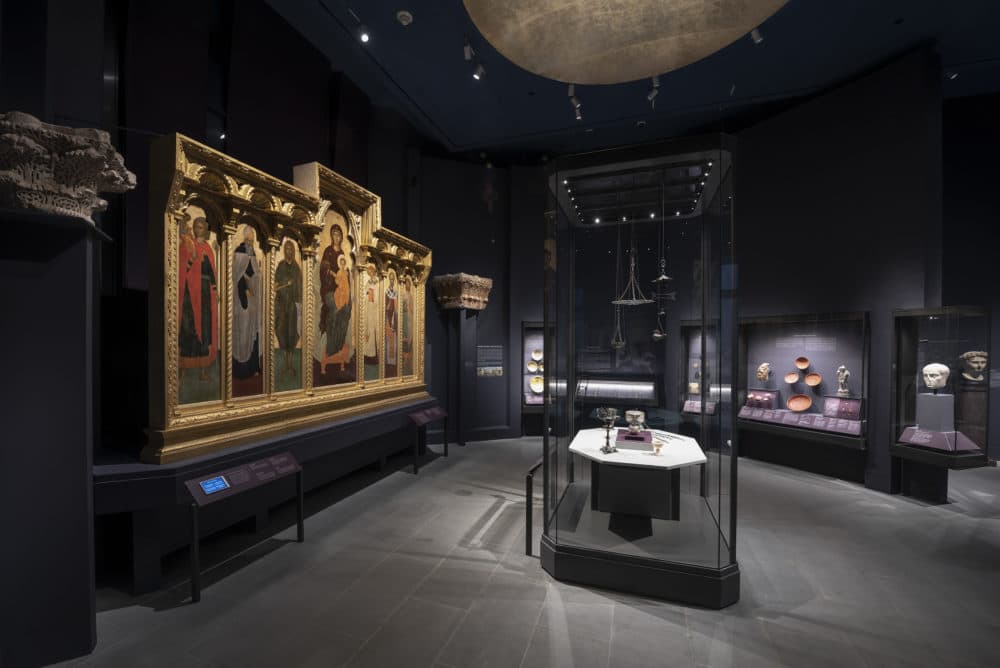 ---
Through July 31
A new collection is on display at the Harvard Art Museums highlighting the works of the Brandywine Workshop and Archives in Philadelphia, spanning from the early 1970s to today. The exhibition is the first presentation of works acquired by the museum from the Brandywine Workshop in 2018. There is a stunning mix of sketch work, collage and photography by artists and students, and the show features a digital companion where visitors are invited to share their viewpoint on the art. (See the rest of WBUR art critic Pam Reynolds' recommendations for spring art exhibits here.)
---
Sunday, March 20
This weekend, you can welcome the new season with the whole family at the Revels Spring Sing. Boston jazz legend Stan Strickland will perform as bandleader, saxophonist and vocal soloist. Artists Dr. Kathy Bullock, Claire Dickson and David Coffin will join to perform both traditional and popular songs, as well. There will be a meet and greet with performers and the new music director Elijah Botkin following the show.
---
Sunday, March 20
After a two-year pause, the St. Patrick's Day Parade is back. Out of an abundance of caution due to the ongoing pandemic, the parade will take a shorter route through South Boston, and this year's special sponsor is Guinness. The parade will feature entertainment like bagpipes, brass marching bands, and dancers. It's likely going to be busy, so arrive early.