What to know about the Mass. Senate's new climate bill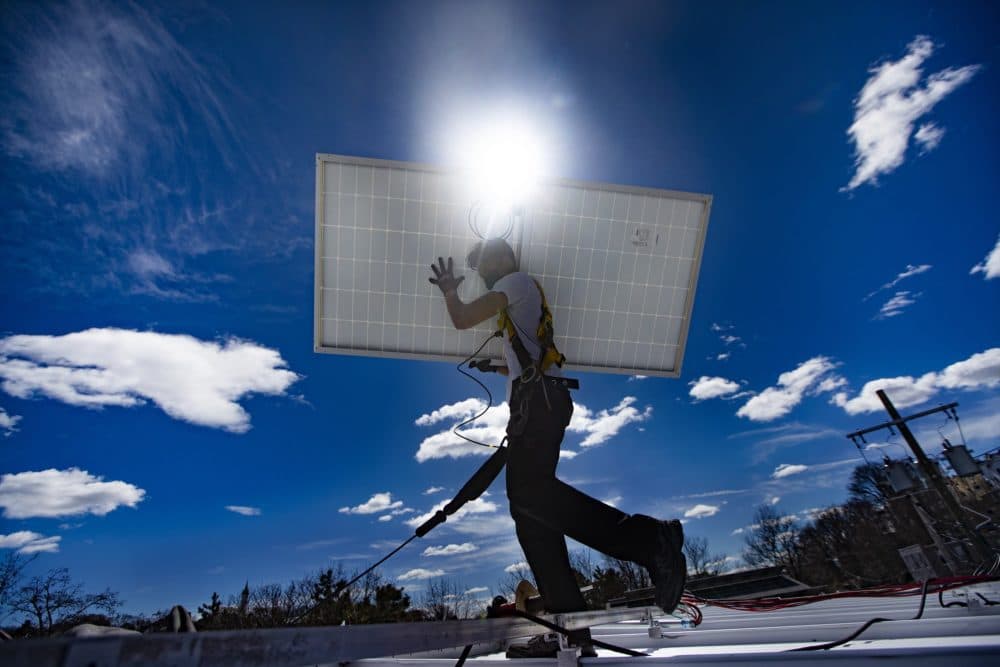 Several Massachusetts Democrats in the Senate unveiled a sweeping $250 million climate bill this week. The so-called Act Driving Climate Policy Forward builds off last year's landmark Climate Act with new policies about green transportation and buildings, clean energy, the future of natural gas in the state and much more.
There are a lot of wonky policies and acronyms in the clean energy world, but here, in plain English, is what's in this new bill:
Transportation
Makes electric vehicles cheaper
If you buy a new EV today, you'd be eligible for a $2,500 rebate from the state. The new bill increases that to $3,500, and says it applies to used vehicles as well. The money would be also available at the point of sale instead of a future reimbursement. And if you trade in a car or truck that uses gasoline, you could get an extra $1,000.
Makes charging an EV easier
Currently, there's no single group or agency overseeing electric vehicle charging infrastructure. This bill would change that, and it would give this new coordinating council $50 million to help build out charging stations across the state with an eye toward equity and accessibility.
It would also mandate that 10% of parking spots in new developments have chargers, and require utilities to charge less for charging cars during "off peak" hours.
Gets gas guzzlers off the road
The bill does this in two ways. First, it creates a new outreach program to help people in lower-income and underserved communities access electric vehicles and take advantage of the various incentive programs.
Second, it outright bans the sale of internal combustion engine vehicles beginning in 2035.
Makes public transportation greener
If the bill becomes law, the MBTA will have to phase out its diesel vehicles. Beginning in 2028, all new buses would have to be electric. And by 2040, the entire fleet would need to be comprised of zero-emissions vehicles.
The bill also requires the Department of Public Utilities to come up with a plan to make ridesharing services like Uber and Lyft give customers the option to get picked up by a driver in an electric vehicle.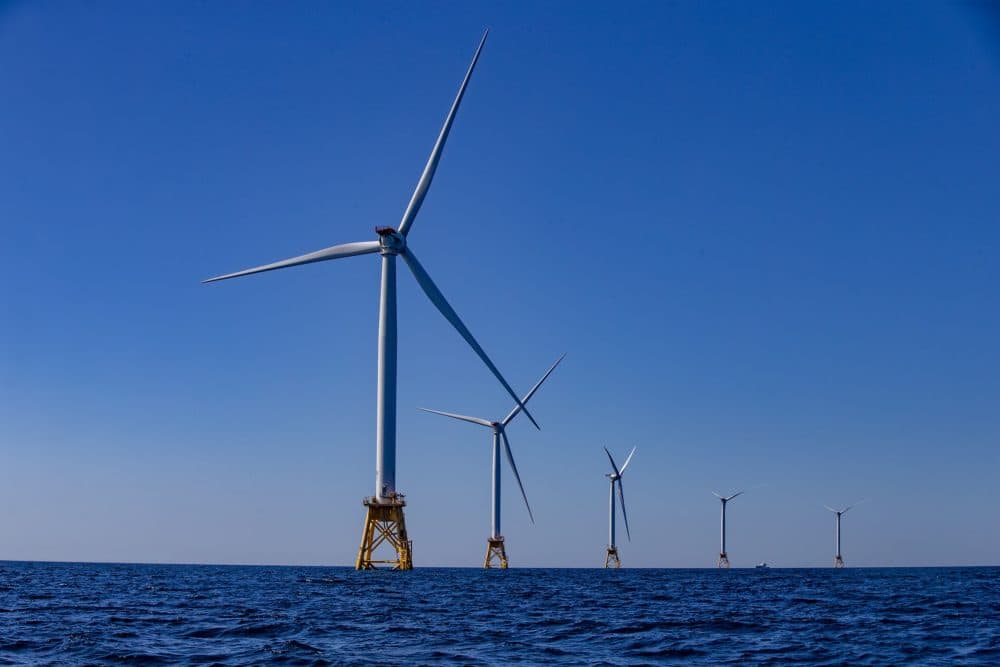 Clean Energy
More money for clean energy solutions
The bill creates a $100 million investment fund that the Massachusetts Clean Energy Center can use to jumpstart the clean energy industry and build out infrastructure. It also expands the types of programs that the state's clean energy development agency  can fund. Companies working on nuclear fusion, networked geothermal and deep geothermal energy would be eligible for money and support.
Changes to offshore wind
There's been a lot of debate about whether to lift the so-called "price cap," a law that says every new offshore wind project in Massachusetts needs to deliver cheaper electricity than previous projects. The Senate bill doesn't lift the cap, but it provides some flexibility on overall project costs so that companies can propose more ambitious economic development projects.
The bill also reduces a subsidy that paid utilities for purchasing offshore wind power. The rationale for the change is that the costs and risks of purchasing wind power have been much lower than previously anticipated.
Finally, the bill changes how wind projects are selected. Utility companies like Eversource and National Grid would no longer have a say in choosing the winning bid. That job would fall on the Department of Energy Resources and an independent evaluator.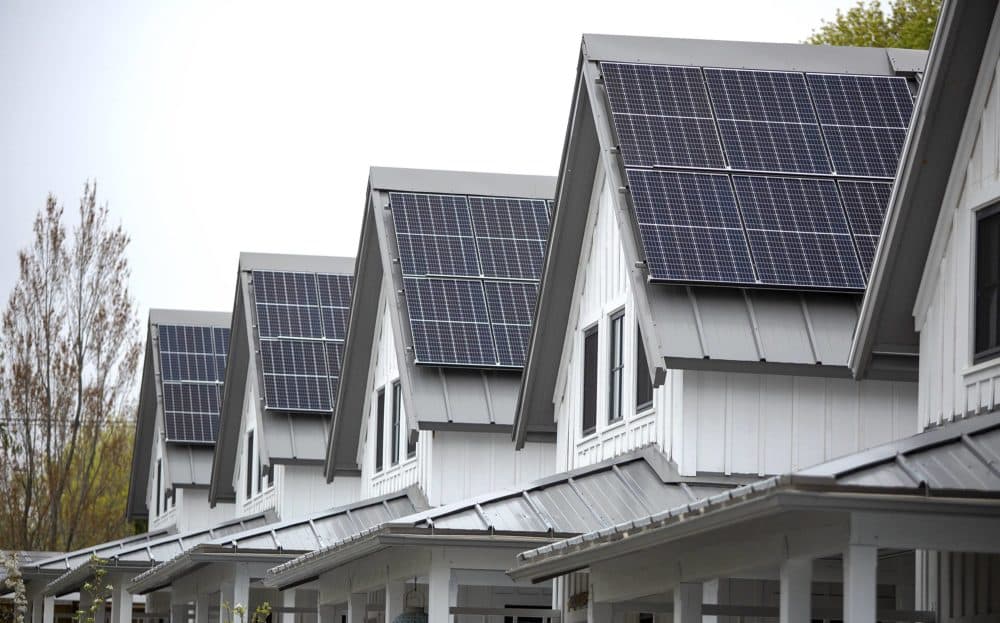 Updates to solar
Environmentalists say there are a lot of solar power "loopholes" in the current laws. The bill would allow you to have solar panels in more than one spot on your property and it would make it easier for farmers to put up panels on fields where they grow food or raise livestock.
The bill also makes changes to the state's solar net metering program. Right now, a homeowner gets compensated at the full rate for the first 10 kilowatts of solar power they generate. This bill raises that to 25 kilowatts.
And finally, the bill directs the Department of Energy Resources to design a new solar incentive program to replace the current Solar Massachusetts Renewable Target — or SMART — program.
Changes to biomass
There's been a lot of debate about the role wood-burning biomass should play in our clean energy future. This bill settles it once and for all by declaring that this form of power is ineligible for Massachusetts clean energy subsidies.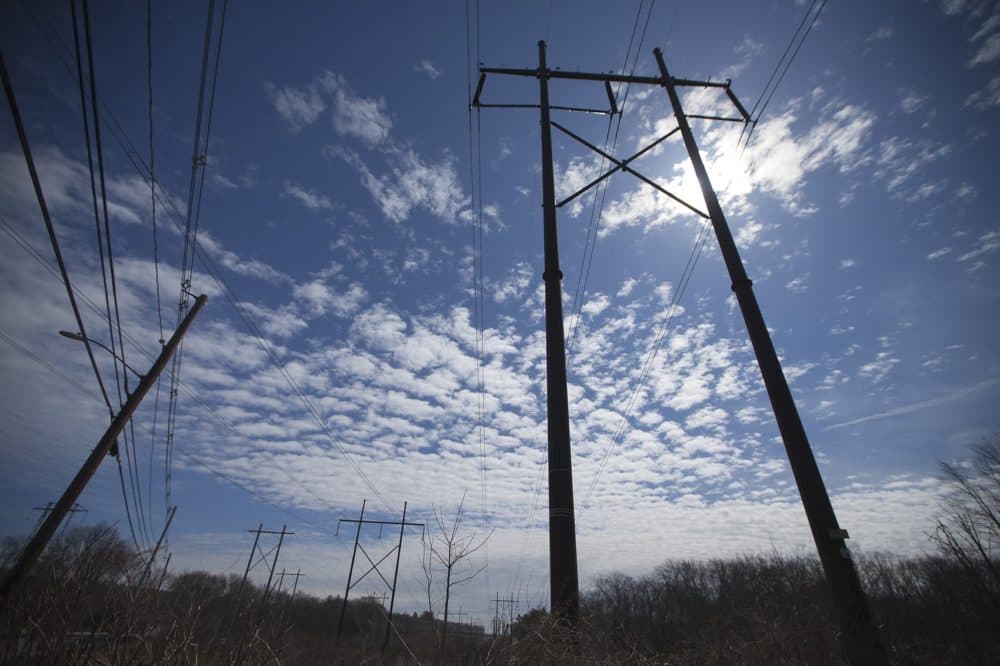 Natural Gas and Buildings
Lets cities and towns experiment
Last year's climate law directed the state to create a new "stretchier" green energy code. This bill doesn't change that, but it does allow 10 cities and towns to experiment with all-electric building codes. The six towns that have already tried to ban fossil fuel hookups in new construction — Brookline, Arlington, Lexington, Lincoln, Concord, and Acton — could be part of the program. The other four spots would go to cities and towns who vote to participate.
(For more on this controversial program, read our explainer.)
Ends MassSave help for fossil fuels
Right now, you can get financial help from the state if you're replacing an old dirty oil furnace with a more efficient gas-fired one. But if this bill becomes law, beginning in 2025, you'd have to buy a heating source that uses clean energy, like a heat pump, to take part in the program.
Reins in the Future of Gas plans
The bill pumps the brakes on the work the Department of Public Utilities is doing on the future of natural gas in the state. The department has come under a lot of criticism for letting the utility companies write their own plans. This bill would give environmental groups and the public a role in shaping the plans, and would help make the whole process more transparent and open.
Cuts down on scammers
The bill bans non-utility companies from selling electricity plans to residents. (These are the companies that go door-to-door offering to help lower your electricity bill by signing up for their services.)
The attorney general's office discovered that over the course of five years, these companies charged Massachusetts residents an extra $426 million. Lower-income residents were disproportionately affected.