5 things to do this weekend, including a sculpture exhibit and the Wicked Queer Film Festival
I have a good feeling about this weekend. For one, it's long, with both Easter and the Boston Marathon coming up. Beyond that, there are a ton of cultural events beginning and coming to a close this weekend. You can check out the opening of an exhibition featuring work from 300 middle schoolers at the Cape Ann Museum or catch the last weekend of the neighborhood artist-focused exhibition, YardArt Watertown.
Saturday, April 16-Sunday, June 12
A unique exhibit featuring works from 300 eighth-graders from Manchester-Essex Middle School, Rockport Middle School and Gloucester's O'Maley Middle School begins this weekend at the Cape Ann Museum. The middle schoolers have made sculptures portraying themselves doing their favorite activities, from dancing to listening to music, and they will be presented alongside sculptures created by Walker Hancock (1901-1998) of Gloucester. The exhibition is a special peek into the lives of today's youth. The museum is offering free admission during April vacation week, April 18-22.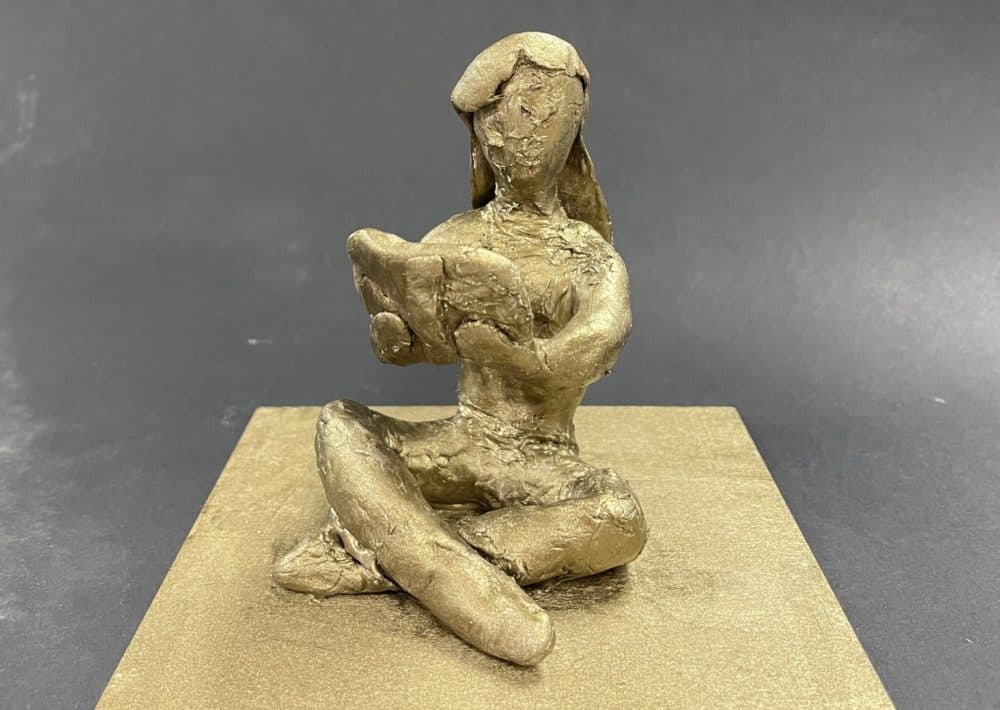 ---
Through Monday, April 18
Due to popular demand, YardArt Watertown has been extended to run through Monday. This is the last weekend to check out the second annual outdoor art exhibition that highlights work from artists in the neighborhood. The exhibit features a large variety of artwork that can be seen on residents' front yards and porches. You can use an interactive map, go on a bike tour, or stroll through town on your own.
---
Friday, April 15-Sunday, April 17
MacArthur Fellow and acclaimed choreographer Kyle Abraham presents his dance company, A.I.M, this weekend at the ICA. A.I.M strives to create a body of work that interacts with Black culture and history and uses creative visuals and text to create a kind of interdisciplinary art form. New York-based Abraham has worked with artists like Misty Copeland and Beyoncé and is bringing three nights of unique choreography to Boston. The show will feature three dances, "Our Indigo: If We Were a Love Song," "The Quiet Dance" and "Studies on a Farewell."
---
Through Sunday, April 17
The fourth longest-running LGBTQ+ film festival in North America is back this year, both in-person and virtually. The festival features films from all over the world, like "Stories From Africa and The Diaspora" — a series of short films about queer love, "Dressed in Blue (Vestida de Azul)" — a film about six transgender women living in Madrid in the 1980s, and the Cold War thriller "Firebird." Wicked Queer is a celebration of diverse storytelling not to be missed.
---
Saturday, April 16
On Saturday, the Boston Conservatory Orchestra will present a performance of some of the world's preeminent Black composers. This program is a celebration of the legendary Black composer Adolphus Hailstork's 81st birthday. The show will feature a sampling of his works, including "Crispus Attucks," named after the first person said to have been killed in the Boston Massacre. According to the BCO, the piece has only been performed once before. Featured alongside Hailstork's compositions is work from recent Boston Conservatory graduate Stefan Thompson and Bill Banfield, former director of the Center for African American Studies at Berklee College of Music.