5 things to do this weekend, including a floral festival at the MFA and Independent Film Festival Boston
There's a beautiful weekend coming up in Boston, with perfect conditions for getting out and about. The Boston Marathon might have been a few weeks back, but there are two more (arts) marathons this weekend. You can catch 50 mini-play productions at Boston Playwrights' Theatre or have a movie marathon at IFFBoston.
Thursday, April 28
Tonight marks the first Harvard Art Museums at Night. The new event will take place on the last Thursday of every month. This week features a performance by DJ Charles Azgara, exhibitions "Prints" and "White Shadows: Anneliese Hager and the Camera-less Photograph," and student-led tours of collections, including "The Apparition" and "The Breakfast Table." Food and drinks will also be available from Jenny's Cafe. This is a night of art and community not to be missed. (Also, it's free!)
---
Friday, April 29-Sunday, May 1
For the first time in three years, Art in Bloom at the Museum of Fine Arts is back! The festival features 50 floral artworks by New England designers and features a lecture and demonstration by New York-based floral designers Michael Putnam and Taylor Putnam, as well as master classes by celebrated florist Françoise Week. There will also be special performances on Friday, April 29, and Saturday, April 30, in the Edward H. Linde Gallery by students and teachers from the Boston Music Project, a program that provides music programming to over 650 students in Boston public schools.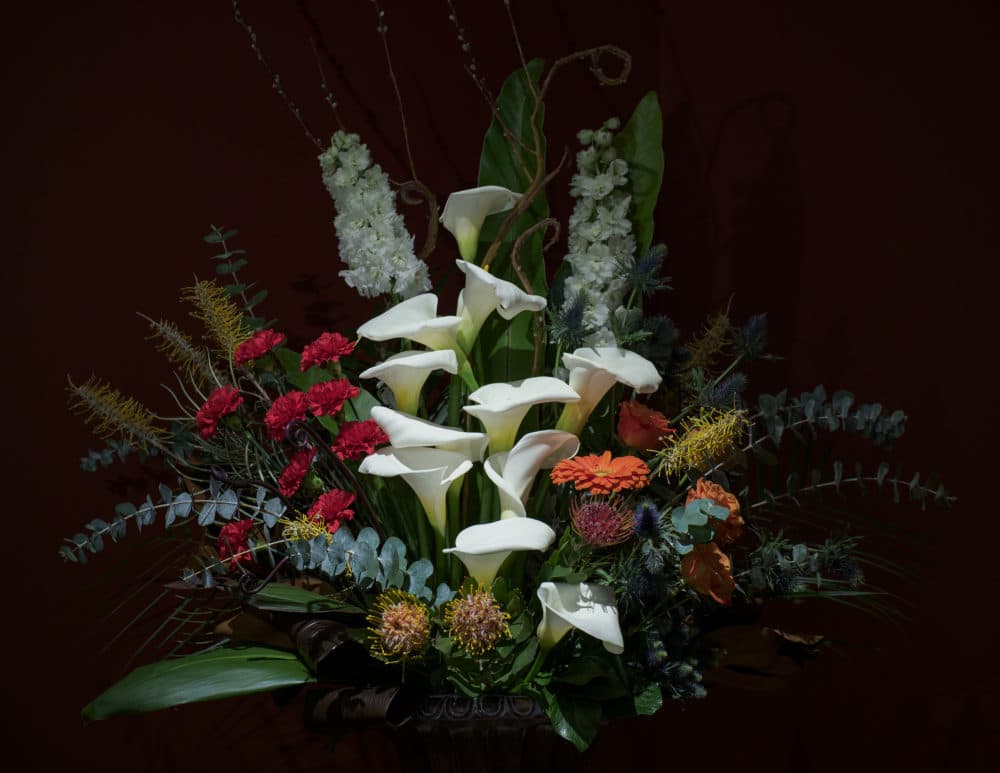 ---
Sunday, May 1
This Sunday, join Temple Ahavat Achim in Gloucester for a concert in remembrance of the Holocaust. The concert will feature a new work, "The Grip of Evil: The Endurance of Hope," specially commissioned for the event by conductor Leslie Steinweiss with performances by Stephen Bates, Janine Solheim, Anna Seda and more. The programming includes individual remembrances and narration by one of the nation's foremost storytellers, Judith Black.
---
Through Wednesday, May 4
This beloved spring film festival is back fully in person for the first time since 2019. This weekend, you can catch movies like "Fire of Love," a Sundance award-winning documentary that follows a French volcanologist couple as they chased their love of eruptions, "The Pez Outlaw," a movie about a man caught up in the golden era of the collectible candy dispensers, and the horror-drama "Resurrection," starring Rebecca Hall. With a packed lineup of unique films, this festival is sure to be an exciting event of emerging talent and cutting-edge filmmaking. [Check out film critic Sean Burns' preview of the festival for more must-see movies.]
---
Sunday, May 1
Are you in the mood for a play? How about 50? If so, you're in luck. This Sunday, at Boston Playwrights' Theatre, you can catch 50 ten-minute plays written by New England playwrights. The plays were whittled down from 400 and were selected by 50 different companies from all over New England. The proceeds from the event will go to the Theatre Community Benevolent Fund, which helps support artists and theater companies in times of need.