'A Gentleman's Guide to Love and Murder' starts slowly, but then builds beautifully at the Lyric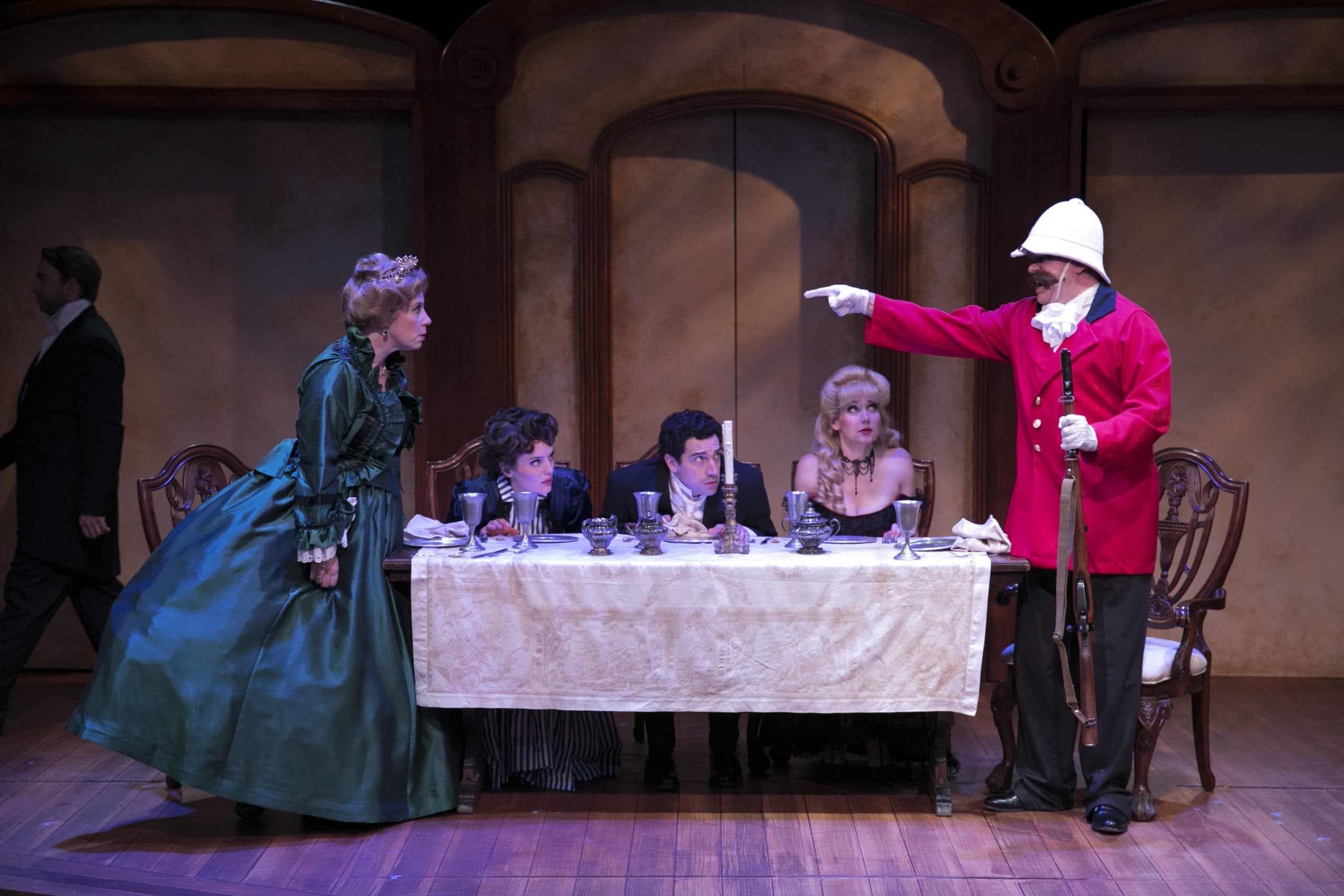 "A Gentleman's Guide to Love and Murder" is a balance of black comedy and frothy confection requiring a careful balance of precise musical timing with swift pacing. The Lyric Stage Company's current production (through May 22) takes too long to find its rhythm and it isn't until the second act that the show takes off, but by then we're playing catch up.
Based on a 1907 novel by Roy Horniman adapted into the classic '60s film "Kind Hearts and Coronets," the story follows the adventures of the newly orphaned Monty Navarro (a first-rate Jared Troilo), who discovers his mother was disinherited from the wealthy D'Ysquith family after running off with a Castilian who is also, horror of horrors, a musician. When a senior member of the clan initially dismisses Monty's claim to the family lineage, he determines to wreak revenge, and sets about eliminating the eight family members between him and the title of Earl of D'Ysquith.
The clever gimmick is that nearly all the members of the D'Ysquith family are played by one actor, the wonderful Neil A. Casey, who moves from one to the other with his characteristic aplomb but without making much of an effort to distinguish between them, other than the addition or subtraction of a wig or mustache. Troilo and Casey play off each other easily, especially in the double-entendre laden "Better with a Man," but the stars of this production are Aimee Doherty as Monty's impatient love interest Sibella Hallward and Jennifer Ellis as Phoebe D'Ysquith.
Every time Doherty is on stage as the pouty, privileged, social-climbing Sibella, we completely sympathize with Monty's fascination. Whether she's preening in pink or teasing Monty with "I Don't Know What I'd Do," she delivers depth and nuance to this cliched character.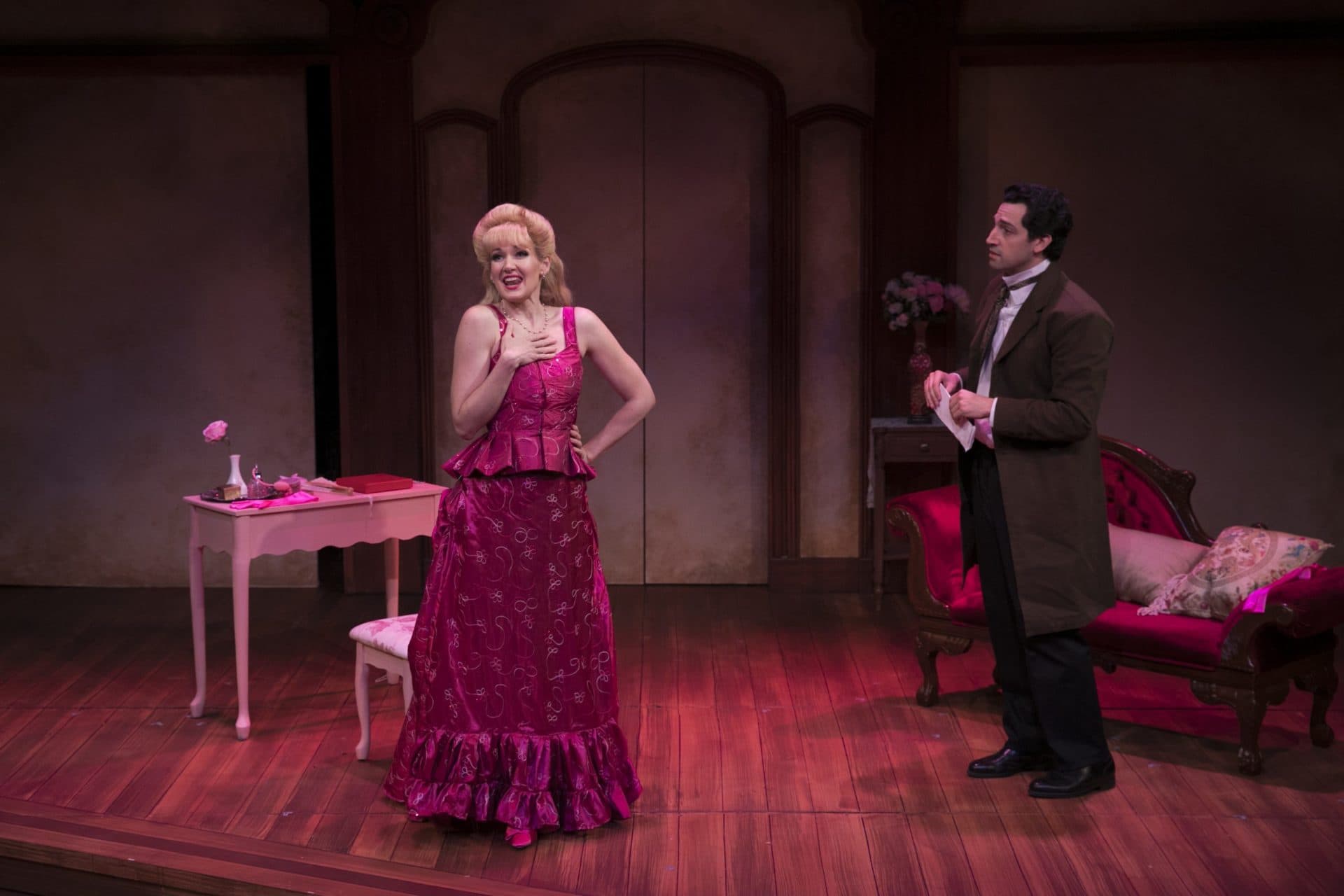 Ellis, as a D'Ysquith cousin who catches Monty's eye, brings a surprising sincerity to this naïve and eager young woman. But vocally, she meets Doherty note for note, and in the farcical door-slamming scene in which Monty is keeping his two loves separate, the audience is rooting for the women.
The other standout is Leigh Barrett, who is in the background as Woman #2, until halfway through the second act when, as Lady D'Ysquith at the dinner table, she raises the energy in the scene to the perfect fizzy pitch. She and Casey are having so much fun, scrabbling for the food on their plate, swapping barbs, it's hard to let them go.

Director Spiro Veloudos returns to the Lyric Stage for the first time post-COVID after retiring following a 21-year run as producing artistic director. It seems fitting that Veloudos, who made his reputation on the Boston theater scene with his creative productions of big Sondheim musicals, would turn to this Sondheim-esque musical by composer Steven Lutvak and book writer Robert L. Freedman, with lyrics by both Lutvak and Freedman. The smart storytelling through complex music is right up his alley.
Veloudos makes some clever staging choices, including using filmed sequences to suggest the stairs to the church steeple, devilish singing portraits and a hilarious skating sequence. Other scene changes slow the action down with required setups of tables and chairs. Veloudos' real gift is in bringing together a gifted company of singing actors who can deliver this complex music — which feels like a mashup of the best of Gilbert and Sullivan and Stephen Sondheim patter songs — without losing track of the characters or the storytelling. New faces, including Todd McNeel Jr., Robert St. Lawrence, Lori D'Italien and Kate Klika will be worth watching while Karen Murphy returns to Boston after a long absence and Phil Tayler returns to the Lyric for the first time since 2015.
Musical director Matthew Stern keeps his six-piece orchestra crisply on the beat, and although they generate a big sound they never overwhelm the vocalists on stage.
Larry Sousa's choreography might be considered limited, but that's only because he focuses on lots of simple head movements timed precisely with the music — there's not a lot of room for production numbers, either in the script or on the stage.  More often than not, the talented cast walks the fine line between broad comedy and sophisticated sarcasm, and the show is a fiendish delight — right up to the surprise ending.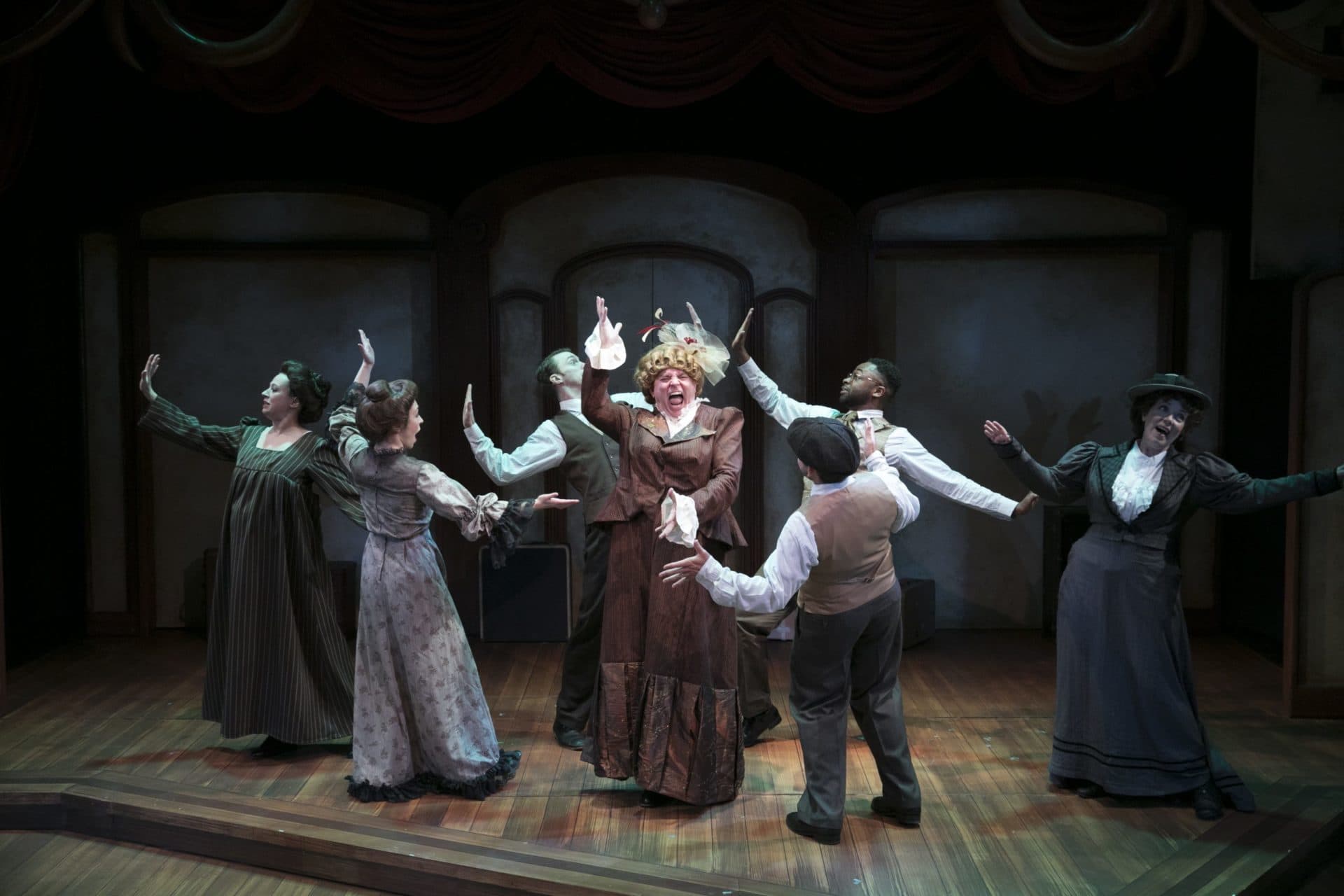 ---
The Lyric Stage Company of Boston's production of "A Gentleman's Guide to Love and Murder" continues through May 22.