A federal agency is looking into 'ongoing safety issues' at the T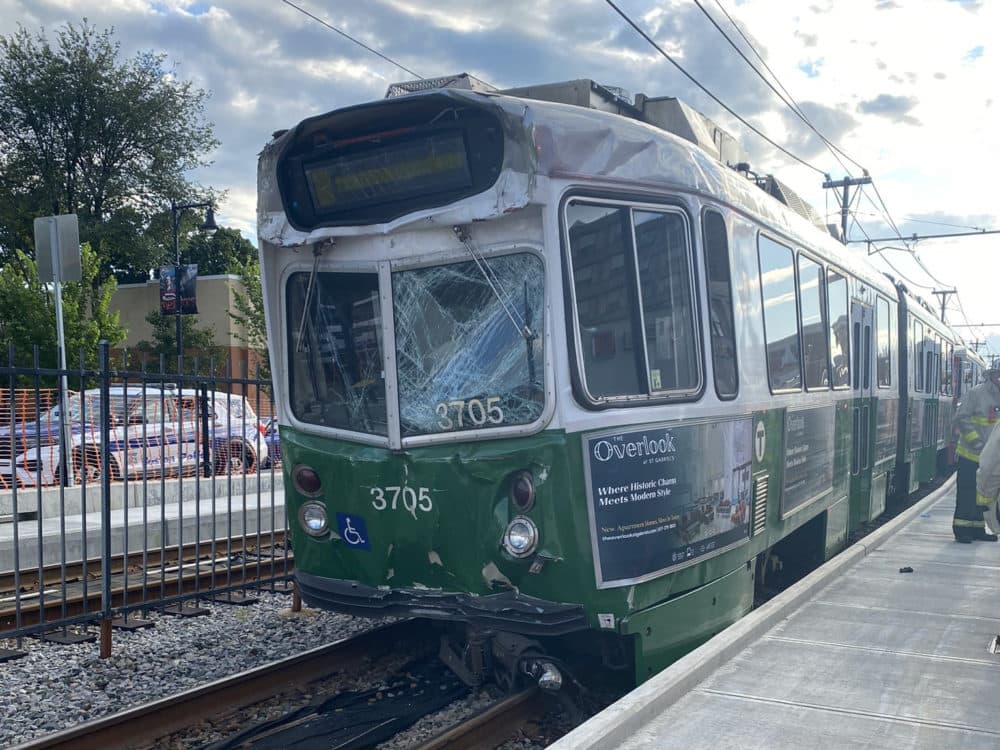 The Federal Transit Administration is set to inspect the MBTA's transit operations and maintenance programs, citing concerns about safety and oversight.
In a letter to T General Manager Steve Poftak, the agency said it "is extremely concerned with the ongoing safety issues" at the T and "remains unclear what actions the MBTA Board and executive team are implementing to prevent and address the system's safety violations."
The letter was dated April 14, just days after 39-year-old Robinson Lalin was dragged to his death by a Red Line train car.
Last week, the National Transportation Safety Board concluded in a preliminary report that the car had a fault in the door control system that had allowed the train to move while the door was obstructed. The T later said the fault was due to a short circuit in the system's wiring.
The Federal Transit Administration, in its letter, also noted other instances of concern including "derailments, train collisions, grade crossing fatalities, and incidents that have endangered both MBTA employees and its passengers."
Last July, a Green Line train collided with another train sending 24 riders and three MBTA employees to the hospital with minor injuries.
Speaking Tuesday at the announcement of permanent service additions for the Fairmount Line, Poftak said the T has made investments to make the system safer and is open to the federal agency's feedback. According to the T, the statewide transit agency spent $1.92 billion on infrastructure investments in the last fiscal year and has a current goal of $2 billion.
"We can't rule out everything, but we are doing a tremendous amount of work," Poftak said. "We're making a massive investment in modernizing the system and making it as safe as it possibly can be."
Poftak said the Federal Transit Administration's inspection, which was first reported by The Boston Globe, will begin this week "with a series of meetings."
Jarred Johnson, executive director of the advocacy group TransitMatters, said the safety concerns highlight the importance of improving the T's financial health.
In March, the T projected a budget gap of $236 million in fiscal year 2024, after nearly $2 billion in federal COVID-19 relief funds run out.
"It really speaks to the need for more transparency and the need for stable funding because these things go hand-in hand," said Johnson.
This article was originally published on May 10, 2022.