The state of Massachusetts is officially in a drought
Not all droughts are the same, and there are numerous ways to measure a drought in a given area.
There are hydrological droughts where water tables are really low, meteorological droughts where it just hasn't rained in an extended amount of time, and agricultural droughts where the amount of rain is so low it create poor growing conditions — especially for farming.
We, in Massachusetts, are now officially in drought. And, by some measures, it's quite extreme.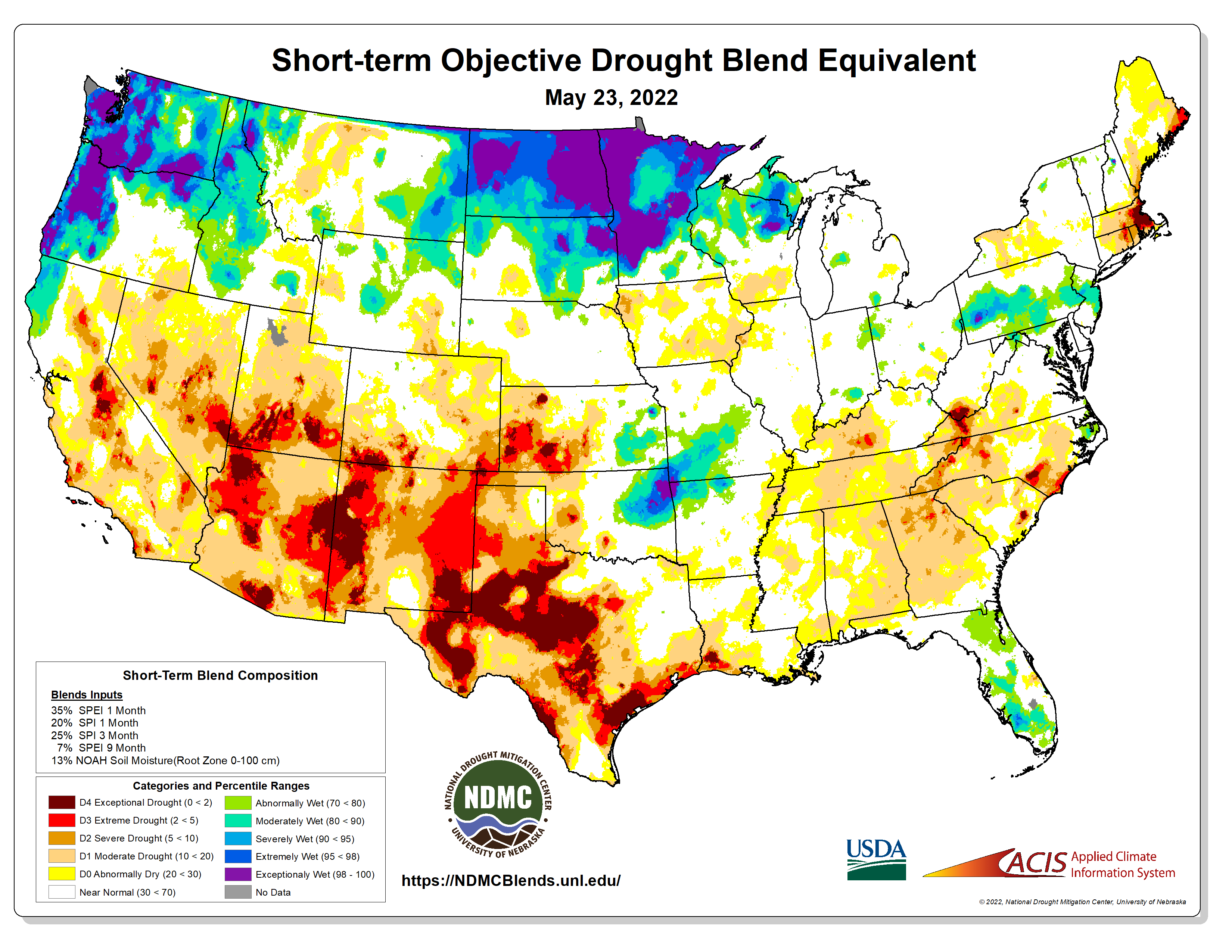 The drought is especially severe across greater Boston and areas north, west, and south of the city. Meteorological spring has been the fifth driest on record and the month of May has been one of the driest on record.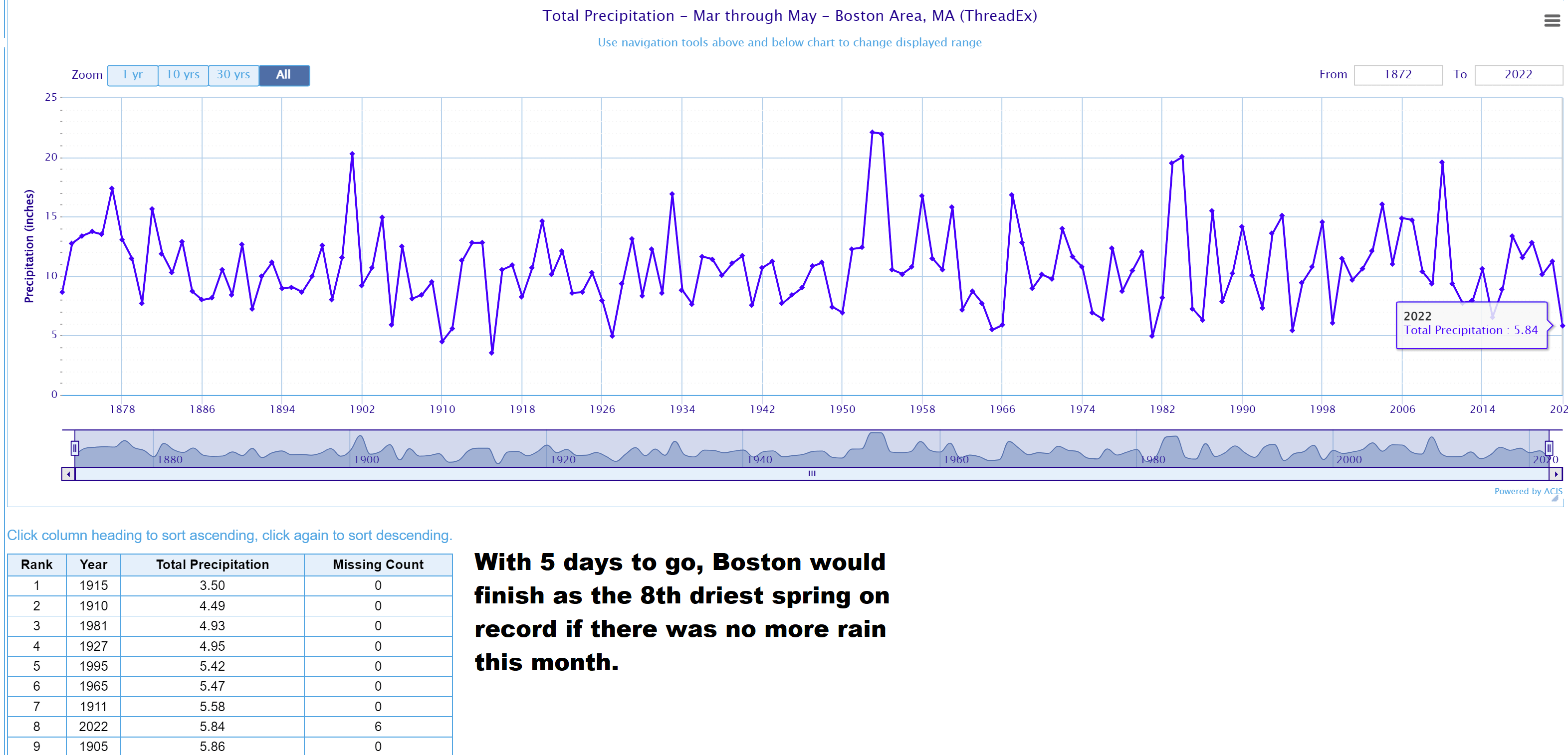 So far, however, the effects of the drought have not been extensive. If you're trying to get a lawn healthy and growing or planting seeds in the garden, you just need to be sure you're watering regularly despite how time-consuming it can be.
We can see some effects of the drought in the area already. Due to the dryness, the leaves which emerged on the trees this season are smaller than they are in a wet spring, and there are most likely going to be less certain natural fungi that grows this year.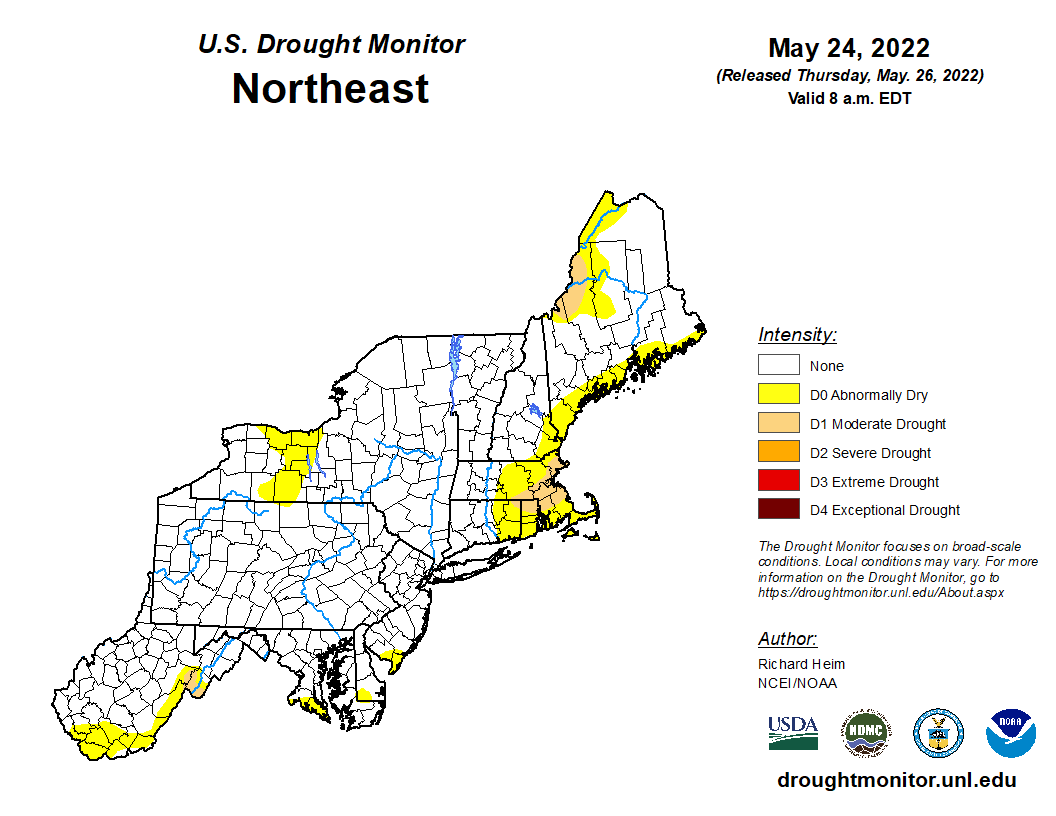 It's likely that some towns are going to institute water control measures earlier than usual, and you'll have to continue to monitor your own plants and yard.
Looking ahead, the 10-day forecast outlook continues to have precipitation below normal with no generally wet pattern in sight. Get ready for a potentially very dry summer.