Del Fuegos reunion show at the Roadrunner canceled over insurance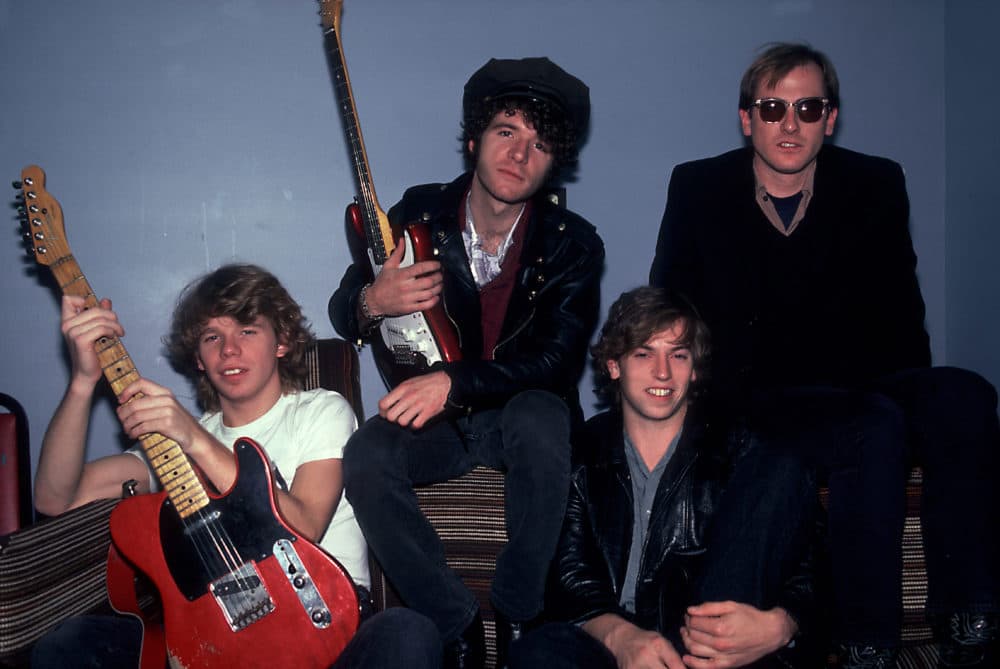 The news broke Saturday morning just before noon: The concert to take place later that night, May 28, at Roadrunner — headlined by the Del Fuegos — was off. It was to be the first gig in a decade for the temporarily re-united Del Fuegos, one-time garage rock kings of Boston and beyond.
The acts — which included the Nervous Eaters, Rick Berlin and an "all star" band with Barrence Whitfield, Charlie Farren and others — were on a bill meant to celebrate the 42nd anniversary of the '80s club, The Channel, an important concert venue for numerous local bands of that era.
Friday afternoon, Harry Booras, the former Channel co-owner and promoter of the show, got a call from Josh Smith, a talent buyer at Bowery Presents, which owns Roadrunner. Booras said Smith told him that he had not purchased sufficient insurance ahead of time to allow the show to go ahead safely.
"It's my screwup," Booras said Sunday afternoon. "They asked us to get a bunch of insurance and we did. The insurance agent sent back quotes, $850 to $2,000. I looked at options and got the one for $850."
The larger fee, Booras said, covered liquor liability, which is what brought the premium up. Booras was under the impression that he didn't need that, that Roadrunner covered that end of it, but he misread the contract — "a clerical error."
Booras then went into scramble mode, saying he tried to purchase an addendum to the insurance on Friday, but because of the Memorial Day holiday "the insurance companies were closed at 1 p.m."
He said he got a text from Smith at 8:20 p.m. Friday, saying Bowery Presents — co-owned by one of the country's major concert promoters, AEG — was pulling the plug. Smith, according to Booras, "said corporate had come down and said the insurance was not enough."
A spokesperson for Bowery Presents emailed: "We value safety and security above all else and unfortunately the organizers of the event were not able to provide the necessary insurance required in advance of the show, which went beyond a liquor liability policy." Bowery would welcome a reschedule providing the required insurance was secured.
"The Del Fuegos were pissed off, rightfully so," said Booras.
He was right about the Del Fuegos; Monday afternoon they posted a 2,000-word-plus statement via guitarist Warren Zanes' Facebook page. Zanes, who is also Tom Petty's biographer, crafted it and it was then approved by the others: his brother singer-guitarist Dan Zanes, bassist Tom Lloyd and drummer Woody Giessmann. It read, in part: "Harry Booras made a great career for himself thanks in large part to the many Boston bands who played The Channel. We celebrate those bands. We even celebrate The Channel, which mattered to us. But Harry Booras has shown us the ugliest side of the business."
"I [messed] up by over-estimating the amount of business they would do," Booras said, adding that he hadn't factored in heavy competition from the Boston Calling multi-band bill taking place last weekend at Harvard Stadium. "It may not have been a good call."
Advance sales were not robust — just 400-500 tickets. "I'm losing money," Booras said. "I couldn't even tell you how much, thousands of dollars."
Booras said the acts have banked deposits on their fee — generally half of the total — which they will keep. The Del Fuegos countered: "Despite Harry Booras recognizing that he caused the cancellation/postponement of the show, personally, Harry is refusing to honor our band's request to pay out half of our agreed upon fee in order to cover our costs . . . unless we commit to performing at a later date, with Harry again acting as promoter."
The Del Fuegos said the band was given an initial 20% deposit back in 2020 — when the show had originally been booked, then postponed because of the pandemic. That "does not come close to covering the cost of what we invested in time and money to prepare, rehearse, and travel for this show."
The Del Fuegos said Booras had emailed: "If you are willing to work with us, we will discuss your expenses and how we plan to make it up to you and the band as well as all of the fans if you'll agree to reschedule."
The Del Fuegos response: "What band, after a fiasco like this one we just experienced on Harry's watch, and without being paid expenses related to that fiasco, would quickly agree to another round of the Harry Booras treatment? We cannot in good conscience support the kind of promoter Harry has shown himself to be. … We will not participate in Harry's future efforts to celebrate his former club, The Channel."
Booras said he will offer refunds to fans who bought advance tickets.
"Clearly we were as surprised and disappointed as everyone else by this turn of events," said Fred Pineau, former Atlantics guitarist and currently with Little Billy Lost. He and the other three members of Little Billy Lost were the backline of the so-called Channel All Stars, which were backing Barrence Whitfield and Charlie Farren.
"We're all old pros who have seen just about every wrinkle in regard to shows going south for one reason or another," said Pineau, "but this one really stung as it was a celebration of that era. I love Harry Booras. We've always had a great relationship over the years … but there is a lot of anger and hurt feelings regarding the cancelation and the last-minute timing of it."