States move quickly to ban or restrict abortions following the Supreme Court ruling
With the Supreme Court's anticipated ruling in the Dobbs case, declaring that abortion is not a right protected by the Constitution, several states are moving swiftly to enact long-planned bans and restrictions to the medical procedure.
Most New England states have enshrined the right to abortion into law.
NPR has compiled updates from several states across the country:
Alabama
Alabama: In May 2019, Gov. Kay Ivey signed a bill into law that banned nearly all abortions at any stage of a pregnancy, unless a woman's life is threatened or there is a lethal fetal anomaly. The ban, however, was blocked by a federal judge. With Roe overturned, though, state officials say they would move quickly to challenge the federal judge's ruling.
Currently, Alabama does not allow abortion past the 20th week of gestation unless a doctor has determined either that the fetus is unviable or that carrying the fetus to term would cause death or severe and irreversible impairment to the woman.
The state also has a pre-Roe ban on abortion that was never repealed. State lawmakers have also passed an amendment to the state constitution that recognizes the rights of the unborn. Some believe this amendment could open the door to outlaw abortion completely now that Roe v. Wade has been overturned.
(Reporting from Mississippi Public Broadcasting)
Idaho
Nearly all abortions in Idaho are poised to be outlawed in 30 days after the U.S. Supreme Court Friday gave individual states the right to prohibit abortion.
Doctors found violating Idaho's law would face between two and five years in prison under a felony charge. Their medical license would be suspended for six months after the first offense, and it would be permanently revoked for any following offenses.
Adopted in 2020, Idaho's trigger law will only allow abortions in cases of rape, incest and if the mother's life is at-risk. But there are caveats to those exceptions.
(Reporting from Boise State Public Radio)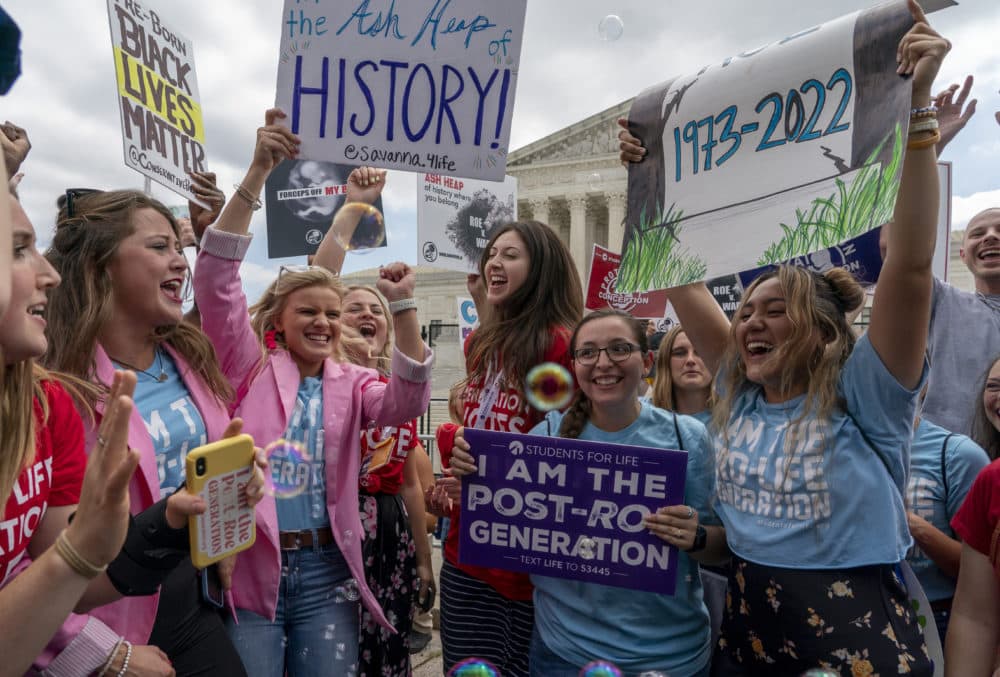 Louisiana
Louisiana is one of three states with a trigger law that goes into effect immediately without further action by the state Legislature. The law, passed in 2006, bans abortions completely.
On Tuesday, Gov. John Bel Edwards signed Senate Bill 342 into law, which updated the law to include exceptions for medically futile and ectopic pregnancies. No exceptions for victims of rape or incest are included. The new bill also stiffens the criminal penalties for abortion providers already outlined in state law, doubling the maximum sentences to 10 and 15 years, depending on when an abortion is performed during a pregnancy.
(Reporting from Mississippi Public Broadcasting)
Mississippi
Mississippi also has a trigger law in place, but unlike Louisiana, it will require certification from state Attorney General Lynn Fitch before going into effect — one of seven states in this situation.
(Reporting from Mississippi Public Broadcasting)
Missouri
In 2019, the Missouri General Assembly passed House Bill 126, which contains a so-called "trigger ban" prohibiting nearly all abortions in the state.
As KCUR's Dan Margolies reports, that ban goes into effect as soon as the governor or attorney general certifies that Roe has been overturned, or the legislature enacts a resolution to the same effect.
Texas
Texas is one of 26 states that has laws in place now that would ban abortions, according to a study by the Guttmacher Institute, a nonprofit research organization on reproductive health. Surrounding states Oklahoma, Arkansas and Louisiana also have near-total bans in place now that Roe is overturned.
Texas already banned abortions around six weeks back in September 2021 when SB 8 went into effect, which also allowed private citizens to sue anyone helping a person access abortion care. Thousands of Texans went out of state to get abortions since then, with clinicians in Texas helping to connect patients with services. The Supreme Court decision in Dobbs v. Jackson Women's Health Organization means all Texans seeking abortions will have to travel hundreds of miles to neighboring states like New Mexico.
Georgia
The Georgia attorney general's office has filed a court request with the 11th Circuit to permit Georgia's "heartbeat" law to take effect.
The state's measure, which had been on hold since it passed in 2019, prohibits nearly all abortions after six weeks.
"I believe in the dignity, value and worth of every human being, both born and unborn," Attorney General Chris Carr said in a tweet.
"The U.S. Supreme Court's decision in Dobbs is constitutionally correct and rightfully returns the issue of abortion to the states and to the people – where it belongs," he added.
South Dakota
South Dakota Governor Kristi Noem says that as of today, "all abortions are illegal in South Dakota 'unless there is appropriate and reasonable medical judgment that performance of an abortion is necessary to preserve the life of the pregnant female.' "
In addition, Noem says she plans for a special session later this year.
Kentucky
Kentucky Attorney General Daniel Cameron says now that the Supreme Court has overturned Roe v. Wade, most abortions are now banned in the commonwealth.
In a statement released Friday, Cameron announced that Kentucky has issued an advisory on the commonwealth's "Human Life Protection Act," which was passed in 2019.
Under that law, no person may "knowingly cause or aid in the 'termination of the life of an unborn human being.' " The law says performing a prohibited abortion is a felony. Abortions to save the life of the mother would still be permitted.
Kansas
The country is now covered with a state-by-state patchwork of differing abortion laws. Some states could follow today's ruling by enacting more restrictive laws — including Kansas. But the Sunflower State will first need to change the Kansas Constitution before it can pursue them.
Abortion rights in Kansas currently fall under the protection of a 2019 Kansas Supreme Court ruling that found the state constitution includes the right to an abortion. But that ruling spurred the Republican-dominated Kansas Legislature to push for a change to the state constitution.
Kansas voters will decide on Aug. 2 whether to amend the state constitution with a provision that says it doesn't promise access to abortion. All Kansas voters may cast a ballot on the issue in that primary, regardless of whether they're affiliated with a party.
This article was originally published on June 24, 2022.