In Boston, protesters express fury and fear at Supreme Court's overturning of Roe
Resume
"Keep abortion safe and legal." "We dissent state-enforced pregnancy."
More than a thousand protesters clutched hand-drawn signs and shouted their disgust as they gathered in downtown Boston hours after a history-making Supreme Court ruling upended people's constitutional right to abortion Friday.
Though abortion will remain legal in Massachusetts, many demonstrators expressed fears that people in other states will face grave harm now that high court has officially reversed Roe v. Wade. The 1973 landmark case had ensured the right to an abortion throughout the U.S. until Friday.
As of Friday evening, abortion was made illegal in at least nine states, with several other states with so-called "trigger laws" expected to collapse access to the medical procedure within days.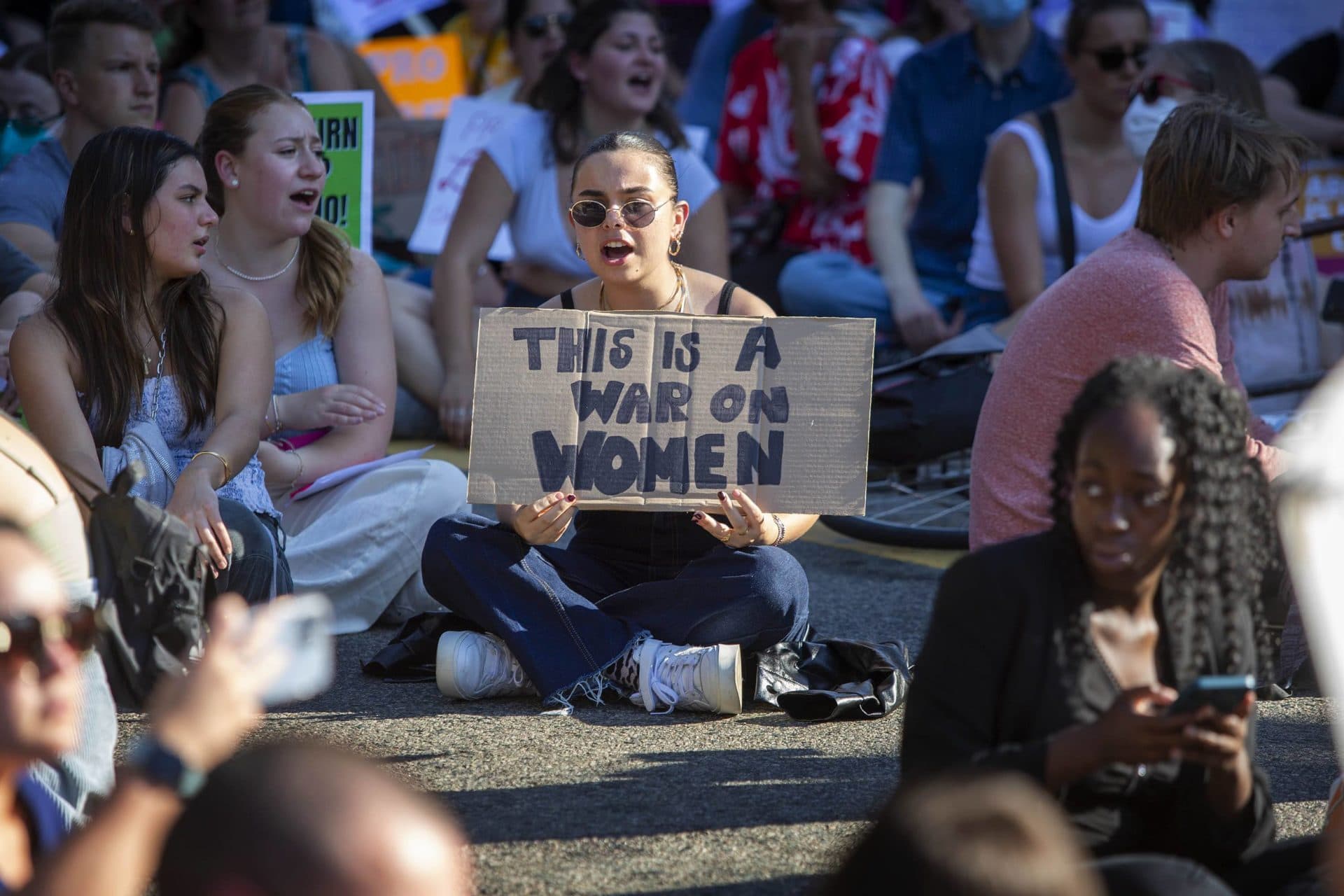 Massachusetts' all-Democratic congressional delegation decried the decision, but Roxbury resident Emilia Morgan said that's not enough.
"In Massachusetts, they're complicit," she said. "They're not calling for the things we need to win back Roe, and that's not good enough. ... They've had 50 years to codify Roe [into federal law] and they haven't done it."
Theresa Kane, of South Boston, said she never thought this day would come.
"I'm really angry over this ruling," she said. "This is very important to women to young women and women should be able to make up their mind of what they want to do with their bodies."
Erica Scott-Puopolo, 37, of Dorchester, was one of many on the Common Friday. She carried a sign reading, "An abortion saved my life." She said she underwent an abortion 10 years ago after an ectopic pregnancy.
She said she spent most of the day crying at the news.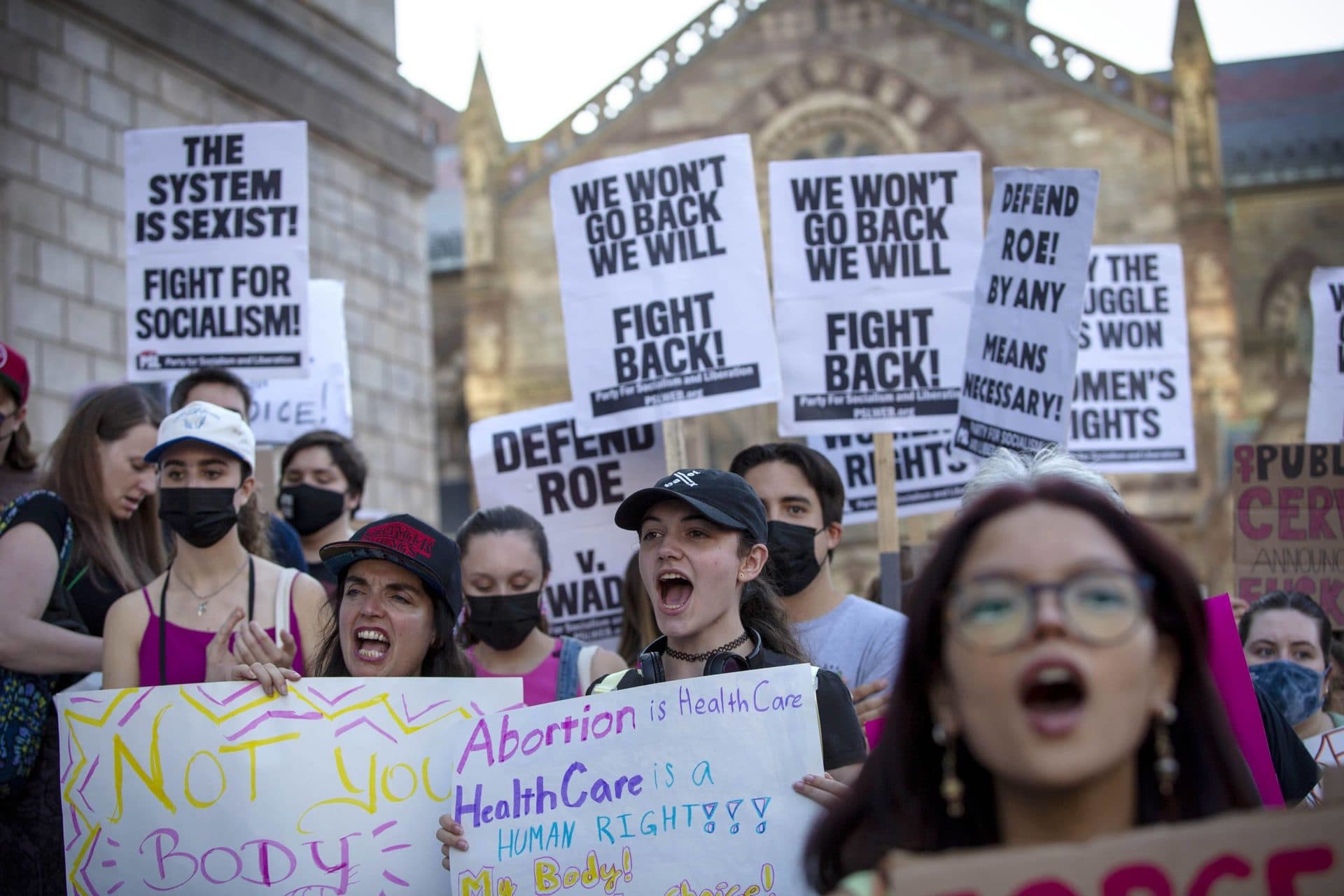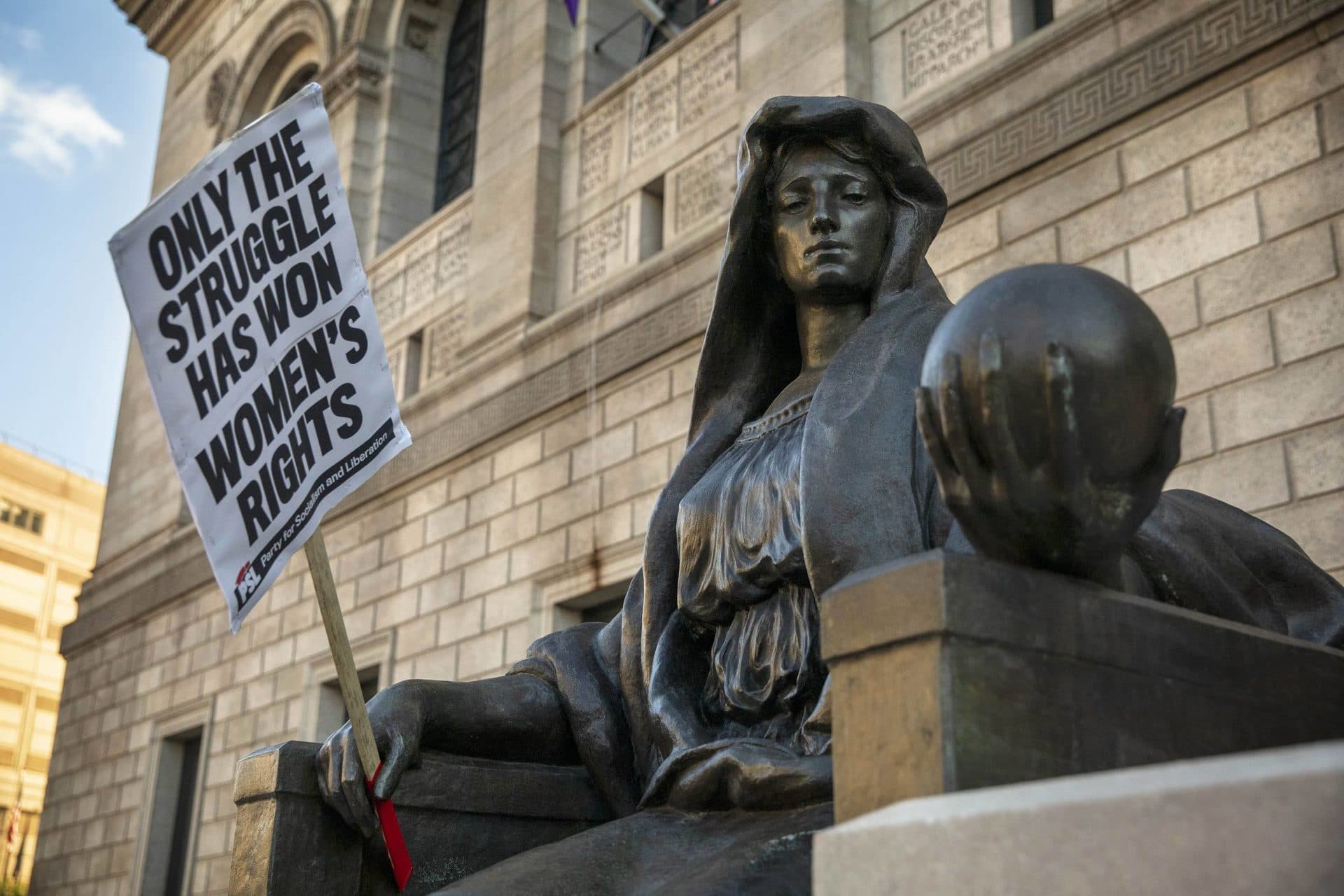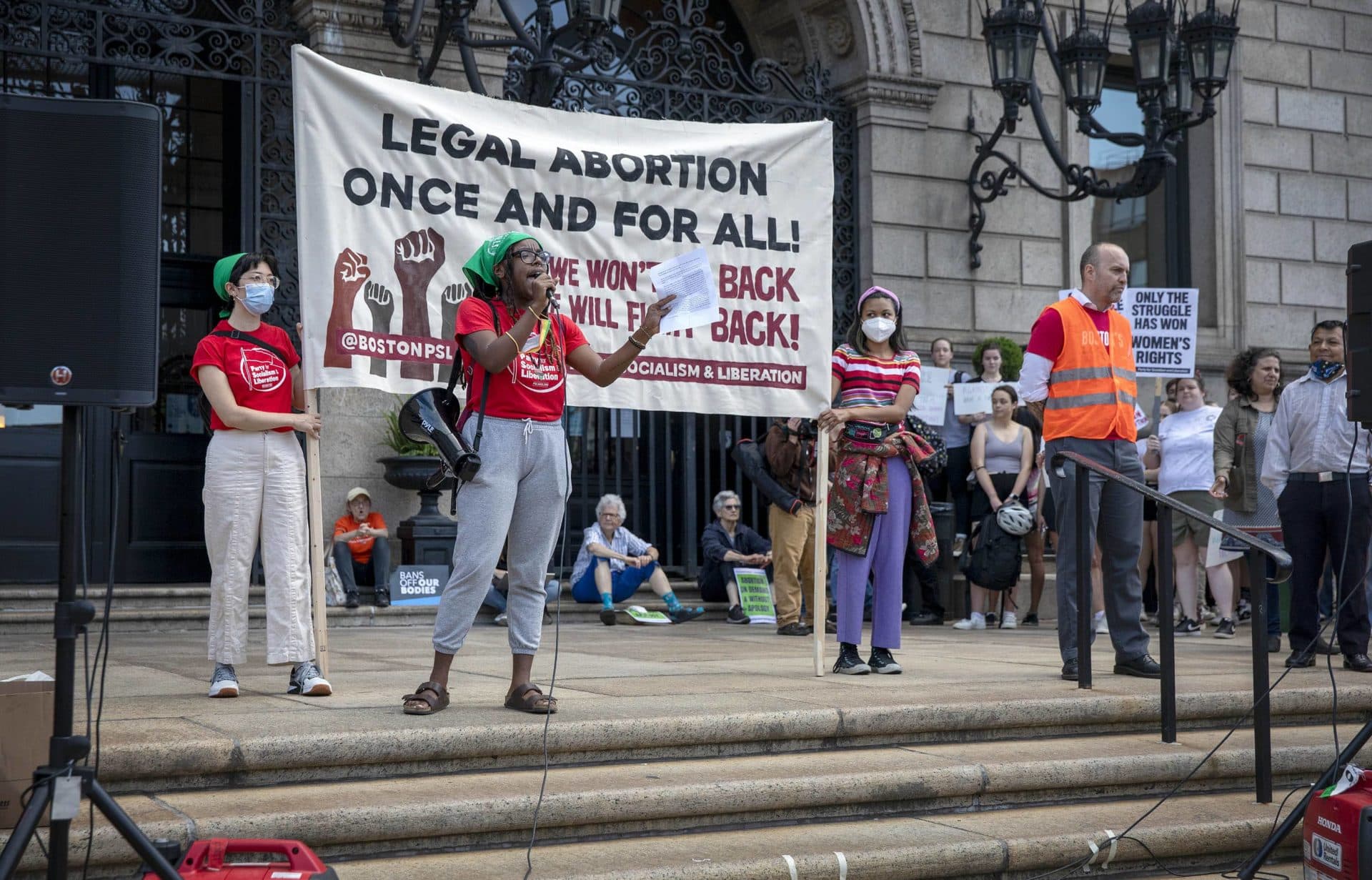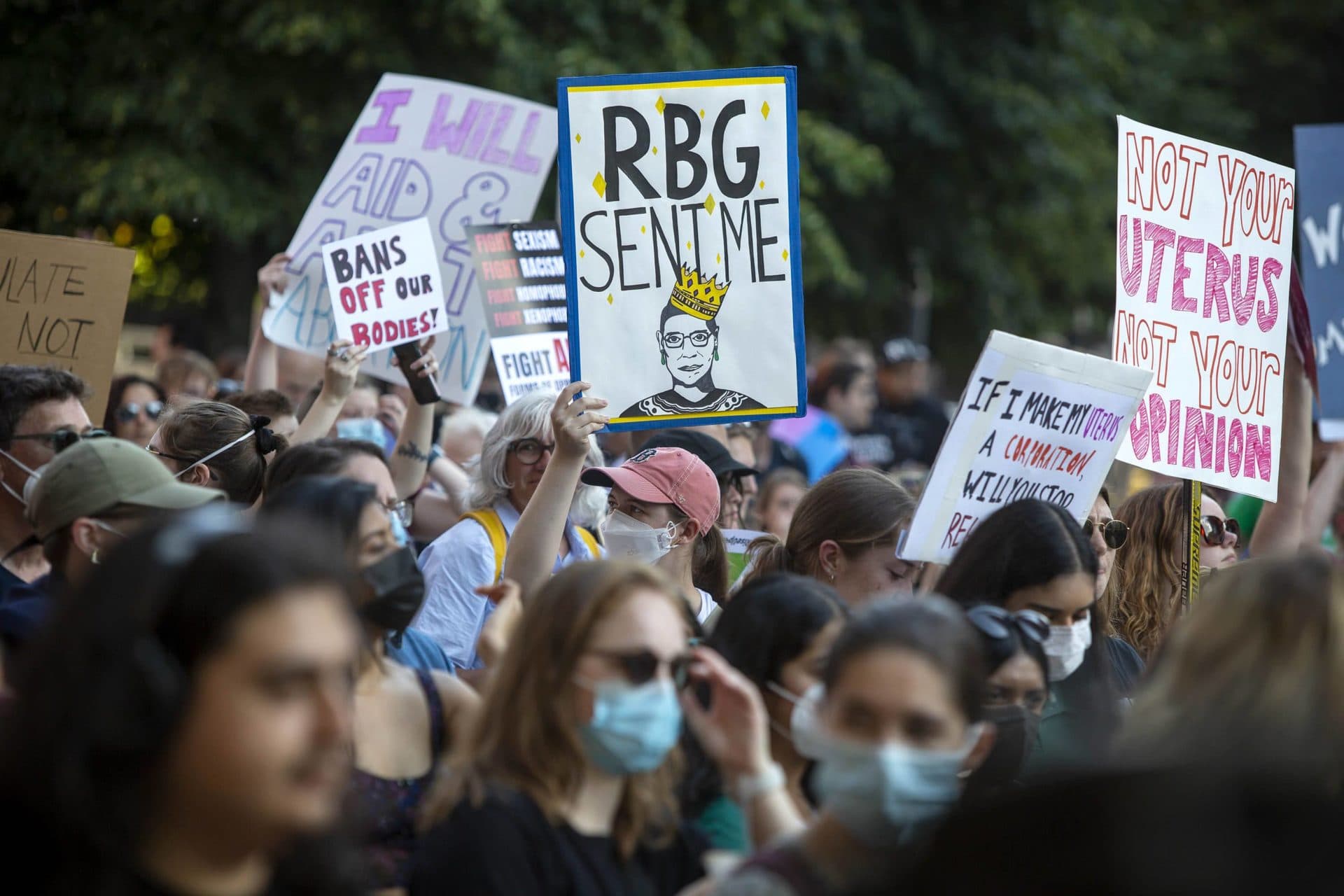 WBUR reporters Cristela Guerra and Simón Rios contributed to this piece.