Justice Dept. 'will use every tool at our disposal to protect reproductive freedom,' attorney general says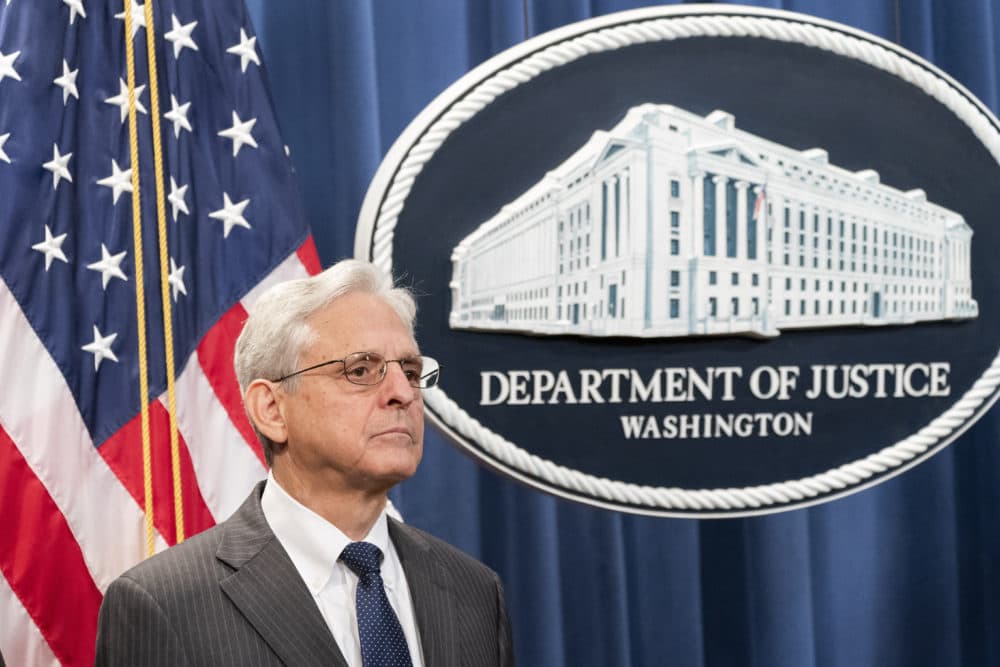 Calling the Supreme Court decision to overturn Roe v. Wade "a devastating blow to reproductive freedom" that will "have an immediate and irreversible impact on the lives of people across the country," Attorney General Merrick Garland said the Justice Department will work to enforce laws and regulations on reproductive rights.
He also said that the department will not tolerate violence or threats of violence against women seeking abortion.
"The Justice Department will use every tool at our disposal to protect reproductive freedom. And we will not waver from this Department's founding responsibility to protect the civil rights of all Americans," Garland said in a lengthy statement.
Citing the Freedom of Access to Clinic Entrances Act that prohibits anyone from obstructing access to reproductive health services, Garland said the Justice Department will continue to protect healthcare providers and individuals in states where those services remain legal.
It also will work with other arms of the federal government to preserve access to reproductive care, Garland said. He added that states may not ban use of mifepristone, a drug used to end early pregnancy, based on disagreement with the FDA's judgment on its safety and efficacy.
Garland also said federal agencies may continue to provide services and states "cannot impose criminal or civil liability on federal employees who perform their duties in a manner authorized by federal law."
"The Department strongly supports efforts by Congress to codify Americans' reproductive rights, which it retains the authority to do. We also support other legislative efforts to ensure access to comprehensive reproductive services," Garland said.
This story was originally published on NPR.org.