Rita Hester mural in Allston nears completion
Rita Hester's gaze remains unapologetic. She has always been larger than life. A new mural in Allston honoring her legacy is almost complete.
Hester's murder in 1998 spurred the creation of Transgender Day of Remembrance and a movement for black trans lives that continues to resonate more than two decades later. Her family traveled from Hartford this week to see the mural's progress and meet members of the community Hester loved.
"Oh, my gosh. I just cried [when I saw it]. It's so beautiful," said Kim Hester, Hester's younger sister. "She'd have been so proud."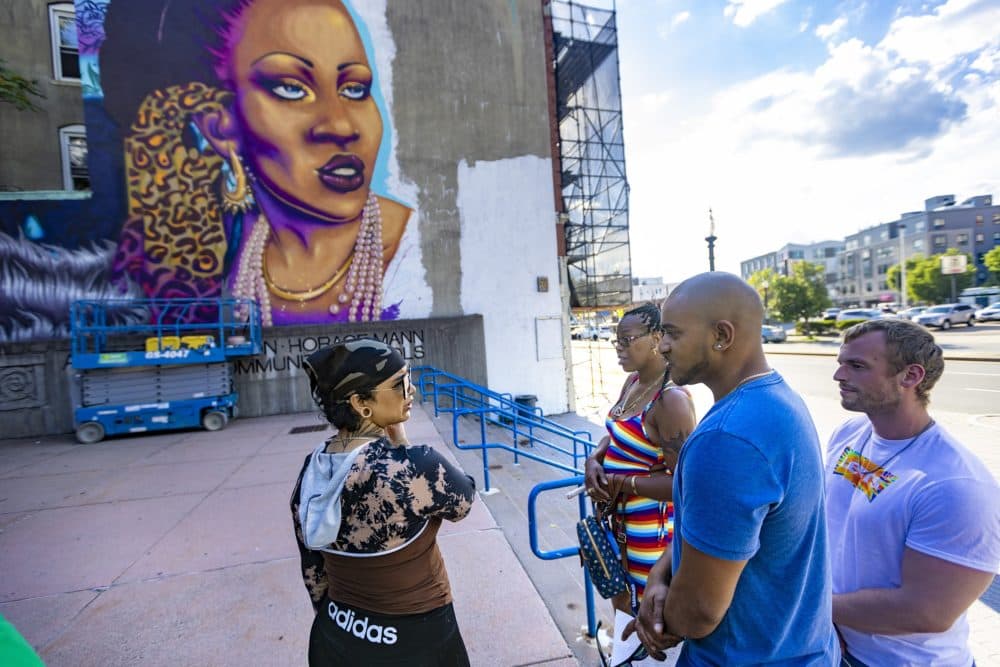 The city of Boston commissioned artist Rixy to create the mural as part of the city's Transformative Public Art Program. It's located at 506 Cambridge St., adjacent to the Jackson/Mann K-8 school. Rixy painted Hester draped in shades of purple and the cheetah print she loved. Her portrait gazes out upon Brighton Avenue toward the Model Cafe where regulars still remember her smile.
"Rita was one of the nicest people you could ever meet," said George Anthony, longtime owner of the Model Cafe. "We haven't forgotten. We'll always remember Rita."
Next to her image, Rixy included the words of a poem Hester wrote called, "In the eternal portrait of hope." Her nephew, Taufiq Chowdhury read it out loud for the community to hear.
"Look to me, my children, and know that I care,
Know I am a force, that I will always be near.
Be strong, my beautiful family, never let your spirit bend.
This is not your final destiny, for in the light awaits a friend.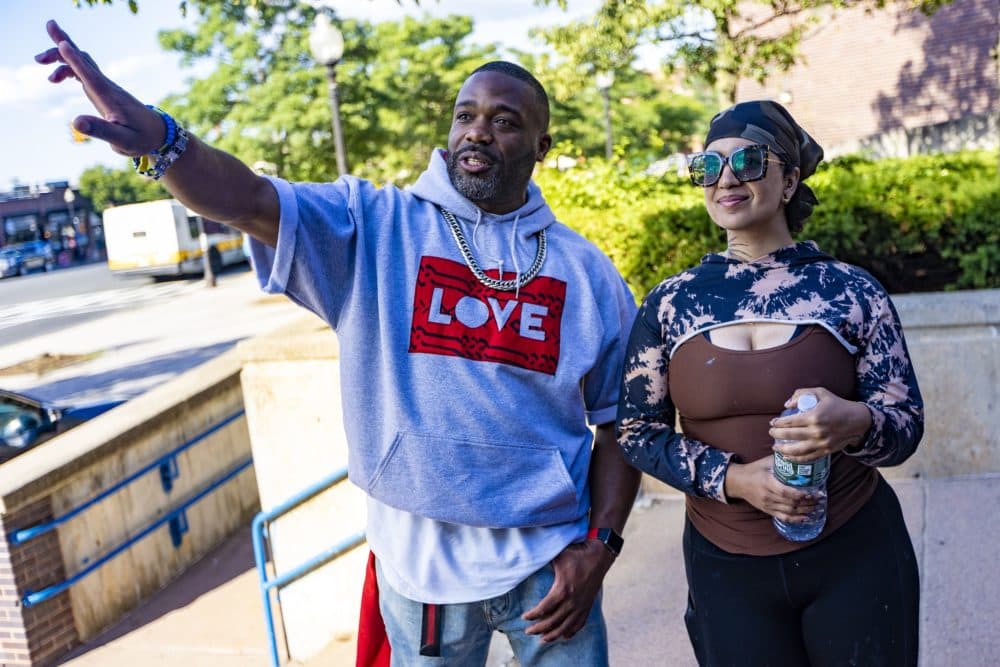 Following the artist's talk this week, friends and family gathered at the Model Cafe to share stories, sing, and dance in Hester's memory. Eve Cara, a longtime DJ, said Hester was beloved.
"To be able to see her [mural] from the DJ booth is something else," Cara said. "Some nights when I'm here, I play my last song and people give me an ovation. I wish she was here to see that … She was like my big sister."
The Transgender Emergency fund has started a scholarship in Hester's honor. The fund will award $2500 will go to four low-income, Black transgender women pursuing a post-secondary degree, certificate, or accreditation, and $1,000 will go to three low-income, transgender women of any race pursuing a post-secondary degree, certificate, or accreditation. Applicants can apply online.