Remembering punk rock club The Rathskeller and owner Jim Harold
As the news began to filter out earlier this week that Jim Harold, the former owner of the Kenmore Square punk rock club the Rathskeller — better known as the Rat, had died July 31, the memories flooded in. About Harold and the dark, dingy and delightful club he owned from 1973 to 1997.
"I'll always be grateful to Jimmy Harold for giving us that chance and allowing us to prove ourselves," said The Cars guitarist Elliot Easton. It's one of the places the band honed its craft, Easton calling it "crucial to The Cars development both as a live band and as a step towards the critical recognition leading to our being signed to Elektra Records. He was always a warm and friendly presence, welcoming us to the club whether we were playing there or not. It really was the clubhouse for all the bands that were coming up in that era. A golden time."
Those thoughts were echoed by many this week.
The Rat, a basement club with a tangy street-level restaurant called the HooDoo Barbecue, morphed into the epicenter of Boston's punk rock scene, this city's equivalent to New York's CBGB.
Among the early Boston bands that made the Rat their clubhouse: DMZ, Third Rail, The Atlantics, the Nervous Eaters, Unnatural Axe, the Neighborhoods, and Willie Alexander and the Boom Boom Band.
There was a pipeline between CBGB and the Rat, with New York bands like Talking Heads, Ramones, Suicide, The Cramps and Dead Boys coming north and Boston bands heading south. When English bands first hit the U.S. — The Police, The Jam, The Damned, The Stranglers, The Fall, Gang of Four — CBGB and the Rat became their staging grounds. "The Rat reeked of old beer and had wet, beer-soaked, wall-to-wall carpeting on the floor," recalled Talking Heads drummer Chris Frantz. "It was a cellar after all, damp and stinky with low ceilings. The Rat was a dive and proud of it."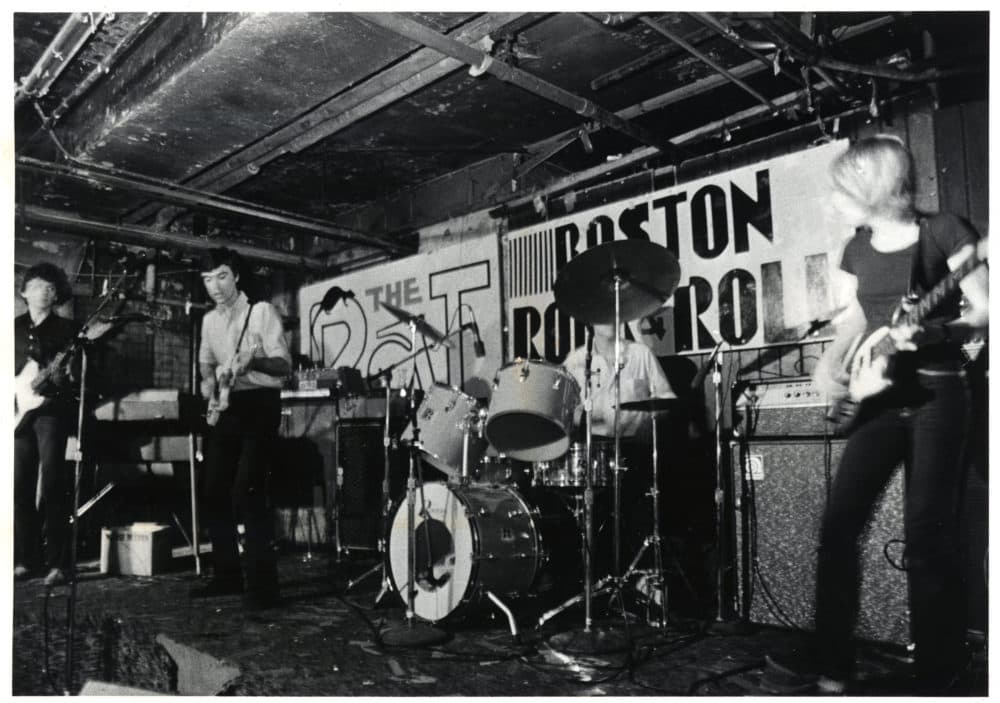 Creating a punk rock nexus wasn't exactly Harold's original intention. When he took over the space from the owner of the previous club, T.J.'s, where he worked, the club mostly had cover bands. When I asked him, six years ago, Harold said his intention was this basic: "To make money. I had some good background experience in that." Over time, his properties at the location also included the Bertha Cool clothing shop, the Strawberries music store, and a martial arts studio.
"Jimmy took a chance," said Oedipus, who deejayed the country's first punk rock radio show in 1975 at WTBS (now WMBR) and later went on to become DJ and program director at powerhouse rock station WBCN. "Jimmy certainly didn't know the music and it wasn't his type of music. Our music, it lived on the edge, and Jimmy tolerated it all and welcomed us all. He always had this look of amazement in his eyes. He couldn't quite comprehend it, but he saw we were having a good time and the bar was making money."
"It was our scene," said Oedipus, "and Kenmore Square was rough and tumble and so exciting. It was music only a certain amount of people gravitated to; it had this edge of danger around it."
"It was music only a certain amount of people gravitated to; it had this edge of danger around it."

Oedipus
Among the Boston bands, many found a home at the Rat as well, some of them — such as '80s bands 'Til Tuesday, O Positive and the Del Fuegos, and '90s bands like Mighty Mighty Bosstones and Dropkick Murphys — going on to wider fame and acclaim.
Were there disputes and fights? Certainly. The club's booker in the early days, Alan Rotberg, who said Harold had "a heart of gold," admitted there were times when bands were shorted or the bouncers got, shall we say, overly aggressive. "A lot of that negativity Jim never knew about," said Rotberg. "He once said to me, 'I'm in the forest and didn't see through the trees.'"
And, yes, there were rats: Former WFNX DJ Bruce McDonald recalls an audition at the club with his teen punk band, and "as we crashed into our first number, a pack of rats poured out from under the stage." The Rain Parade's Matt Piucci added the club "was well-named… When we arrived for soundcheck the staff was lighting incense everywhere to cover the smell of dead rats…It just made it smell worse."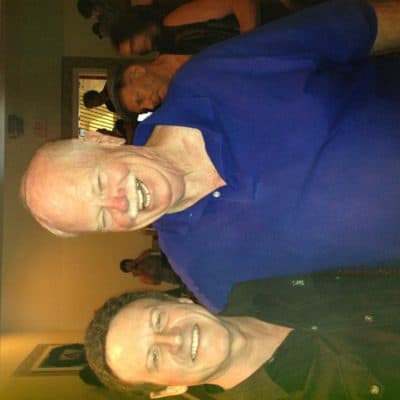 Yet, for a club that was so downscale and dilapidated in its appearance — its cramped, graffiti-festooned dressing room, restrooms that were legendary for their filth and open doors (Oedipus: "Vile, despicable, disgusting") — it had an A-level sound system and a great house soundman, Granny Weidman.
This was the defiant and unapologetic era of sex, drugs and rock 'n' roll. Some of it onstage, some of it under the table or on the back stairs outside the club. Rules were not necessarily there to be followed.
Promoter Joel Feingold recalled a night when he and pals were drinking around 3 a.m. at the Hoodoo Barbecue. "Jimmy walks in and sees the small crowd drinking his booze and jeopardizing his license," said Feingold. "He picks up a wine glass with his teeth, snaps off a chunk and crunches it up. Then, he spits it back out into the glass. The remnants of what was white wine turned pink. Jimmy said 'Get the f--- out.' You never saw the Rat empty faster."
Six years ago, I was visiting Harold, who had been an offensive lineman playing football at UMass Amherst, at his home in Medford. I asked him about all the wanton misbehavior of yore. "I laugh at this all now," he told me. "At the time, I didn't laugh at them. There were all kinds of weird things happening. Now, I think it's fine."
Tragedy plus time equals comedy, I said.
"Maybe," Harold responded, not completely convinced, "but at the time it's a crisis."
Unlike CBGB owner Hilly Kristal, Harold did not relish the limelight. "In late 1977, Jimmy stepped back and faded into the background," said Mach Bell, singer for the glam-rock band Thundertrain, "and cleverly hired his jazz musician friend, Mitch [Cerullo], to work as doorman at the top of the staircase leading to the underground showroom. Mitch became the de facto 'face of the Rat.'"
"Anyone who became part of the Rat family was treated like family by Jim."

Kathei Logue
Offsite, Harold was a big friends and family man. He organized ski trips to his lodge at Loon Mountain, New Hampshire; he had Red Sox season tickets for decades and brought pals to games; he took many rocker friends out on his boat, a Grand Banks trawler called Liberty moored in East Boston, usually with ample supply of his favorite beverage, Miller Lite. Sometimes, Harold's excursions were around Boston Harbor, other times up and down the Atlantic coast or to Bermuda.
"Anyone who became part of the Rat family was treated like family by Jim," said Kathei Logue, who booked the club during part of the '80s. "And just like any family sometimes there would be yelling, sometimes tears, but most of the time lots of laughter."
Lilli Dennison moved to Boston in November 1979, when she was 20. "The Rat was famous, the place to be," she said. "I came there the first day I went to Boston and got a job. Getting a cocktail waitress job at the Rat in those days felt like I got a lead in a Broadway play.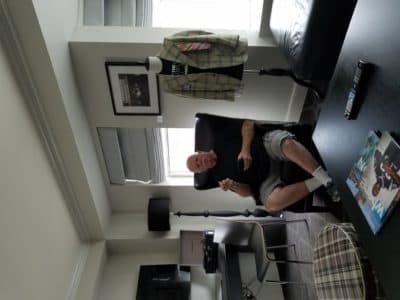 Ralph Fatello, guitarist of the Vinny Band, first played the club in 1977, a highlight being when Harold tapped them to open for The Police in 1978. "The last time I played the Rat was May 20 of 1995," Fatello said. Harold had invited his band to play a tribute show. "At the end, I looked at him, and said for the first time 'Jimmy, I love you man.' He looked at me and without any hesitation, said the same: 'I love you too, Ralph.' Back in the days of punk, none of us were saying that. But as we got older, we got a little softer."
By early 1997, the club was losing steam. The head bartender, the late Brian Stoker, wanted to buy the club and revitalize it, but was turned down by Harold, who said "he had other things in mind," Stoker told me at the time. Kenmore Square property values were escalating. (The whole area is now unrecognizable from what it once was.)
On Nov. 15, 1997, the Rat went down in a blaze of semi-glorious, gnarly self-destruction. Hardcore punk band Gang Green closed the night. Parts of the wall came down, torn off in pieces, tossed helter-skelter. Singer Chris Doherty exhorted the crowd to rip the place apart, barking "I can't tell anybody to calm the f--- down 'cause no one's gonna get banned for life!"
This "banned for life" thing was a threat Harold would make every so often to a misbehaving band or audience member. Around the time Doherty was ranting, Harold was upstairs, trying to get someone to pay him $30 for a fake rat, part of the club's décor. Downstairs, Stoker was manning the packed bar. He had run out of free vodka, and asked customers, "Is free gin OK?" (It was.) Someone had scrawled this on the men's room wall: "Rat, R.I.P."
The upscale Hotel Commonwealth was to come in shortly and Harold would do well with that sale of the property. The hotel created the pricey Rathskeller Suite (currently between $543 to $1,130 a night) with memorabilia from the club. More than a few back-in-the-day punks have rolled their eyes at that.
In the fall of 2017, the hotel threw a Rat party for old bands, patrons and employees, celebrating the release of a DVD documentary about the club, "Live at the Rat Suite" and a re-release of the "Live at the Rat" album on CD.
Although Harold had health issues in recent years, Billy Connors, Harold's best friend said, "I saw him at the Nervous Eaters show at the Porch [club in Medford] six weeks ago and he looked fantastic."
Harold's family, which includes his wife of 31 years, Mary Ann Harold, three children, four stepchildren and 11 grandchildren, chose not to discuss his cause of death.
Several people I talked with noted Harold's imposing presence and walrus-like appearance. "A lot of people thought of Jim as an old crusty bastard and it was a reputation well earned," Connors said. "But I was aware of Jim's big heart. He helped a lot of down-and-out musicians when they needed it. He was one of the most soft-hearted guys I ever met. The crusty guy act was just that, an act. He was a good, generous man."
"He helped a lot of down-and-out musicians when they needed it. He was one of the most soft-hearted guys I ever met."

Billy Connors
Harold's youngest daughter, Fawn Harold, concurred. "I know he was intimidating to some people, but he was very compassionate," she said. "And as a grandfather, he was amazing — the smile on his face when he looked at one of our kids! People didn't always see that."
Harold, who turned 79 on May 3, posted a photo on Facebook at the end of that month. The shot he took was of Boston Harbor, a lighthouse in the distance. He captioned it with one word: Happiness.