Purple flags mark Mass. overdose deaths over last decade
Thousands of purple flags are planted on Boston Common's Liberty Mall in front of the State House to honor the Massachusetts residents who died over the past 10 years from drug overdoses.
Deirdre Calvert, the director of the Bureau of Substance Addiction Services for the Department of Public Health, said she hopes the 20,000 newly planted flags will bring overdoses and addictions to the forefront.
"Remembrance, memories, awareness, compassion; that maybe this visual representation will startle people; maybe that this is how many lives we just lost in the last 10 years, so whatever this means to people, I just hope it means something," Calvert said.
Calvert said tables are also set up on the common for people to access treatment information and ways to get help.
Overdose Awareness Day is officially on Wednesday, Aug. 31.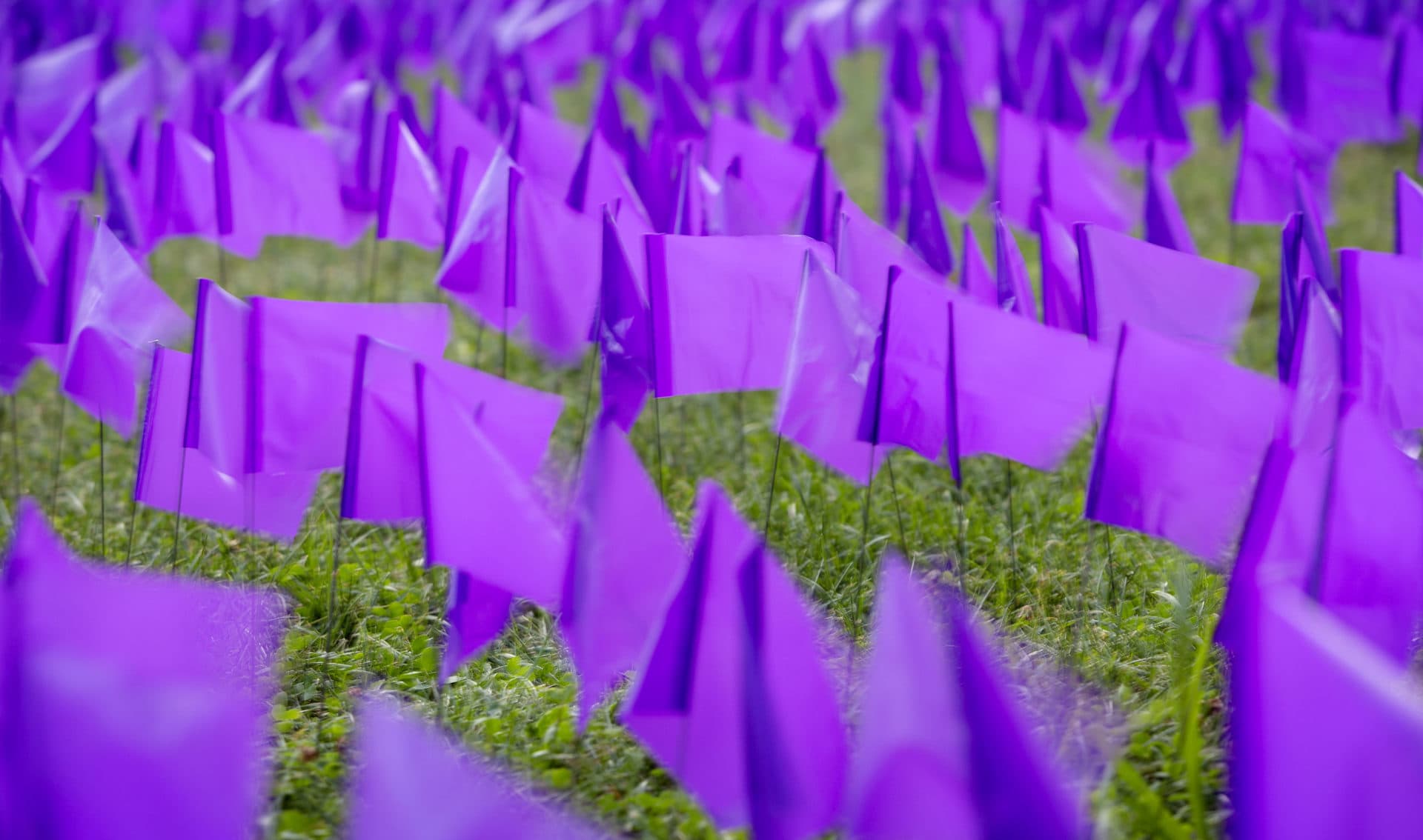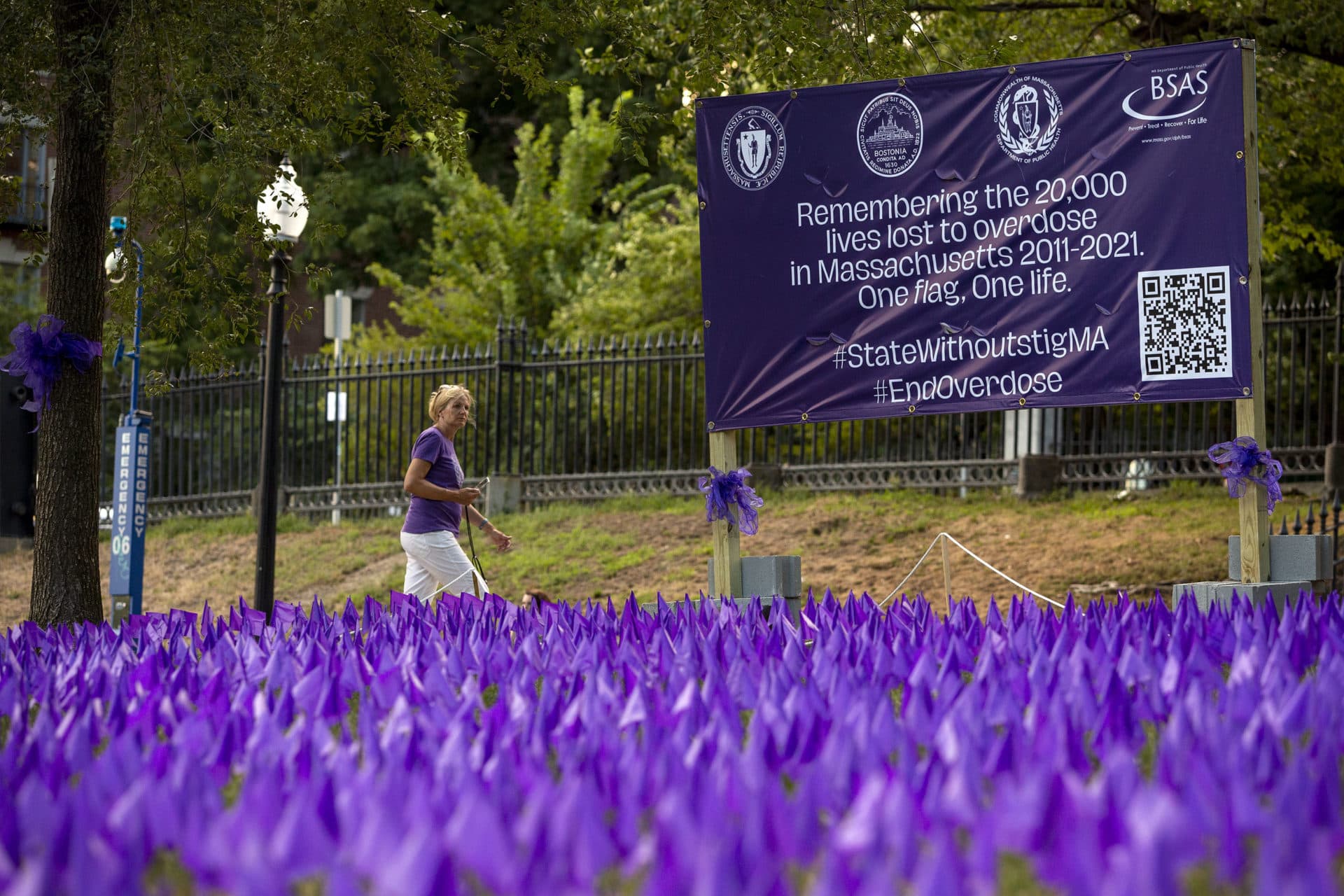 With reporting from WBUR's News Desk