The WBUR Read-In: The cost of higher education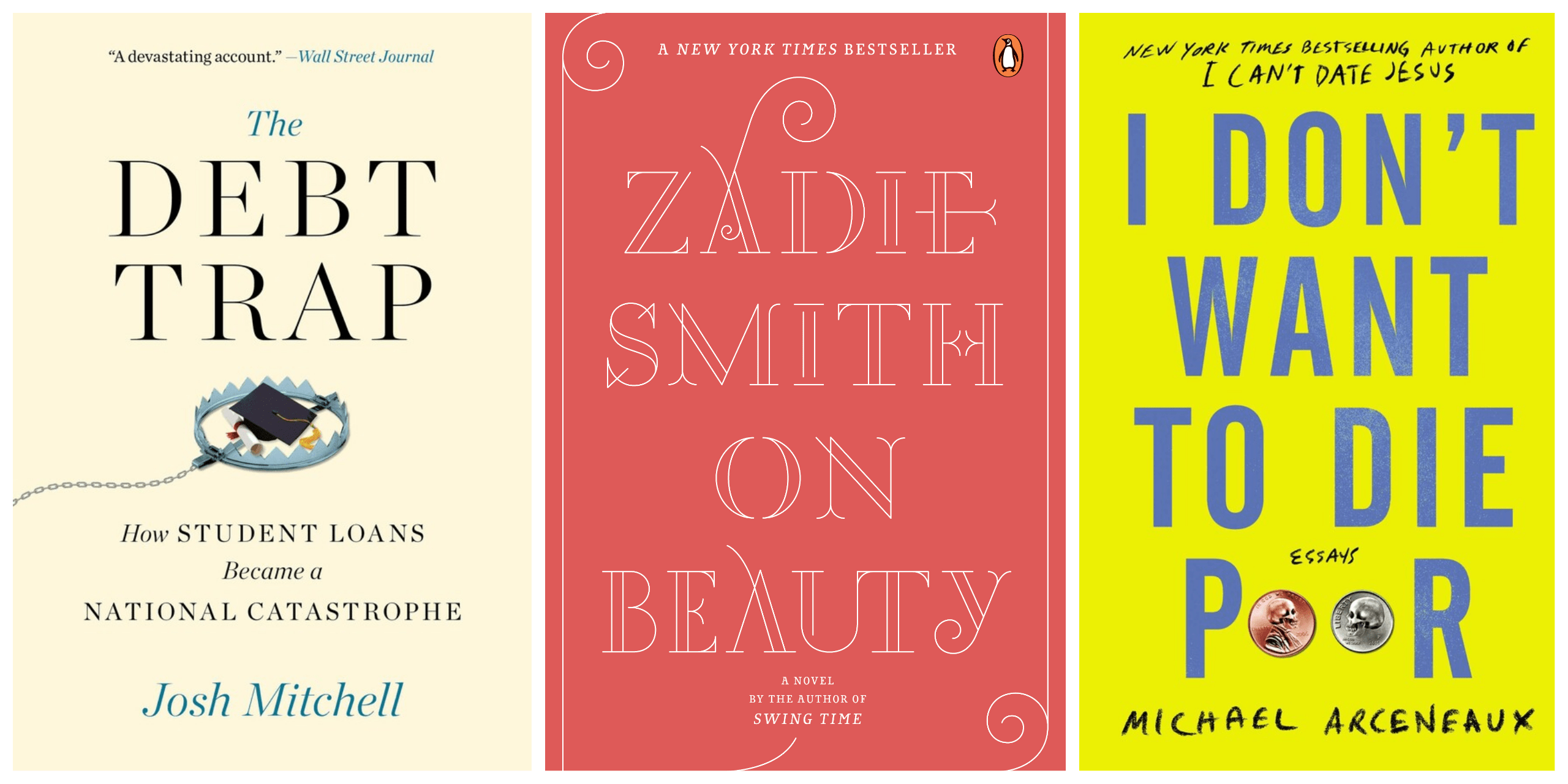 The end of August marks many things. Summer is in its slow wind down into fall, and one of the tell-tale signs is the almost sudden emergence of backpacks. I'm a neighbor to a few large freshman dorms, and last weekend served as a startling reminder that a new season is coming, whether I like it or not. Parents with bags from Bed Bath & Beyond and boxes labeled with things like "Jeremy Winter Clothes" blocked the sidewalks while soon-to-be students stood nearby. However, universities have been in the news for more than just the back-to-school season this year.
On Aug. 24, President Joe Biden announced that he would cancel up to $10,000 in student debt for those making less than $125,000 and an additional $10,000 in loan forgiveness for Pell Grant recipients. No matter how you feel about the subject, this is a big deal. Americans as a whole owe $1.75 trillion in student loans, and the average federal student loan debt is $36,510. This new initiative will shave off a good chunk of what people owe. It could be life-changing, at least for those who have already finished or attended some school.
For those who are just starting school, it's a different story. While college enrollment has climbed in this century, so has tuition. The price of university has risen faster than inflation over the past few decades, and in many cases, especially for advanced degrees, prices are shocking. Last week, The New York Times reported that at the turn of the century, the average cost for college tuition hovered around $13,000 and today it sits at $22,700. Partial debt cancelation is a great step, but hopefully, it's only the first. This week, I have recommendations for books about the creation of student loans and the social class inside of higher education.
By Josh Mitchell
In the introduction to this book, Josh Mitchell lays out one of the biggest nationwide challenges of our time very simply: "A college degree once led to higher wealth. Debt has eroded that advantage." This book is the product of 8 years of reporting, and it seeks to answer the question of how we let this happen. To do this, the author goes back to the creation of student loans. Mitchell turns a complex subject, one easily cluttered with numbers and statistics, into a series of compelling narratives. My favorite section was "Our Greedy Colleges," which lays bare just how complacent, and at times sinister, universities have acted over the years regarding price gouging and student selection. However, Mitchell doesn't only cover the institutions involved. He weaves in the stories of real people who have become trapped under the weight of debt. This book is evidence that American higher education needs an overhaul.
---
By Zadie Smith
The academic or campus novel has become a genre of its own since the midpoint of the 20th century. However, it seems that in recent years their popularity has soared. Campuses allow for a perfectly contained setting where almost anything can happen. They're fun to read too. Zadie Smith's "On Beauty" is loosely based on novelist E. M. Forster's "Howards End," a look at class and contemporary politics. This novel follows two feuding families. However, the setting of the fictional Massachusetts college of Wellington is particularly interesting. The university setting allows Smith to dissect race and class through a rarely-examined lens. She asks questions about what it means to be an intellectual, how our backgrounds shape our relationships with one another, exclusivity and the role of academic institutions in modern life.
---
By Micheal Arceneaux
In this collection of essays, Arceneaux lets it all hang out. Conversational and sensitive, the author tells us what it's like to be gay, Black and working-class with the added bonus of student loans hanging over his head. The light moments in this book work nicely as a supplement to "The Debt Trap," although it gets serious at points, too. "The greatest fear—the one that has controlled so many of my decisions—is that one day I may fall far behind on payments, so much so that I will default on my loans, destroy my financial well-being, and take my mother down with me," says Arceneaux. This book is a moving and entertaining read that says the quiet part out loud.
---
Additional Reading (and listening):