Boston's Mayor Wu announces investment in trees for cooling, flood reduction and beauty
Boston will more than triple the number of city employees focused on trees, from 5 to 16 people, and create a new forestry office in an effort to expand tree coverage in the city. An urban forestry report out today says 27% of the city is covered by trees, on average. But the canopy varies from just 7% in East Boston to 43% in Jamaica Plain.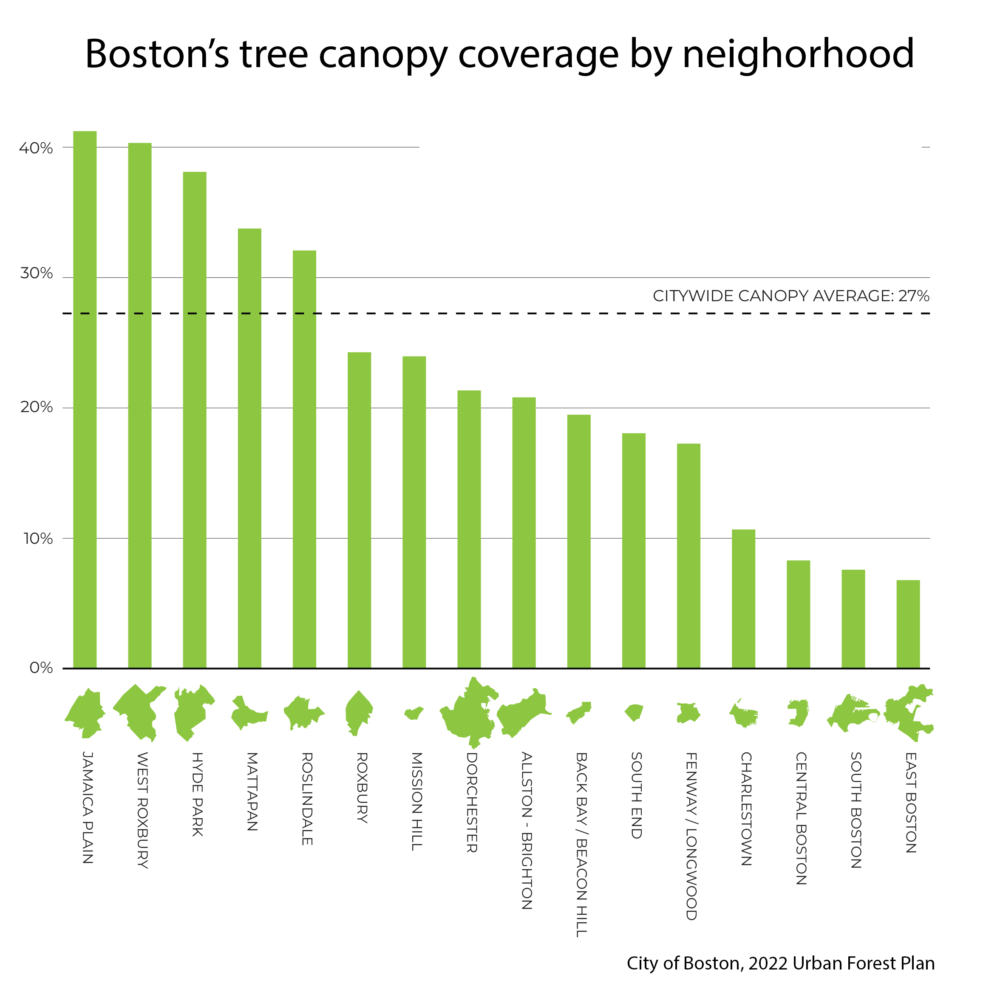 That disparity contributes to a 10-degree difference in day and nighttime temperatures and puts residents in hotspots at greater risk for heat related illnesses. A lack of trees also increases the risk of flooding, is linked to higher crime rates and worse mental health.
Mayor Michelle Wu says this investment in more staff to care for the city's 38,000 trees and plant more will focus on neighborhoods most in need.
"In the city of Boston, this is our best green technology to fight heat, make us resilient and make our communities beautiful," Wu said.
David Meshoulam, who co-founded the Boston advocacy group Speak for the Trees, says the expanded staff and tree plan puts Boston "on the forefront of the national urban forestry movement."
"My one concern is that the plan lacks metrics to track successes and challenges," Meshoulam said in an email, "so the city and its partners can adjust work and priorities."
Wu announced the forestry initiative at Harvard's Arnold Arboretum, a space Wu says she often goes to find sanctuary.
The Arboretum is contributing 10 dawn redwoods to Boston's forestry program. The city's Chief of Environment, Energy and Open Space, Rev. Mariama White-Hammond, says she isn't sure yet where the redwoods, which can grow to 100 feet, will be planted. But White-Hammond joked that "they won't be street trees."