Eversource seeks 43% rate hike for electric customers in Mass. this winter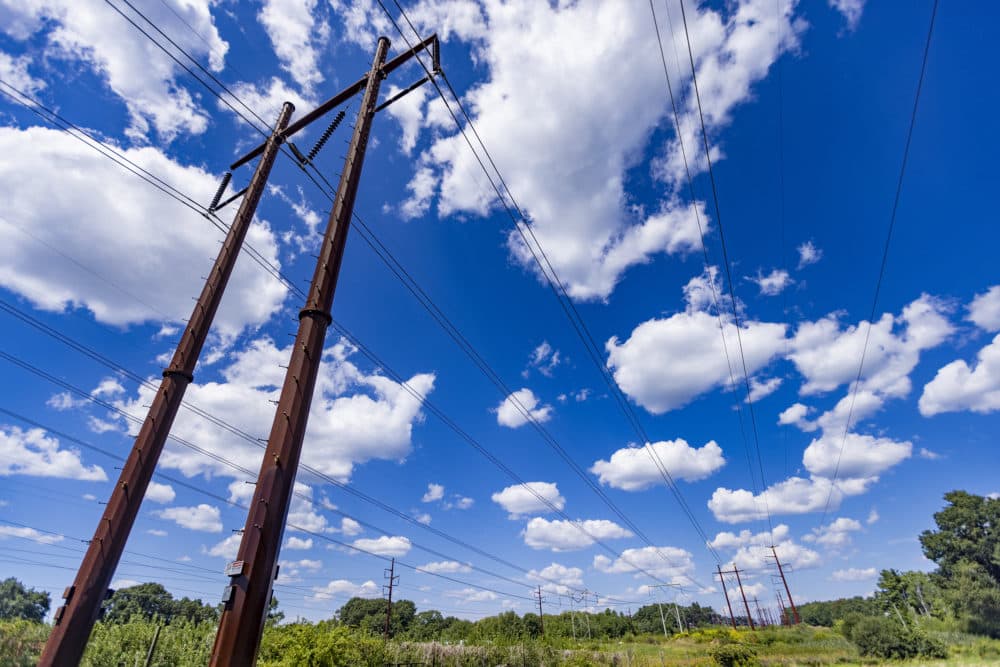 In the latest indication of how expensive energy is going to be this winter, the utility Eversource is seeking a 43% increase in the cost of electricity for its customers in eastern Massachusetts. For customers in western Massachusetts, it's a 42% increase.
In filings this week with the Department of Public Utilities, the company proposed changing the basic supply rate — the raw cost of the electricity you use —  for customers in both of its territories.
Ratepayers in eastern Massachusetts would see their electricity costs rise from about 18 cents per kilowatt hour to 26 cents per kilowatt hour, while those in the western part of the state would see the rate change from 15 cents per kilowatt-hour to 22 cents per kilowatt-hour.
If these rates are approved, beginning Jan. 1, the average consumer who uses 600 kilowatts of power per month would see their bills go up $47 in the eastern part of the state and $39 per month in the western part of the state.
This doesn't necessarily mean ratepayers will only see a $47 or $39 increase. The company says it plans to increase electric delivery fees too, but it hasn't filed those requests yet with the state.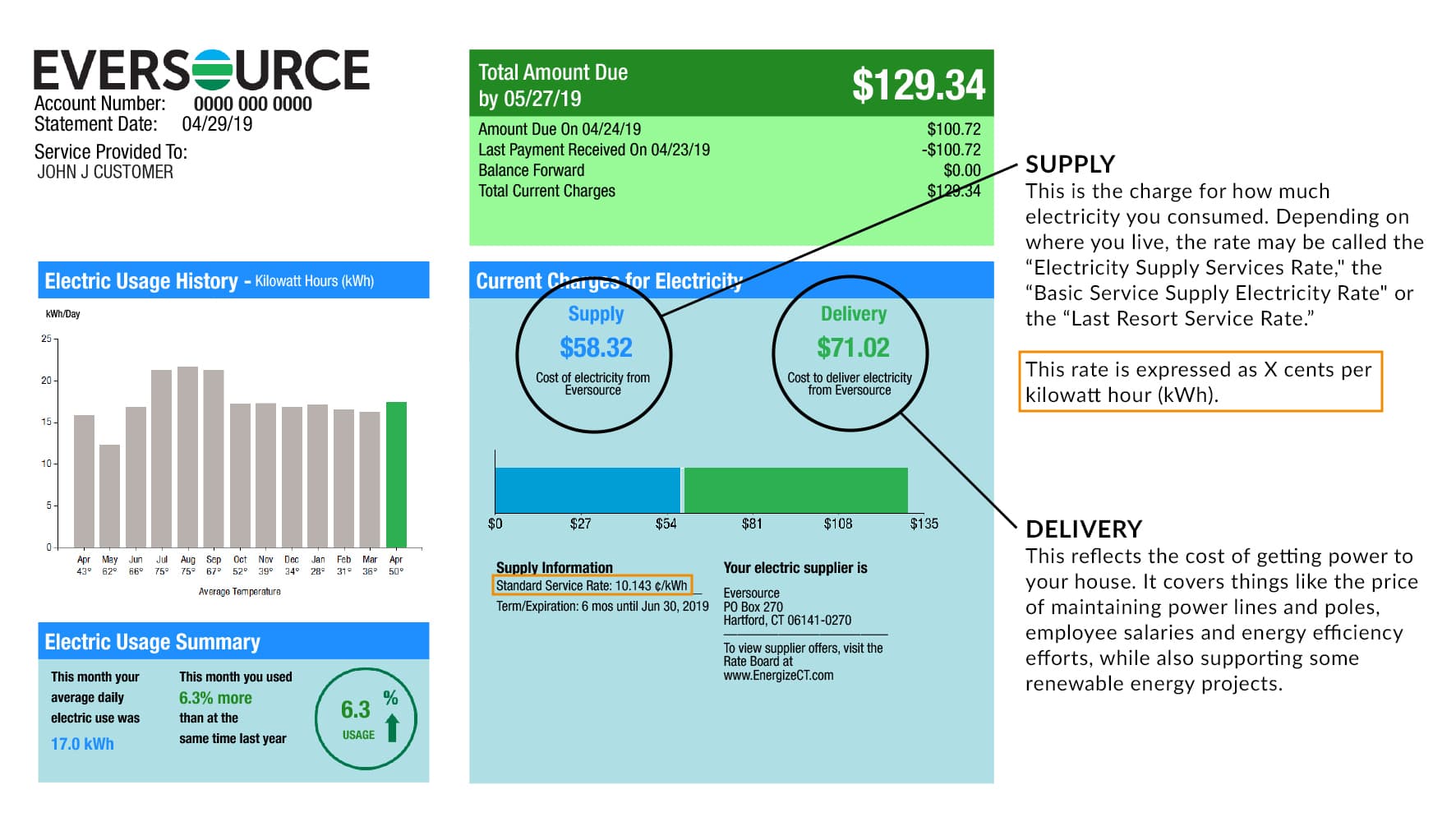 For most ratepayers in New England, the cost of electricity changes twice a year. Utilities calculate how much power they'll need for the next six months and then sign contracts with various suppliers. Utilities make their profit on infrastructure and power delivery, not the electricity they provide you. The prices they get in the market for power are the prices you pay.
"The energy market continues to be extremely volatile, and the cost of energy can vary greatly depending on the timing of when we receive electric supply price bids from generators," Eversource spokesman Christopher McKinnon wrote in an email.
Different utilities hold auctions and change their rates at different times throughout the year, which can help explain some of the regional price variability. (It also explains why National Grid customers in Massachusetts saw their rates go up on Nov. 1.) But in general, electric rates are rising precipitously for everyone in New England because the fossil fuels we rely on are so expensive right now.
Prices went into a frenzy after Russia invaded Ukraine earlier this year. Add inflation and supply constraints to the mix, and the result is abnormally high utility bills.
Compared to last winter, the average Eversource customer in eastern Massachusetts will pay an extra $60, while in the western part of the state, customers will pay an extra $49 for power. National Grid customers, meanwhile, are already paying an extra $114 per month compared to last winter.
If you're wondering why National Grid's rates are so much more expensive, the answer is once again timing. Not only were fossil fuel prices higher when it held its auction, but its winter rates cover November to April, the coldest months of the year when demand drives prices up. Eversource's winter rates run from January to June, meaning they include some spring months when wholesale energy prices tend to be lower. Historically, National Grid customers pay less for electricity in the summer than Eversource customers.
Both utilities say gas customers should also expect to pay higher prices this winter too.
Eversource also asked for a big rate hike for customers in Connecticut this week. There, the company says it needs to double the cost of electricity — from 12 cents per kilowatt-hour to 24 cents per kilowatt-hour. For the average ratepayer, this translates to an extra $85 per month.
The situation looks even more dire in New Hampshire, where ratepayers are already paying some of the highest electric bills in the region. Eversource officials recently told state regulators that they're worried about being able to procure enough electricity for customers at the auction next month. If that's the case, a company lawyer testified, the electric suppliers that do offer bids will likely do so at "extraordinarily high" prices.
Asked if Eversource saw fewer bids than normal when it last held an energy auction in Massachusetts, McKinnon said the answer is yes. Throughout the region "we are seeing higher prices resulting from constrained gas supply and high price volatility as well as less competition," he wrote.
The silver lining is that there is a lot of help available for Massachusetts residents concerned about affording their energy bills this winter.