Mass. will open temporary migrant shelter at former Army base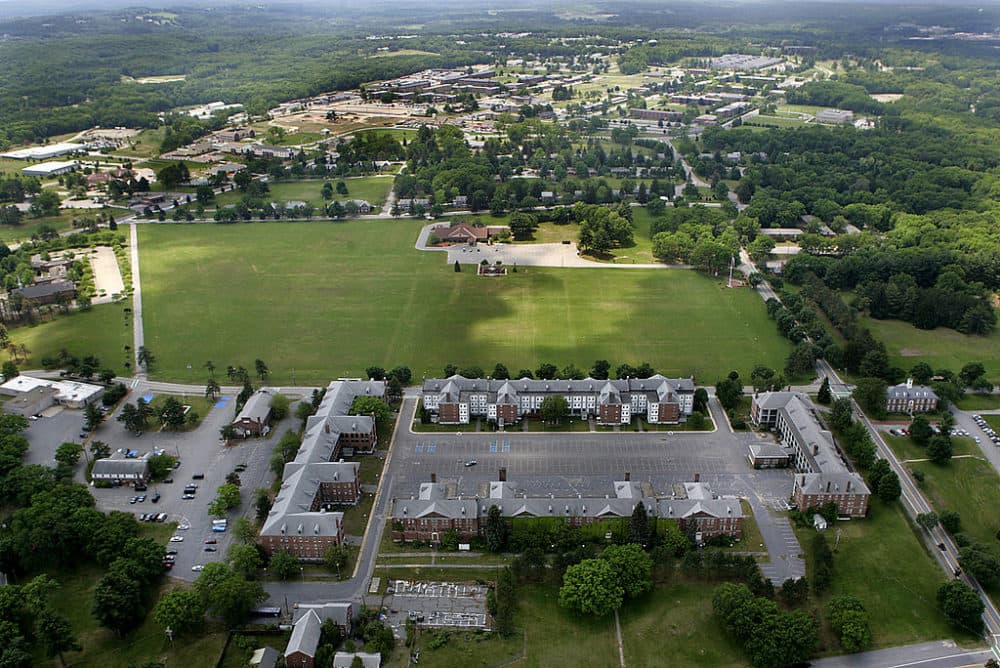 Massachusetts will open a temporary intake shelter for migrants at the former Army base at Fort Devens next month, prompted by a spike in arrivals.
Gov. Charlie Baker said the shelter will be run by the Massachusetts Emergency Management Agency and will accommodate up to 125 people at a time.
Migrants wills tay for a few days before being transferred to an emergency assistance location of more permanent housing. Case management services will also be offered.
The Executive Office of Housing and Economic Development said the centralized space will allow the state to better assess the needs of migrants, and better prepare communities for the arrival of families to local shelters.
With reporting from WBUR's Garo Hagopian