Frederick Wiseman's 'A Couple' is a beautiful hour-long monologue culled from the Tolstoy's letters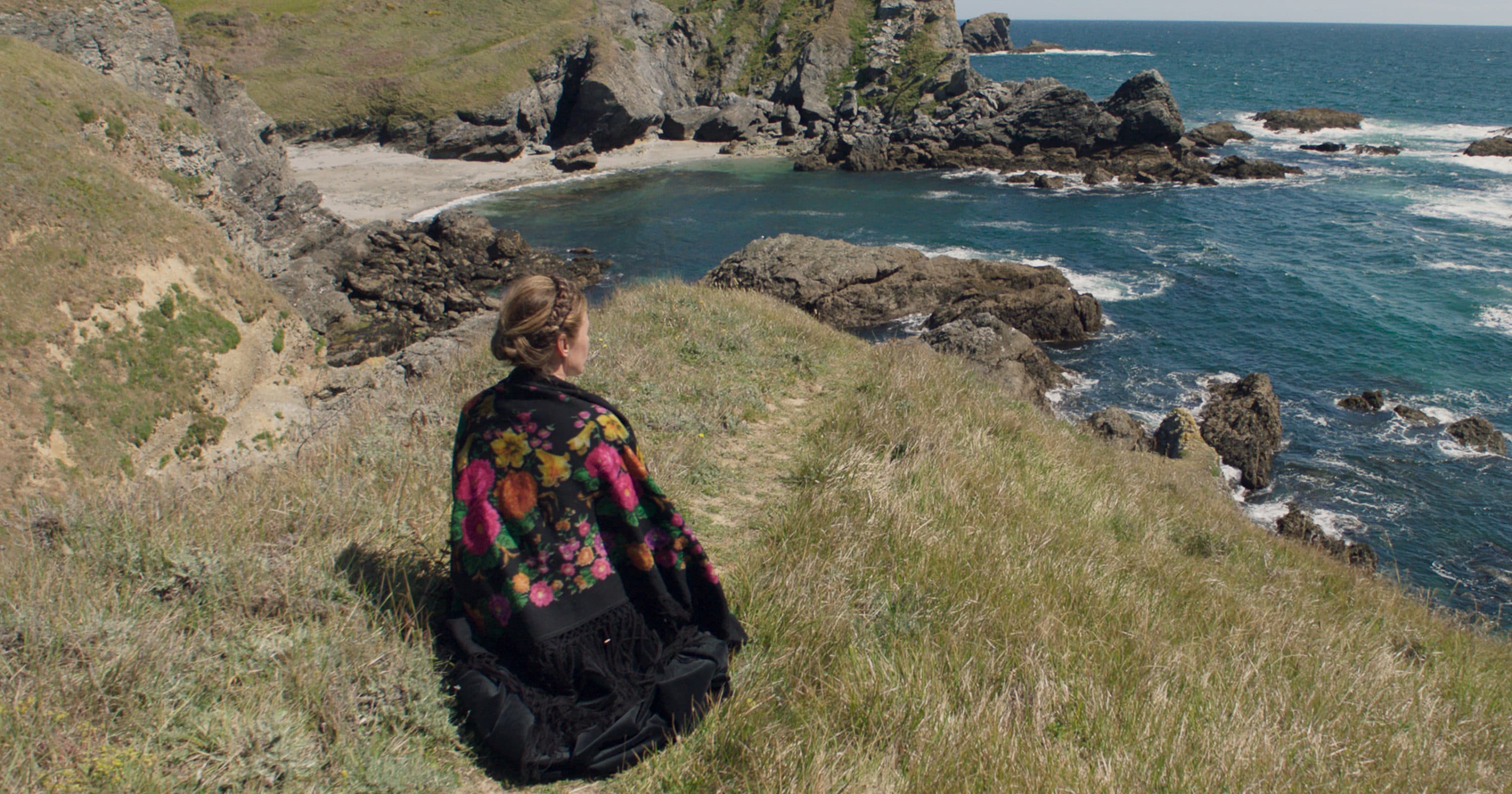 Over 55 years and 43 documentaries, the films of Frederick Wiseman have taken micro and macro views of communities and civic institutions. His movies focus on the quotidian details and routine minutiae that form the building blocks of our day-to-day lives, paying particular attention to how we human beings organize ourselves into societies. His pictures avoid individual protagonists in favor of exploring people's places within larger systems and structures. Two years ago he told me that he felt his mission was to be a chronicler of ordinary life. But what's an artist of such interests to do when ordinary life is put on hold?
"A Couple" is Wiseman's pandemic project. Shot last summer on the French island of Belle Île, off the coast of Brittany, it's a one-woman show starring stage actress Nathalie Boutefeu as Sophia Tolstoy. Culled from letters, diaries and the historical record, it's an hour-long monologue delivered direct to camera chronicling the ups and downs (mostly the downs) of Sophia's tempestuous 36-year marriage to her husband Leo, an artist one wouldn't describe as emotionally available on the best of days. He was off writing "War and Peace" while she was left tending to their 13 children (only nine of whom survived). The two lived in the same house yet wrote letters to each other frequently, which sounds like a suboptimal way for a couple to communicate, but what a gift to dramatists working a century or so later.
On the surface this would seem like an inversion of the filmmaker's entire modus operandi, the bustling casts of coolly observed ordinary people replaced by a single performer reading scripted lines, alone in a garden with a running time a fraction of his usual three or four hours. And yet "A Couple" is still spiritually a Frederick Wiseman film through and through, interrogating the institution of marriage while exploring its position in a larger hierarchy, which absent cities or governmental structures here is Mother Nature itself. The movie never stops reminding us that Sophia is part of a bigger ecosystem, her crises and complaints framed consistently within the breathtaking flora and fauna of the French countryside. (Boutefeu spends the movie wearing a shawl patterned with flowers for a reason.)

Cinematographer John Davey, with whom Wiseman has worked since 1980, spent a full four days just shooting the surroundings, so Sophia's monologue is often intercut with undulating seaside waves, a scampering ant colony doing its thing and even some pollination in action — which I suppose qualifies as Wiseman's first sex scene. The nature photography is some of the most beautiful I have ever witnessed, and also some of the most purposeful. Cut in patterns akin to the non-sequitur "pillow shots" of unrelated everyday life that serve as buffers between longer sequences in Wiseman's documentaries, these inserts of an indifferent natural world do what director Terrence Malick did so brilliantly in "The Thin Red Line" and somewhat more clumsily in "The Tree of Life," forcing us to consider simple human suffering in a larger, more cosmic context.
Though widely misreported as Wiseman's first dramatic feature, "A Couple" is actually the third film he's made in this fashion. In 2002's "The Last Letter" he filmed actress Catherine Samie reading a 1941 missive from a Ukrainian woman to her son chronicling the fall of their tiny town to the Nazis, while his 1982 folly "Seraphita's Diary" adapted the journal entries of a famous French model as one-woman-show by Dutch fashionista Apollonia van Ravenstein with considerably less seriousness of purpose. (Long out of legal circulation, presumably due to a deeply misguided blackface sequence, the film can only be found floating around a janky pirate site that I'm afraid might have given my computer herpes.)
Sophia's husband's famous opening of "Anna Karenina" may assert that all happy families are alike, but each is unhappy in their own way, And so it is difficult not to notice that most wives of writers tend to have similar complaints. The litany of offenses will not be an unfamiliar one to anybody who has read any artist biographies, and it's tempting to read "A Couple" as an apology of sorts from Wiseman to his wife Zipporah, who passed away last year. For his part, the filmmaker bristles at such a reading. Despite he and Tolstoy's shared legacy of maximalist masterworks, he scoffs at any other similarities, insisting in the press notes, "I'm not rich, I can't ride a horse and I don't have a beard."
---
"A Couple" opens at the Coolidge Corner Theatre on Friday, Dec. 2.