Hundreds hop on the new MBTA's long awaited Green Line Medford extension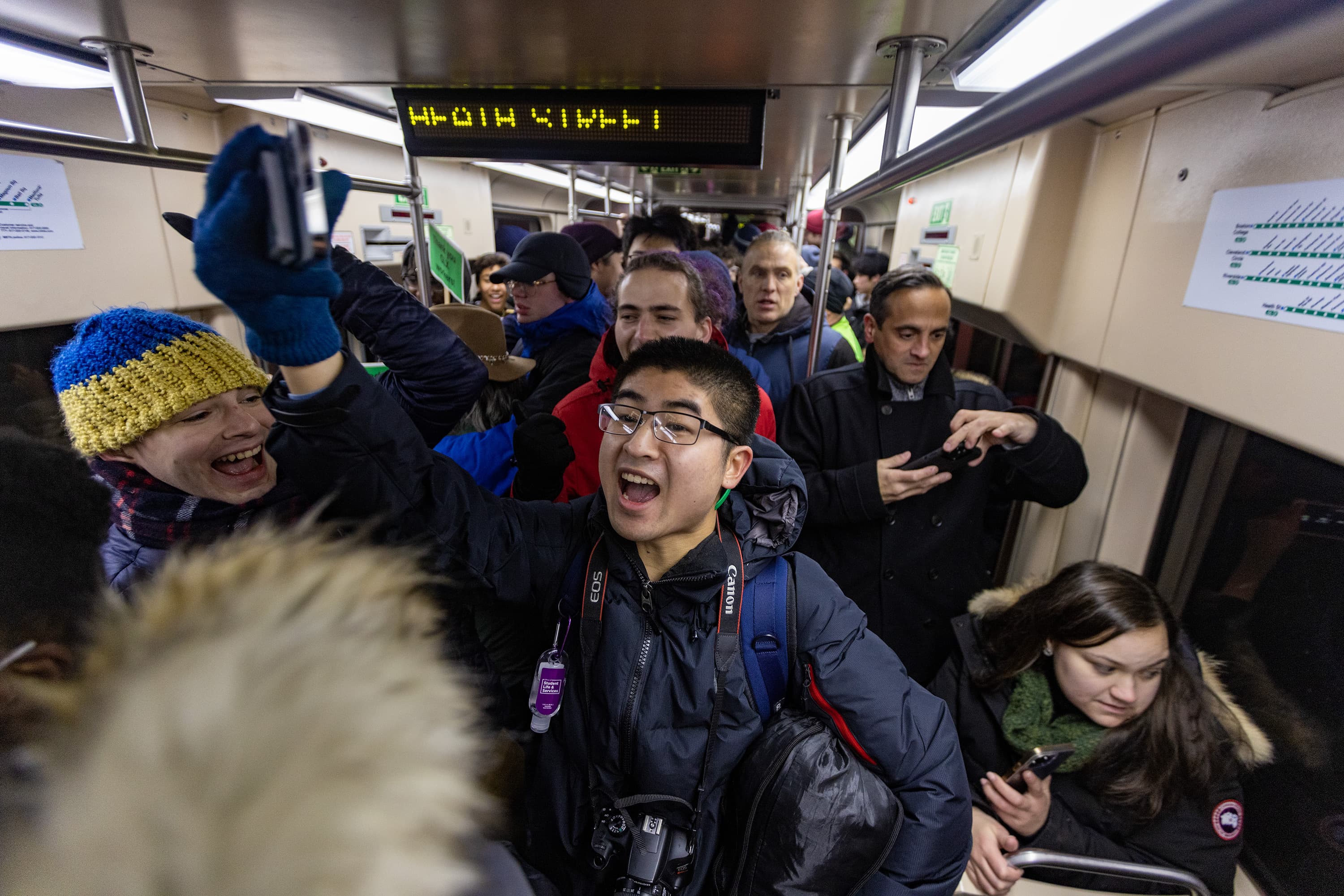 For some people living in Somerville and Medford, Monday's grand opening of five new T stations is already a game changer.
Ricardo Madrid, who lives near the Ball Square Station, said the extension will shave about an hour off of his total daily commute to work and eliminate the need for multiple bus transfers.
"It's easy transportation for me, going to Boston College," said Madrid before he jumped on the train for the first time. "I'm so happy."
After decades of delays and funding challenges, the$2.3 billion Green Line extension is open to riders.
"It has been a long ride of fits and starts and near-death experiences, but we're all here to celebrate," said U.S. Sen. Elizabeth Warren at the grand opening ceremony. "This is a great project, and it will give us more transportation capacity — capacity, frankly, that we've needed for more than half a century."
The extension is projected to serve 50,000 passengers daily and bring rapid transit to highly populated areas in eastern Somerville, south Medford and Tufts University.

Hundreds of riders braved the predawn cold to nab spots on the first few trains and celebrate.
"This project's been in development longer than I've been alive," said Ben Vig of Lowell just before 5 a.m., when one of the first trains departed Medford/Tufts Station. "It's really cool to just see it finally in operation. And now that this is done, there's so much more that we can do."
Somerville resident Josh Tauber, who lives near the new Gilman Square Station, is looking forward to the T's future. He said he hopes enthusiasm for the Medford extension will signal to local and state leaders that the MBTA needs more investment.
"This shouldn't be as rare as it is. This shouldn't be as heavy a lift as it is," said Tauber. "The commuter network should reach out far beyond where it does right now."

Warren and several other officials said expanding public transit will be critical to housing, environmental and racial justice in the region. Warren also urged state and local governments to apply for newly available federal funding to build more commuter rail locations, create bike lanes and launch east-west rail service.
"Extending the Green Line is great, but we need a lot more extensions and we can't wait two decades for every single one of them to come online," she said.