7 Greater Boston film festivals to check out this winter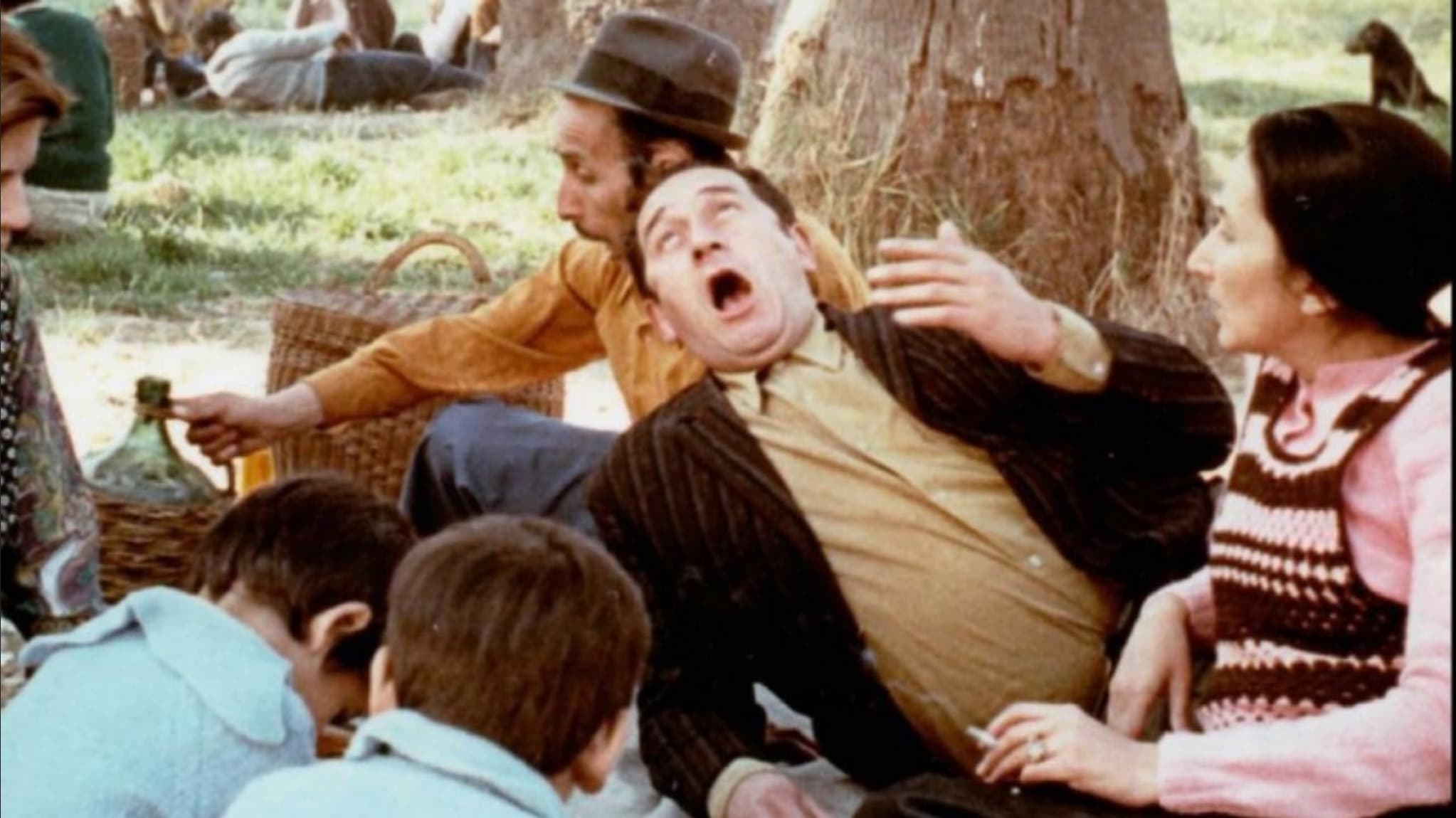 After canceling three in-person screenings due to last year's pandemic surge, Belmont World Film's Family Festival returns on Jan. 14 for its 20th year. All movies will be screening in theaters, all but three will also stream. Online workshops in clay modeling and a face-to-face session for junior film critics will also take place. This festival's ratio—a steep increase in in-person offerings and fewer to none online—reflects a majority of the region's festivals as they enter 2023.
With an abundance of international titles and book adaptations, executive director Ellen Gitelman says that the Family Festival's founding goal of fostering cultural and reading literacy for kids ages 3-12 remains steadfast. She was particularly thrilled to hear that my kids (ages 5 and 8) recognized two stories from the Weston Woods shorts collection ("Watercress" by Andrea Wang and "The Little Butterfly That Could" by Ross Burach) as familiar books. As for movies with subtitles, non-readers can wear headphones to hear live reading by local actress Rena Baskin.
"Kids need to be out and doing stuff with each other. Hearing each other laugh," says Gitelman. With tickets selling fast, she says she's feeling increasingly confident more kids will have that chance this year.
Below, more details on this film festival and six other offerings to consider this winter.
---
When: In-person Jan. 14-16 and Jan. 21; online Jan. 20-22
Where: West Newton Cinema in West Newton, The Majestic 7 in Watertown, Brattle Theatre in Cambridge, Regent Theatre in Arlington and online
Highlights: Perennial favorites of this festival, designed for kids ages 3-12, include Scholastic Books' latest adaptations in the form of Weston Woods shorts, an annual tribute to Dr. Martin Luther King Jr., and the latest from Massachusetts' own Mo Willems (one so hot off the presses they were still locking picture). With artistry and plenty of sloppy potty humor, the Dutch stop-motion feature "Oink" raises useful questions about eating meat when Babs learns her grandpa's real interest in giving her a pet piglet. India's Academy Award nominee for Best International Feature, a love letter to the movies told through a child's eyes, "Last Film Show," closes out the festival.
Need to Know: Sign kids up in advance to learn to model clay figures just like Shaun the Sheep or Gromit the dog, held online, or to sharpen film critic skills with Joyce Kulhawik and Tom Meek, held in person.

---
When: Jan. 26-28
Where: MFA, Boston
Highlights: Three releases from 2022 and a restoration round off this in-house fest, held for the first time since 2020. Based on a true story about the web of beliefs and behaviors that create what the director calls a "serial killer society," Ali Abbasi's "Holy Spider" made the shortlist for Best International Feature in the forthcoming Academy Awards. (Read WBUR film critic Sean Burns' review of the film here.) The documentary "This is Not Me" follows efforts by two Iranian trans men to live authentically and safely. "The Apple Day" dramatizes a farming family's move from a mountain village to the city. It extends a conversation about poverty, resourcefulness and hope also present in Amir Naderi's newly restored "The Runner" from 1984.
Need to Know: Iranian celebrities such as actress Taraneh Alidoosti, who starred in the Oscar-winning 2016 film, "The Salesman," have been risking jail time to publicly support anti-government protests.

---
When: Feb. 1-28
Where: Coolidge Corner Theatre
Highlights: Hitting the road together could spark a romance. Then again, fleeing could force fleeting, fictional feelings. With questions like this in mind, the Coolidge has assembled another month-long send-up of love. Cars factor into several titles, such as "The Getaway" on Feb. 1 and "Queen & Slim" on Feb. 21. Camp gear and vintage Americana takes center stage in Wes Anderson's "Moonrise Kingdom," Feb. 7, shot partially in Rhode Island.
Need to Know: Recreate a beach scene from "Moonrise" at Fort Wetherill State Park, also the site of Fort Dumpling. Which, come to think of it, would be a good name for an Anderson movie.

---
When: Feb. 12
Where: Brattle Theatre
Highlights: Cats, cows, and donkeys have had their share of big screen moments over the last few years. For owl "super" fans, the best pun of all can be had at the Brattle's Feb. 12 double header. These titles eschew childhood icons, like Owl from Winne the Pooh, in favor of Greek mythology aided by owl animatronics ("Clash of the Titans") and David Bowie's eyebrows and feathered hair ("Labyrinth"). Added bonus: by this date the Brattle will have launched its new surround sound system.
Need to Know: Eight owl species can be found in Massachusetts. Click here to hear their calls.

---
When: Feb. 15-20
Where: Somerville Theatre and online
Highlights:  If training for the Boston Marathon has thus far felt out of reach, consider another historically significant long haul: Boston Sci-Fi's 24-hour movie binge marathon (Feb. 19-20), a staple for almost all of the fest's 48 years. (Imagine a world before everyone started wearing pajamas as clothes.) While the full line-up awaits announcement, this fest has everything—features, shorts—about 100 films total--plus panels, parties, a podcast. Alien eyeglasses.
Need to Know: The second annual Time Traveler's Ball can transport you back to 2019, if that interests you, or ahead to apeace-filled, climate-stable, human-animal-rights friendly world.
---
When: Feb. 25 – April 17
Where: Harvard Film Archive
Highlights: In 2020 and 2021, HFA director Haden Guest and filmmaker and visiting faculty member Dominga Sotomayor co-taught courses in Chilean cinema. This program launches as an offshoot and commences further examination, or an alternate history, of what their introduction calls "the least internationally known of Latin America's major cinemas." Included are rarely seen works and rediscoveries (such as Raúl Ruiz' "Little White Dove (Palomita blanca)") as well as titles by women directors Valeria Sarmiento, Marilú Mallet, Angelina Vásquez and Alicia Scherson. Guest and Sotomayor also plan on collaborations with Latin American national film archives and film centers to expand the reach of these works.
Need to Know: Sotomayor received her own nod from HFA with the February 2019 series, "In a landscape: The films of Dominga Sotomayor."

---
When: March 3-5 in person; March 6-19 online
Where: ArtsEmerson's Paramount Center and online
Highlights: The Russian threat of war on Ukraine, some 300 miles south of the Baltics, loomed large last February, with the invasion taking place a few days before this festival kicked off. Though largely focused on historic events, last year's fictional and documentary films from Latvia, Estonia, and Lithuania served as a stark reminder of the lasting impact of Soviet rule over the now independent region. One special guest, Latvian director Dzintars Dreibergs suggested that his eight-year project, an historical novel adaptation called "Blizzard of Souls (Dveselu putenis)," underscores the steep cost of freedom and should remind Western nations "that war always starts unexpectedly." Baltic nations closed their borders to most Russian citizens in September. Though production cycles mean that this year's titles will not likely address the nearby war head-on, past programs make clear that the grip of forced occupation has never been fully loosened.
Need to Know: Like Boston, the New York Baltic Film Festival also began in 2018.

---
Also showing:
Kinuyo Tanaka—Actress, Director, Pioneer: Films starring and by one of the first women to direct films in Japan, largely in the 1950s, screening at Harvard Film Archive Jan. 20-Feb. 26
Bright Lights Film Series: Thursday nights at Emerson's Bright Family Screening Room from late January through April
Boston Globe Black History Month Film Festival: Streaming during the month of February
Shared Stories: Community, Connection and Conversation Through Cinema: Monthly screenings at ArtsEmerson's Paramount Center through June
Projecting Connections: Chinese American Experiences: Monthly screenings at ArtsEmerson's Paramount Center through June